Who says you can have too many chairs in a room?  I'm not afraid of showing some leg!  There can never be too many.

— Margaret Kirkland (House Beautiful, November 2012)
Look how Margaret Kirkland handled the slanted ceilings in this bedroom!  I am always interested in rooms that make the most of slanted ceilings.  After all, the arrival of twins or triplets is often quite a surprise … which means that the expectant parents may not have planned on their house accommodating quite so many little ones.  Sometimes it just makes sense to convert what might have been attic space into usable square footage.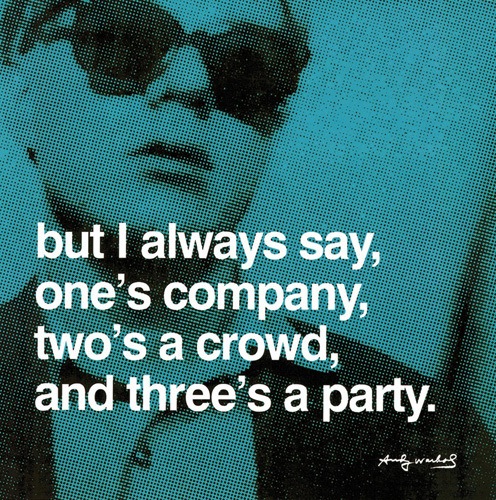 A friend just told me that her personal trainer and his wife are expecting spontaneous triplets … making Baby #3, #4 and #5 all at the same time.  I thought of this Andy Warhol quote — and then (unfortunately) the "Party in My Tummy" song from Yo Gabba Gabba! — but I prefer the MOM retort, "My hands may be full, but my heart is fuller."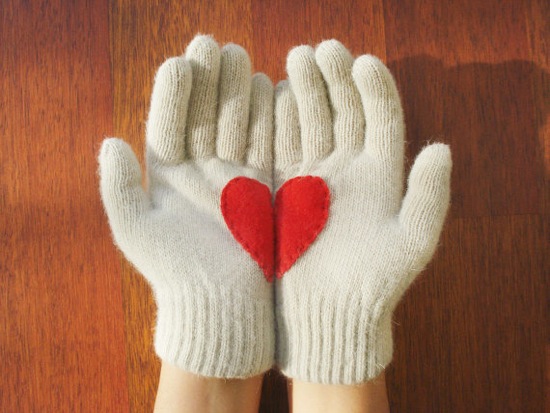 Anyhoo, one of the best ways to make use of a slanted ceiling is to incorporate either sitting or sleeping arrangements … because (duh) you don't do either one of those things standing up!    I'm on Margaret's side — you can never have too many chairs, ottomans or other spots to perch — and I love how she included a variety of seating in this attic bedroom.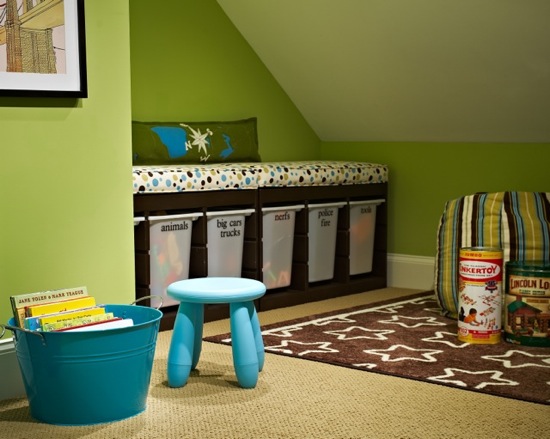 In my boys' playroom — which was converted from walk-in attic space — I incorporated storage and added a bench seat for reading … and even I can sit or lay there.  It helps that I'm short.  I was ecstatic when the playroom was built out, because I could more easily designate space for toys and other baby gear.
Isn't it more fun to treat slanted ceilings as a design feature … as opposed to something to be hidden or minimized … or left unfinished?
Andy Warhol poster via Easy Art. Fabulous heart gloves by Yastik Izi on Etsy.  Playroom design by traci zeller designs; photo by Dustin Peck Photography.