I am tickled to have my work featured in the October/November 2012 issue of Charlotte Urban Home, accompanying the article entitled "Why Hire an Interior Designer."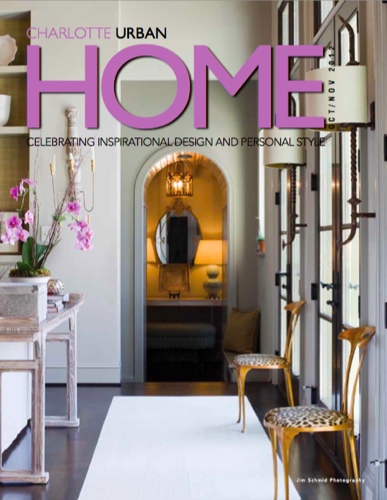 Because that is a question a lot of people have, right?  I mean, it makes theoretical sense that you have to hire an electrician/plumber/fill-in-the-blank if something goes wrong … because you don't have the expertise to handle those problems on your own.  Unless, of course, you happen to be an electrician/plumber/fill-in-the-blank.  But hey, who can't buy a sofa?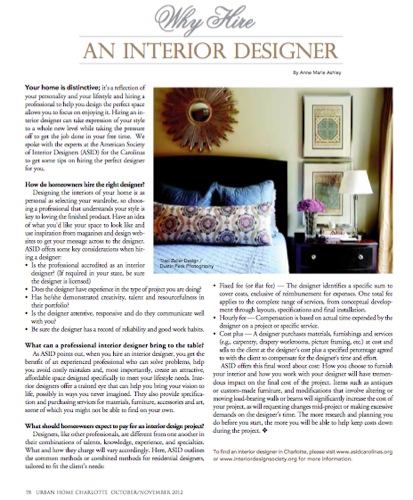 Well, I may be a teensy bit biased … but the busy families who hire me are satisfied!  There's a difference between buying a sofa and designing a chic, sophisticated space that is also suitable for the twin boys who may just start wrestling at any minute.   And why do boys do that, anyway?  I don't understand the appeal.  
The article offers some excellent advice, so — if you are contemplating hiring a designer — reading it will be worth your while!  My top suggestion?  Choose a designer whose work has the look and feel that you want your home to embody.
What advice would you give a homeowner who plans to work with a designer?
Images via Charlotte Urban Home.  October/November 2012 issue available locally and digitally.