Even before my husband became a wine collector, we both wanted a convenient way to safely store wine and champagne in the kitchen. The open floor plan of our home makes for fantastic traffic flow when entertaining, because you can easily move between the kitchen, great room, dining room and foyer. Wine, however, likes the peace and quiet. You know, away from light, heat, vibration and temperature fluctuation. In other words, not in our pantry.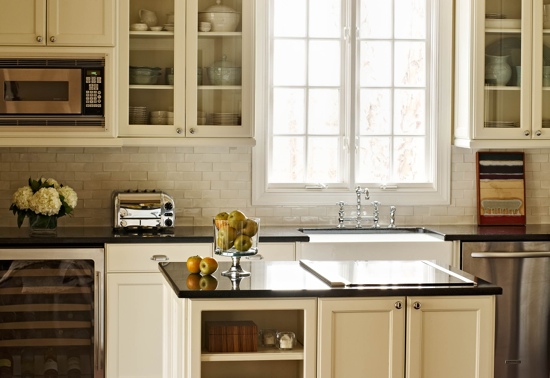 Because we bought our custom home when only the footers of the foundation had been poured, we had the ability to change just about anything and everything. Oh, and you can bet I did. Ten plus years later, there are a few things I would do differently — but, for the most part, I still love my choices. Three cheers for crisp, classic and chic!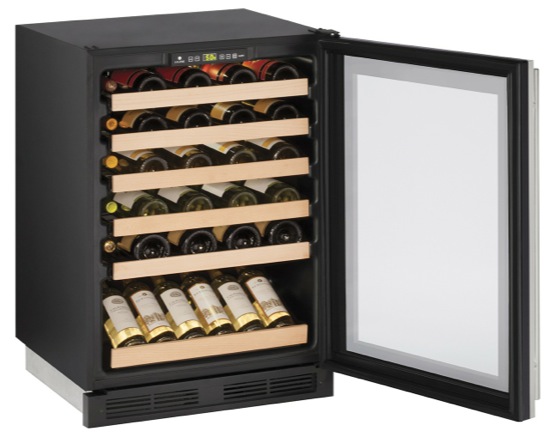 One decision we absolutely do not regret? Our U-Line Wine Captain! Temperature is maintained to within one degree of the set point, relative humidity is approximately 50%, and the rubber-mounted compressor virtually eliminates vibration. Oh, and the special glass provides protection from UV light. Ours is a 24″ model, which gives us a nice amount of capacity, but I'm amazed that they have models as narrow as 15″. I'm filing that information away for my hypothetical future NYC pied-à-terre … because heaven knows we will need wine storage there as well.    
If you are drinking wine within a few weeks (hours??) of purchase, wine storage isn't as critical — but investment bottles definitely need the TLC of a properly controlled environment. No room for a built-in unit? U-Line also offers freestanding units, so even a spare closet could serve as your "wine cellar."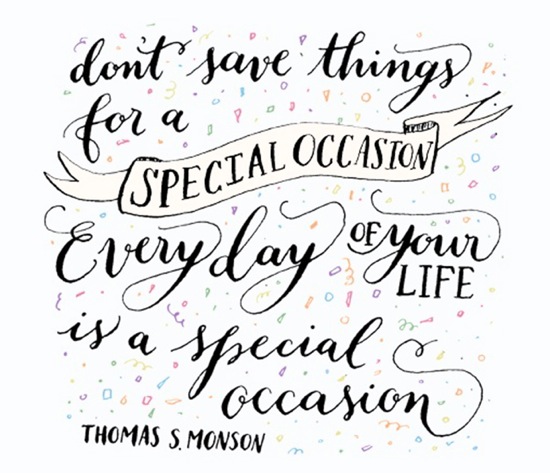 Our upstairs wine room has built-in storage for 800 bottles, so you'd almost think we wouldn't still need our downstairs U-Line Wine Captain … but you would be wrong! It is so much easier to pull out several bottles ahead of time and store them in the Wine Captain so they are at the ready for an impromptu evening with friends. As my husband says, the special occasion is spending time with you!
Do you have a wine refrigerator? And when are you coming over? I'll take care of the wine .. .with a little help from U-Line!
 Interior design by Traci Zeller; photo by Dustin Peck Photography. Graphic via FashionThrill by Plamena Zahova. Lisa Mende and I were thrilled to partner with U-Line on the Studio 202 kitchenette. More on that coming soon!