Can you believe it is almost Thanksgiving? My twins keep reminding me that "it's time to do some early Christmas shopping." Teensy bit self-interested, wouldn't you say?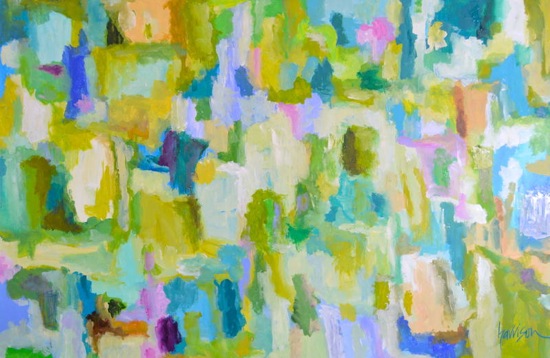 Dry the Rain by Harrison Blackford (40″x60″, $1750)
Crayola art supplies are tops on their lists … because who doesn't want to make their own markers, paints and crayons? … and — lucky for you — Twin B has decided to start selling his art through Studio 202. He's also informed me that his art should sell quickly because he's the best-priced artist in the shop. Ahem.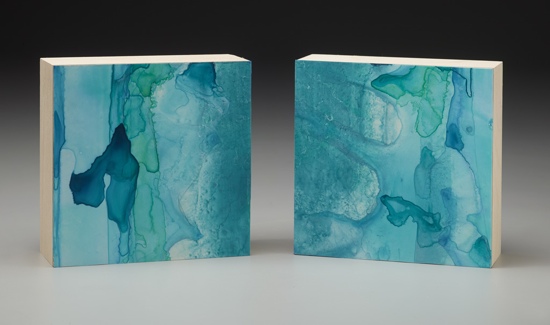 Oceanic 4 and 5 by Julie Robinson (6″x6″, $300 each)
Well, he may not be right about that … but he is totally correct that art makes a fantastic holiday gift! Studio 202 will not be open on Black Friday — Twin B has also begun announcing that holidays (from school, mind you) are "for family time" — but Lisa and I are just an email away.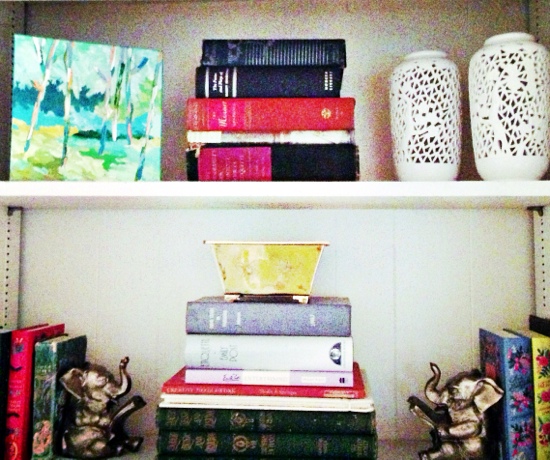 Art has such a big impact on a space, no matter the size of the piece. Look how charming this small painting by Harrison Blackford looks in a bookcase! Sarah was the lucky winner in the Studio 202 Grand Opening giveaways, and we're looking forward to sharing more snaps of how our winners have styled their prizes.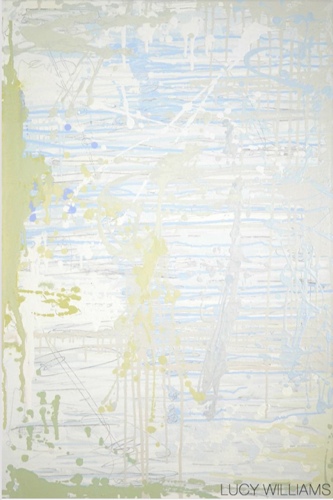 Lucy Williams (24″x36″; $695)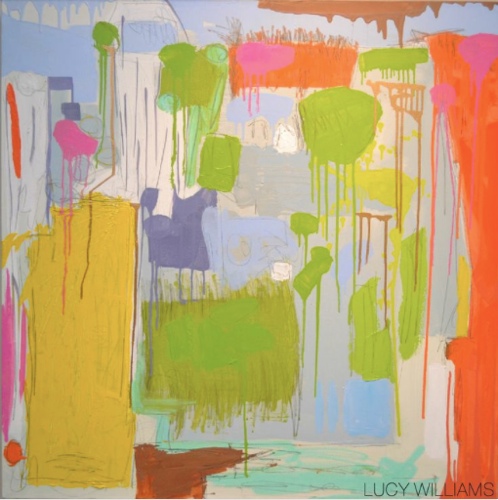 Lucy Williams (36″x36″; $975)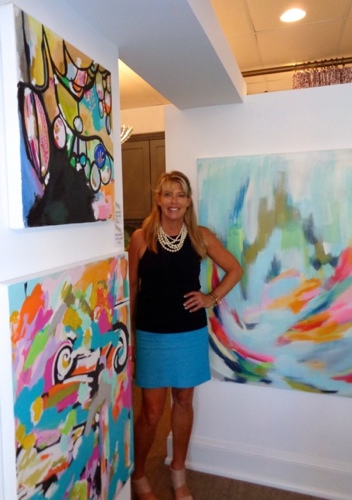 Susan Skelley with three of her available works (please email for pricing)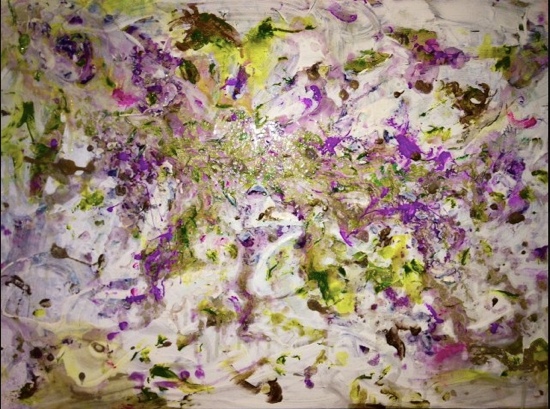 Sprung by Liza Matthews (24″x36″, $875)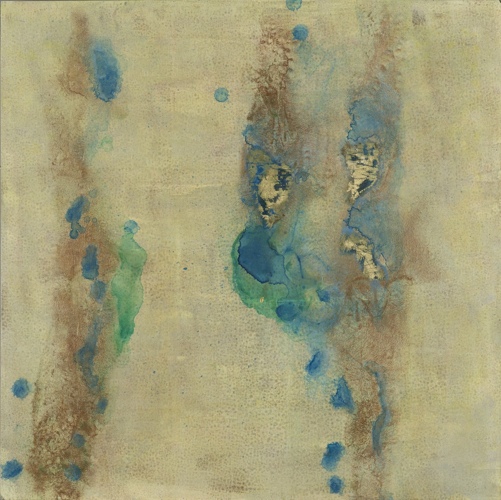 Willingness by Julie Robinson (24″x24″, $1500)
Lisa and I also brought back some gorgeous new watercolors by Alexis Walter. We don't have them photographed yet, but I'll share some sneak peeks on Instagram this week (@tracizeller). Love, love, love!
Have you started your holiday shopping?