Let's dig into the top five trends from High Point Market, shall we?  To kick things off …
Gray is here to stay!   Walking through Interhall (which is home to many of the boutique vendors) felt sort of like a day at the new Restoration Hardware.  In other words, all of the case goods (that's fancy for wood products) were pale and usually gray – whether painted or limed.
Check out these gorgeous examples from Bourgeouise 3D, one of my Interhall favorites.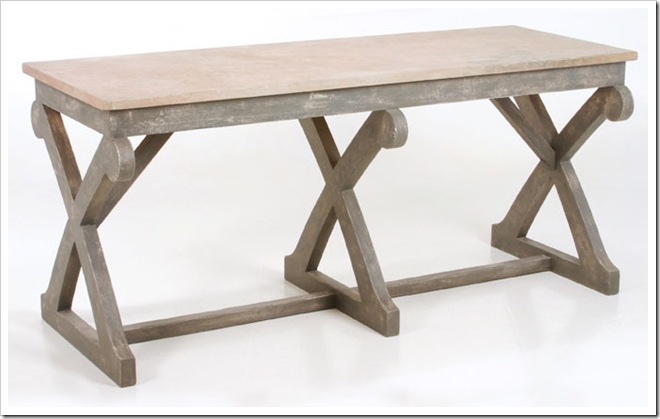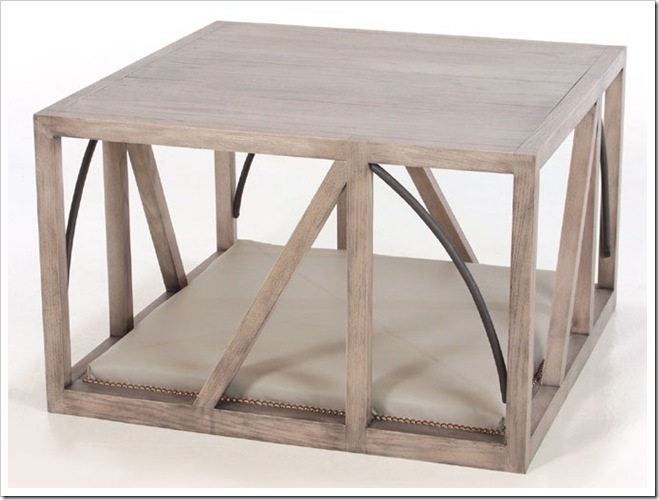 Want to see more B3d?  Check out photos of their Interhall space by visiting the gallery on their website.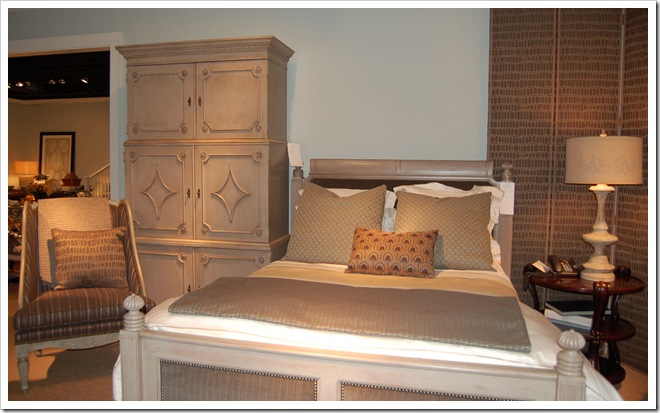 Hickory Chair was already known for their selection of custom finishes, but they just added a weathered stone finish, shown on this Circa 1765 Chest.   Isn't the weathered stone to die for?  It gives a totally different look to their pieces!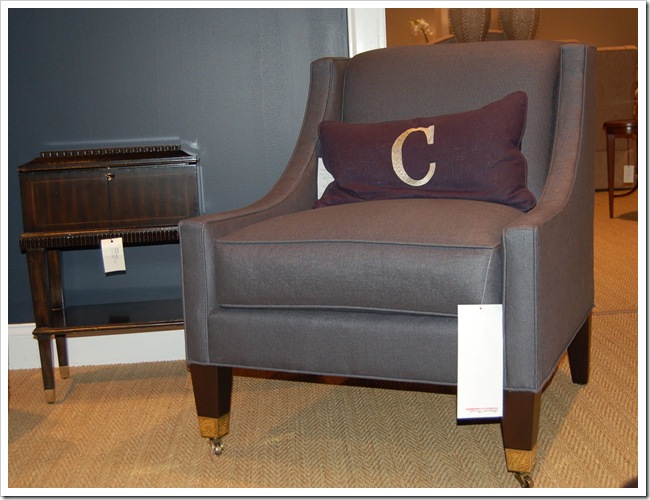 Upholstery was often gray as well.   Remember the photo from yesterday's post?   Yep, I spy a stunning gray sofa.  Another example is this chair from Pearson.  (Why, oh why, didn't I fluff that pillow??)  Have you noticed how gray lends itself to tailored, masculine fabrics?   I love the use of wool.  It reminds me of bespoke men's suiting!
But, but, but … don't say goodbye to brown just yet!!  I find it especially refreshing to use brown and gray together.  Did you notice the rich brown legs on the Pearson chair?   Lovely!  Oh, and remember there was an espresso brown table in front of the Barclay Butera gray sofa.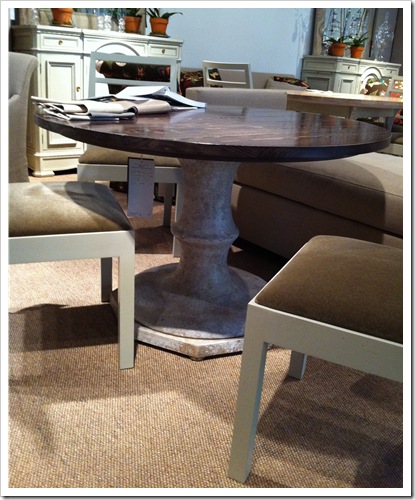 This Hickory Chair table – in the "work area" of their showroom – was absolutely my favorite example of the gray/brown combo.  I love the brown top with the gray (faux limestone) pedestal base.  What a great way to freshen your space without replacing everything!
As I told Maria, there is absolutely no way I will ever lime my beloved Barbara Barry dining room furniture … but I could easily and very happily incorporate this fab table into my breakfast room.  (Santa, just so you know, I need a 60-inch top for my table.  Christmas is approaching, and I've been a very good girl!)
What do you think?   Will you be incorporating gray into your decor?
So who got my Fancy Nancy reference?  First two photos from B3d.  Remaining photos by moi taken in the Hickory Chair and Pearson showrooms.