Are you curious about the latest trends in furniture and home decor?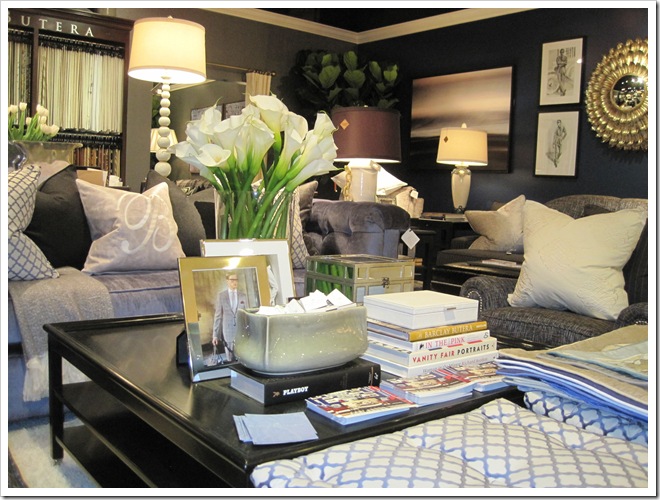 High Point Market is always filled with inspiration, and this October's market was no exception.  As Maria, Lauren and I walked around, we noticed a lot of common themes, so without further adieu, here's my quick summary of the top five trends out of High Point!
Gray is here to stay … but don't say goodbye to brown just yet
Make a statement with saturated colors
Everything that glitters is not gold … or is it?
Have I piqued your interest?   I'll be talking about each of these in detail over the week … so stay tuned!  I'll give bonus points for finding all five trends in this photo!
P.S.  If you really just cannot wait, you can head over to the Hickory Furniture Mart blog for some "on the scene" videos from market narrated by moi.  Just don't judge my production efforts too harshly – it was totally off the cuff and shot on my iPhone!
Photo by moi of the Barclay Butera showroom.  Stunning, isn't it?!  I mean the showroom, not the photo …