It was all Greek to me at High Point Market … and I don't mean sorority life!  Although let's be clear — I recently paid a visit to my college campus … and collegiate Greek life was pretty darn fun.
In other words, Greek key was everywhere.  The Greek key motif has been popular for a while now — and it is a classic, so we've always seen a decent bit of it — but, this year, designers and manufacturers are taking it to an entirely new level.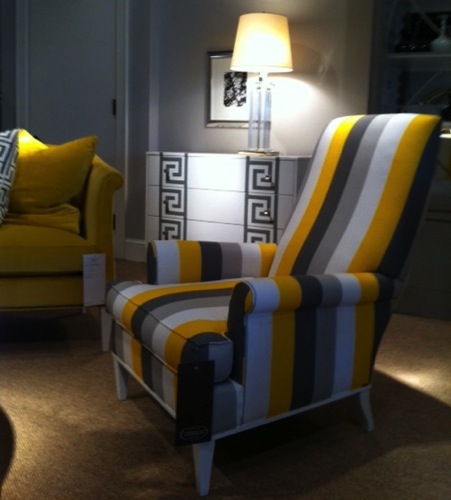 Perhaps the best example was Tobi Fairley's space at Hickory Chair.  The Greek key motif is prominent in Tobi's new fabric and pillow line, and I love how Hickory Chair echoed that in the furniture's details.  Look at the hand-painted chest in the photo above.  Tell me that isn't fabulous! I've told you before that Hickory Chair's artisans are unparalleled and the hand-painted details on the furniture at this year's market proved my point a hundred times over.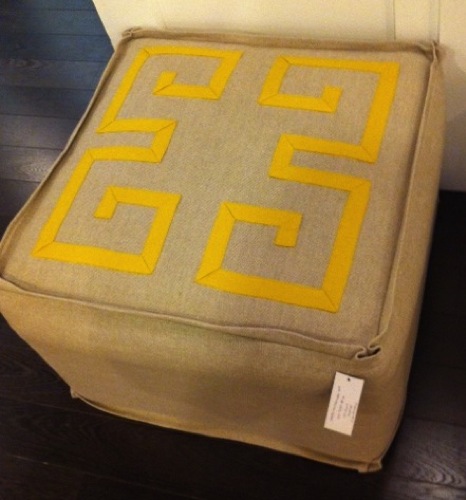 I am crazy for Ryan Studio's new poufs … and immediately started scheming as to how I could incorporate this one into a particular plan I've been working on.  The Greek key tape on top is such a fun way to add color — and pizazz — to an otherwise neutral piece.  And aren't poufs just the perfect touch in so many rooms?  Extra seating, an impromptu tabletop, a footstool … talk about multi-tasking!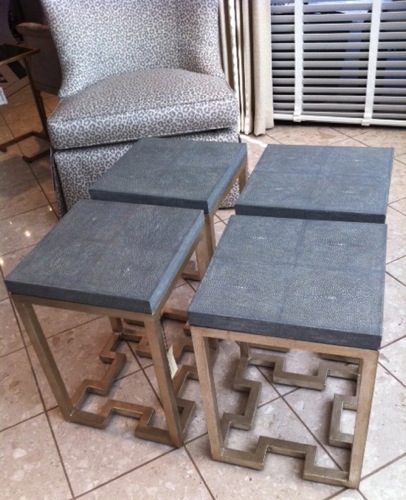 Pearson is known for their upholstery, but I think their occasional pieces are some of the best in the business.  I love these bunching tables, now available in an additional finish.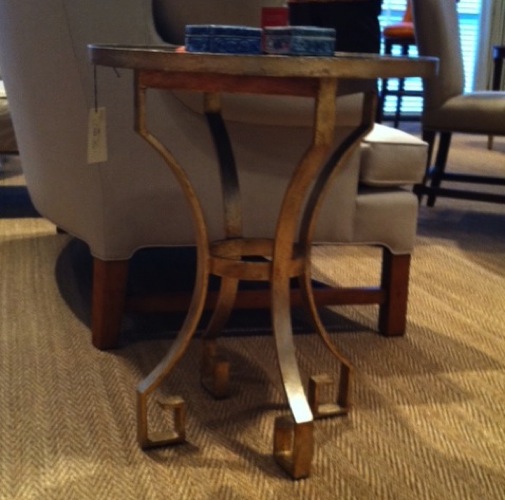 I mean, can you envision a space where you couldn't use this table?  There really aren't many.  Again, Pearson added a new finish.  Don't all designers love options?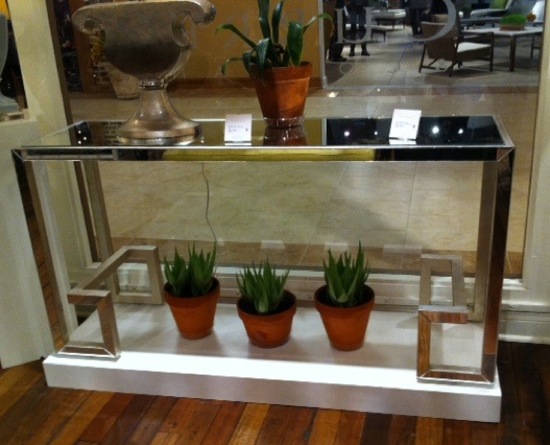 Even Currey & Company — known mostly for lighting — is in on the act with the Perseus Console.  Like Pearson, you'd be surprised how much occasional furniture Currey & Company really does!
Worlds Away has always done a great job of Greek key, and this lamp is a perennial classic.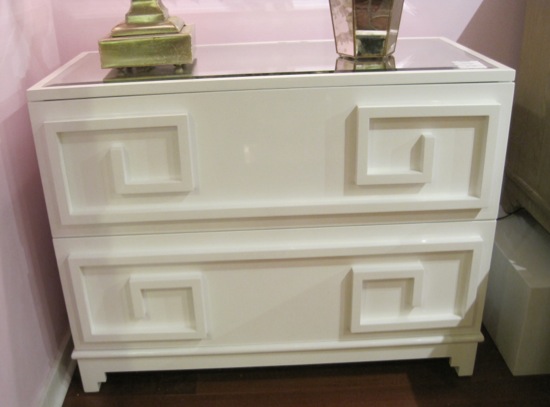 I especially love how their lacquered chests have the look of the vintage originals (a pair of which live in my guest room) but the scale — and availability! — of a new piece.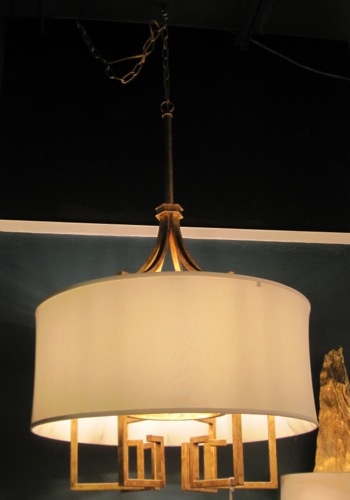 And last but certainly not least is this fabulous chandelier from Regina Andrew.  I have not seen Greek key used in this way before, and I predict this will become a best-seller!
Will you incorporate Greek key into your decor?