Let the sun shine in!  (Insert the song from Hair here.  I'm rocking out to it as we speak I write.)   With all of the yellow at High Point Market — from upholstery to lighting to accessories — it certainly feels as though the sun is shining … which is especially delightful on a dreary day like today.
Last fall, poor Maria had a terrible time finding yellow accessories to complement her fabulous sofa … but not any more.  Bungalow 5 introduced this collection of vases in all shapes and sizes.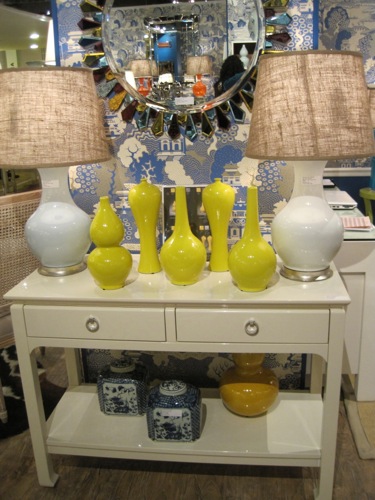 Lillian August debuted a remarkably broad collection for Soicher-Marin that included several predominantly yellow pieces.  My favorites ranged from the industrial …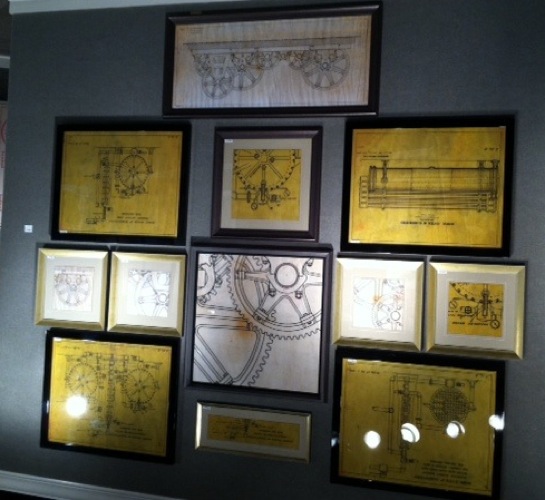 … to the botanical — although at the moment I am a bit distracted by the stunning pink Chinoiserie.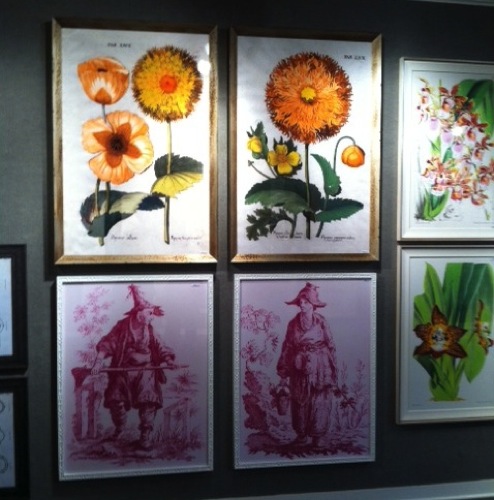 Of course, you remember from my previous posts the Greek key pouf from Ryan Studio and the upholstered pieces — both solid yellow and in Tobi Fairley's Bistro and Marrakech patterns — at Hickory Chair.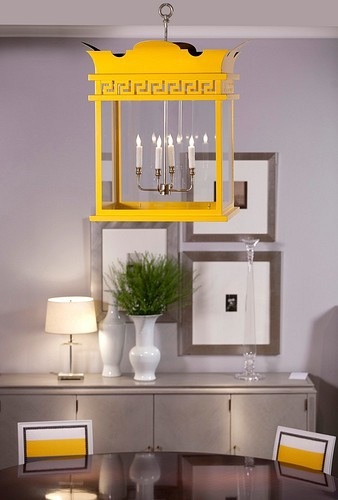 But don't overlook the impact of a single, oversized light fixture — again from Tobi's space at Hickory Chair.  Oh, and the Rothesay Lantern has Greek key detailing, so check! check!
I've never been "a yellow person" … but I must admit that these new introductions have me tempted.  Do you use yellow in your home?
Terrible photos (that is, the top three) by moi.  Fabulous photo (bottom) by Bert VanderVeen.