I have been such a bad blogger!  High Point Market was awesome as always, and I've said scarcely a word.  I had so very much fun with my friends — Jennifer, Stacy, Lauren and Dave, the list just goes on … High Point is like a designer high school reunion! — and, of course, the O. Henry hotel with Marianne was fab.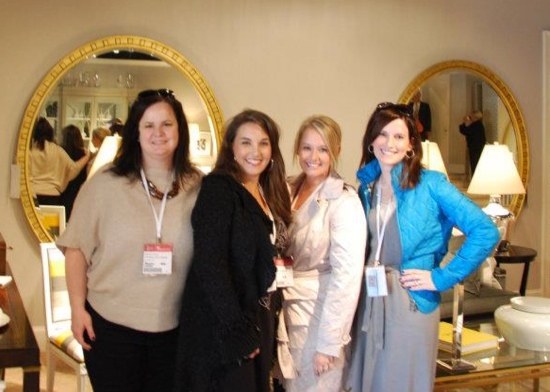 Unfortunately, my clients and family aren't on vacation while I am while I research … and I am not exaggerating when I say that it takes loads and loads of time to sift through my endless photos and put together a trend report.  I also like to take some time to mull over everything I saw and cull out the best of the best.  So without further adieu, here's my quick summary of the top five interior design trends from fall 2011.
As Good as Gold
Intrigued?  Stay tuned as I share more details and photos, photos, photos.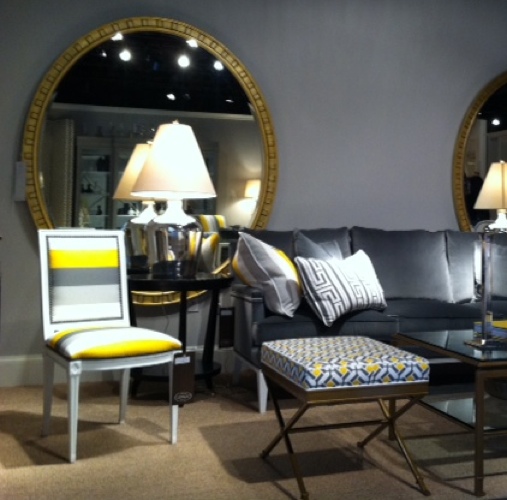 And you just might be able to find a hint (or two or three or four) in the always amazing Hickory Chair showroom.  The large front room as you enter the Hickory Chair showroom featured Tobi Fairley's new fabrics, pillows and lighting … and it was fabulous!   My lame-o iPhone photos can hardly do justice to the space — can you believe I forgot to charge my camera battery? — but fortunately Tobi has Bert VanderVeen's fantastic photos on her blog.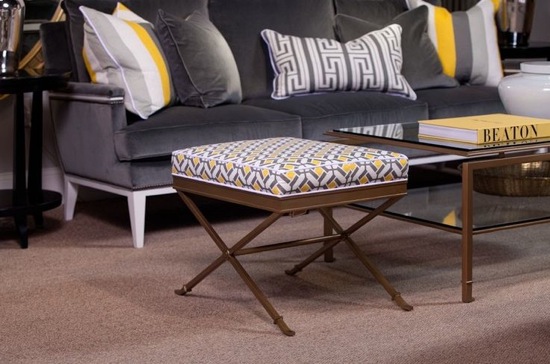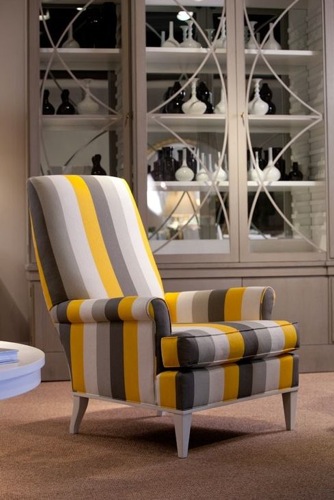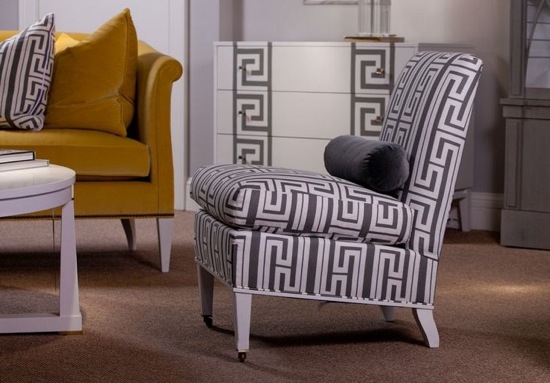 Yeah, it's a good thing I'm not a photographer.  Bert rocks … and I think I'll stick to my day job!
Top photo (from left to right, Marianne, Jennifer, Stacy and me) by Stacy Naquin.  Second photo by moi.  Remaining photos by Bert VanderVeen.