And while I'm on the subject of Hickory Chair and Bert VanderVeen … Bert captured some amazing photos of the party during High Point Market — Hickory Chair's Centennial Anniversary Celebration.  The large showroom was jam-packed with celebrants … and deservedly so.   It's been 100 years of beautiful furniture, a family environment and a commitment to American manufacturing.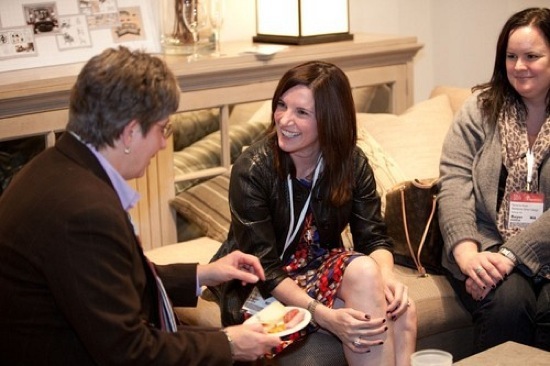 Marianne and I spent a few delightful minutes talking to Laura Holland, Hickory Chair's director of marketing services (or, for those who know Laura, a/k/a the Energizer bunny).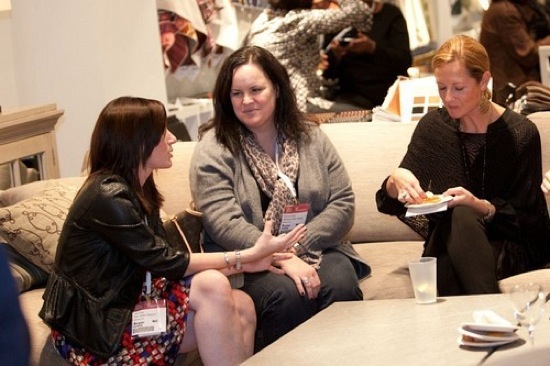 Fortunately, everyone — including Liz Carroll, a wonderful friend and very talented designer — seemed to gravitate to our corner at one point or another … because my poor toesies were a touch numb from hours in these shoes.   Don't be misled — I'm fairly certain I owe my "popularity" to the proximity to the charcuterie from Blackberry Farm.  Whatever.
Let's just say that a good time was had by all.  Congrats, Hickory Chair, and here's to many more years of excellence!
To view Bert's remarkable photos from market, including these, just click here.  I didn't even realize these were being taken, so it was a delight to find them!