Y'all, it's way past time for another installment of the tzd book club. I've exercised my "Buy with 1-Click" reflexes (read: my most impressive muscle tone) and enjoyed some quality uninterrupted time (read: cross-country nonstop flight sans twins) — which means I have so much to talk about. Does it count as blogging if I mentally write the post but never physically publish it? Oops. Promise I'll get better about that.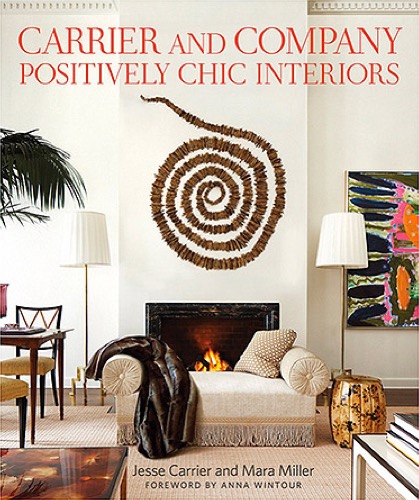 Next up? Positively Chic Interiors, the first book from the husband-and-wife duo Jesse Carrier and Mara Miller, otherwise known as Carrier and Company. Jesse and Mara create chic and timeless interiors that are a deeply personal reflection of its occupants. Their clients include fashion luminaries like Anna Wintour, Jason Wu and Annie Leibovitz, and they have been named to both Architectural Digest's AD100 list (twice!) and Elle Decor's A-List. Amazing, right?
As you would expect, every image in the book is flat-out gorgeous. I especially love that you cannot sum up "the Carrier and Company look" in a few short words. Elegantly traditional?  Check. Luxuriously minimalist? Check. Glamorously bohemian? Check. Yet again.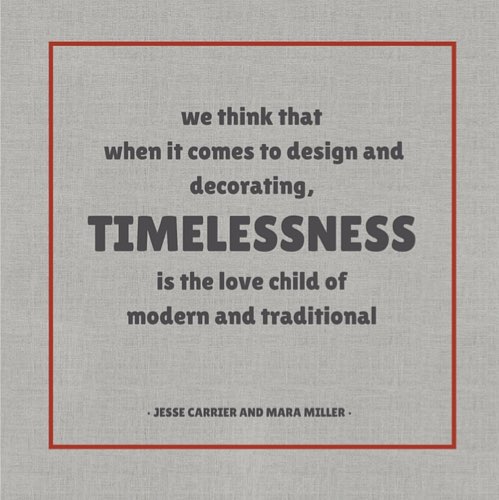 Perhaps the best part of Positively Chic Interiors, however, is that Jesse and Mara's words are as inspiring as their designs. I've always puzzled over the variety of descriptions I hear and read about my own aesthetic. Some people consider my interiors super traditional.  Yet I've also been described as modern. Neither of those resonated perfectly with me, however, and now I know why. In the words of Jessie and Mara, "we think that when it comes to design and decorating, timelessness is the love child of modern and traditional. Like our modern interiors, our timeless rooms embrace and celebrate visual crispness and clarity.  Yet they meld that cleanness and precision with the hues, the familiar forms, and the rich textures that speak of tradition.  And by definition, they eschew the trendy." Amen.
Oh, and the binding is off-white with red metallic ink, and the red endsheets look as though they've been lacquered. Yep, positively chic.
Yippee! Thanks to the generosity of The Vendome Press, I received a copy to review and I have a copy to send to a lucky reader. Simply "like" my Instagram post (@tracizeller) or comment below, and you'll be entered to win!
Book cover photo by Brantley Photography via Amazon.com.