*** this giveaway is closed.  congrats, kriston! ***
Have you missed "Word to the Wise" Wednesdays? I have! It's been the longest-running "column" on my blog. Why? Because there's not much I appreciate more than sage advice from someone's who has "been there, done that" … and, when you combine that with interior design, well, that's everything I love rolled up in a few short sentences.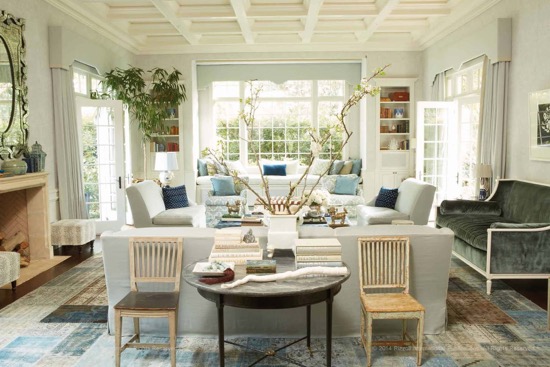 I've struggled to figure out the next incarnation of "Word to the Wise" Wednesdays, though.  With so many changes to blogging and my commitment to original content, I needed a fresh approach. Lightening (proverbially) struck when I received yet another Amazon.com delivery with a stack of interior design books. I. Am. An. Amazon. Addict.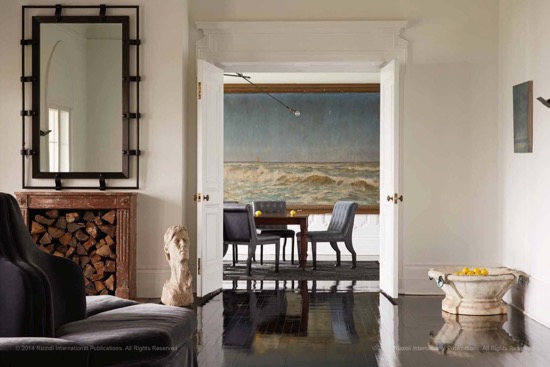 I collect interior design coffee table books, and yes, I read them. I may not get to them that very minute, but they will be read cover-to-cover. Tell me I'm not alone?! There's so much amazing content in these books that it's almost impossible not to have a gazillion choices for a "Word to the Wise" quote. What does that mean? It's time for the tzd book club! I'll pull out a quote or two to highlight, of course. But I will also share my review of the books, so you know if it's one you want to add to your library. You'll also get the scoop on silly things like the binding color — this is important if you like to color-coordinate.  ahem. — and hopefully some giveaways. Sound good? Let's go!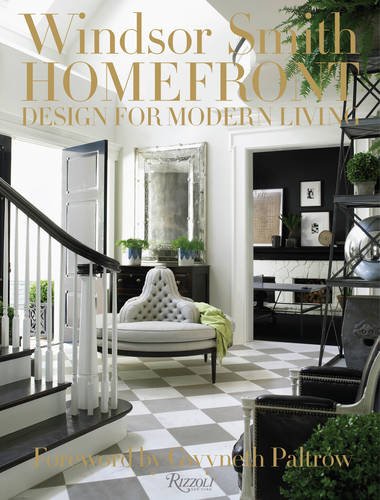 Windsor Smith Homefront: Design for Modern Living is a MUST have for your design library or just your coffee table. As you'd expect from Windsor, the book is gorgeous. The dust jacket is stunning, but the bound cover underneath is the perfect shade of pale gray with gold embossed lettering. Subtle and striking.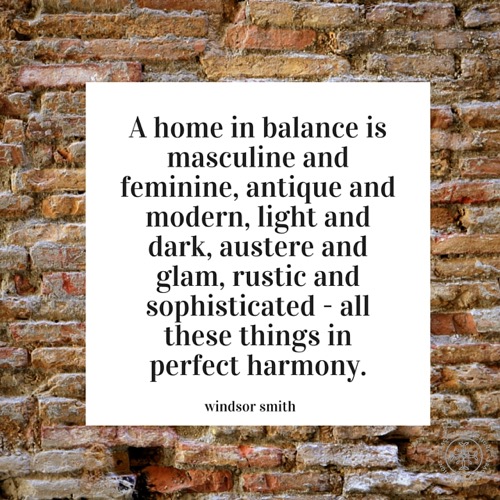 The book itself is packed with content. Each chapter highlights one of Windsor's philosophies for creating beautiful, livable spaces. Do you hear the angels singing or is that just me? I love how Windsor reinterprets the classics for modern life — that's what I try to do in my interiors — and it's so interesting to learn the "why" behind her design choices. Her philosophy on balance and harmony particularly resonated with me, which is why I chose this quote for "Word to the Wise." Windsor explains, "Truly successful rooms should not only reflect the life that's being lived in and around them, they should enhance it — and that means there needs to be a purpose behind any design choices."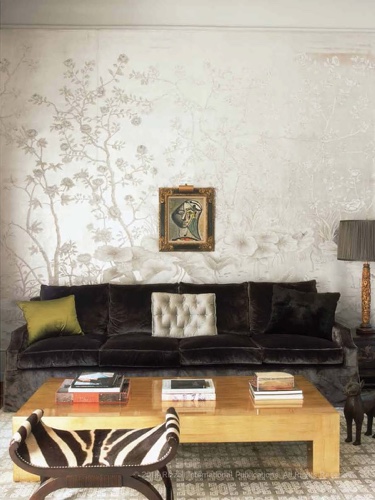 And this gorgeous room by Windsor is a perfect example. Happy sigh. And here's the best news of my book club "debut." Not only was Rizzoli kind enough to send me a book, they also sent a second copy as a giveaway! Let's make this easy, shall we? Simply "like" my Instagram post or comment below, and you'll be entered to win.
What books have you added to your library lately? Or which ones do you want? Let me know, and maybe that will be my next review!
All photos, featuring Windsor Smith's gorgeous designs, are courtesy of Rizzoli via Amazon.com. For more jaw-droopingly gorgeous rooms, enjoy Windsor's portfolio. Thank you, Rizzoli, for making this review and giveaway possible!