Spring has sprung … and that means it is way past time for another Traci Zeller Essentials post! I love sharing my secrets and short-cuts — whether the subject is interior design, fashion, entertaining, kids, cleaning, or you name it — and this one is killer.

Pre-twins, I practically lived in heels and wedges. Post-twins, I became a flats-wearing girl all the way. You try balancing two babies and an enormous diaper bag in heels, and let me know how that works out. Plus, flats are so much more practical when I am either on a construction site or shopping for clients. After all, my mission is to make family-centered lives simpler and more stylish … and, for me, that now means wearing shoes that I can move in! Fortunately, that doesn't mean rocking orthopedic footwear.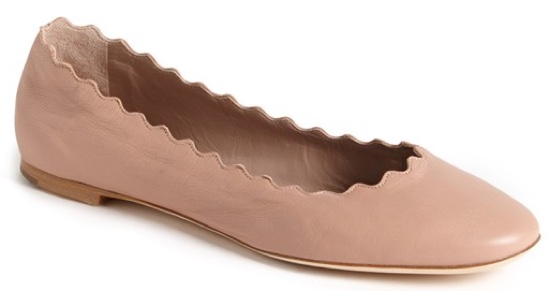 Remember how much I loved those Chloe "Lauren" ballet flats? Well, I didn't buy them in gold — but finally splurged on a neutral pair. It's the perfect shoe for spring into summer and beyond!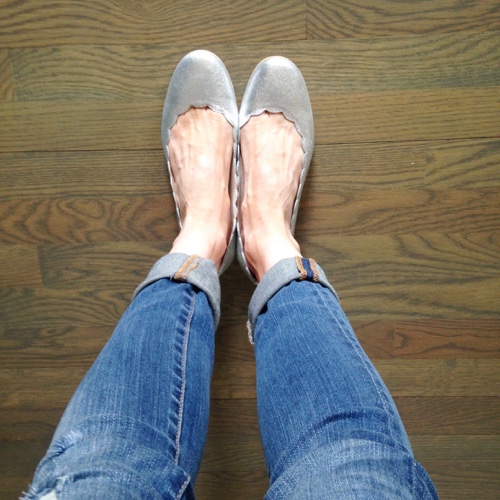 Yet guess what my super-savvy design coordinator Brooke spotted in the Boden catalog? Adorbs, of course — and a fraction of the price.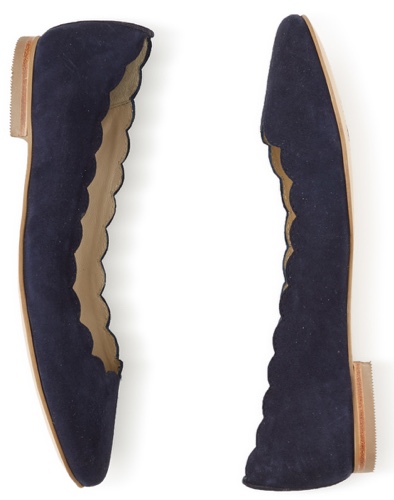 I love all the colors, but you know the navy is calling my name. Cha-ching! Boden's version is selling out fast, so head over there quickly if you want to try a pair for yourself!