Thank you, Charlotte Home + Garden! I'm so excited to share that a favorite TZD project — a gorgeous Ballantyne home, designed by Christopher Phelps and built by Arcadia Custom Homes — is on the cover of the Spring 2015 issue.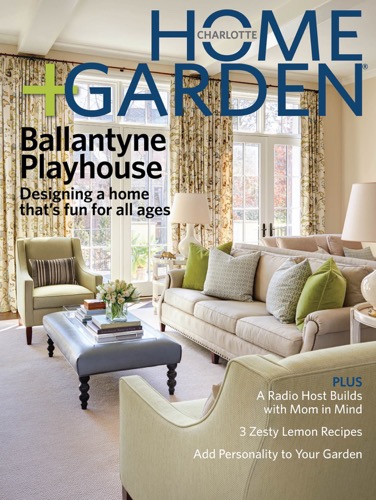 My clients were an absolute dream to work with, and it was the kind of project that every designer hopes to have! I was brought in as part of the team before construction started, which meant I was able to customize, tweak and special-order to my little heart's content. Happy happy joy joy.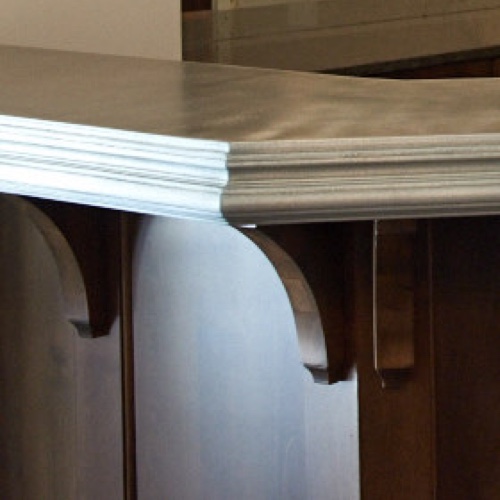 I'm always thrilled to share how my signature style — crisp, classic and chic — happily coexists with modern family life! A large playroom for the kids, a wine cellar and zinc-topped bar for the grown-ups, and an amazing pool and fire pit (designed and built by Overstream) make this a home where entertaining is a joyous part of everyday life. Isn't that gorgeous zinc edge simply to die for? For the rest of the photos, pick up your copy of Charlotte Home + Garden today. There's even a tablet issue if you aren't in the Charlotte area, and you can read the article online (although I loooooove print). Bonus points if you spot the Traci Zeller pillows!
I can't wait to hear what you think!
A huge thank you to my fantastic clients for entrusting me with their home and to Kristen Wile and Jane Fields at Charlotte Home + Garden. Photography by Dustin Peck Photography. Styling by Matters of Style.