Spring is in full swing, which means summer is just around the corner! My kiddos are already on the end-of-school-year countdown, which fills me with both delight and — in all candor — a teensy bit of dread. My family thrives on routine … and I'm a bit behind on my camp scheduling. Yikes! You can guess what I'll be working on tomorrow.
Have you seen one of my latest projects on the Spring 2015 cover of Charlotte Home + Garden? Now there's a family who will be enjoying their home this summer! To be sure, the home doesn't look like a "playhouse" — but it is the perfect home for family fun!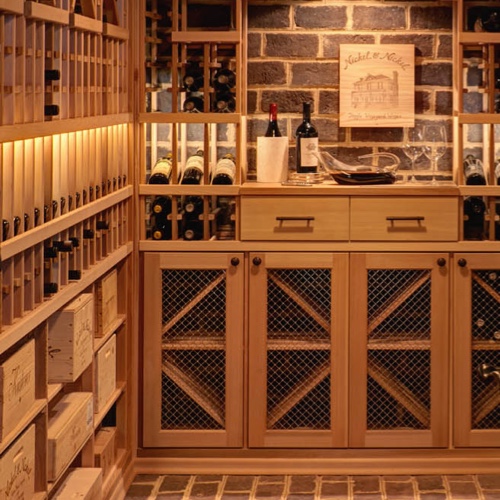 What are the three keys to everyday entertaining in this gorgeous home? Here, it started with an open floor plan, including large indoor and outdoor living spaces, created by Christopher Phelps. It's perfect for "party flow." Durable fabrics — including Crypton, Sunbrella and textured vinyl — in the living and dining areas mean there's no fear of red wine. Plus, with a pool and a pool table, activities for all ages are always ready — rain or shine! Oh, and the killer wine cellar doesn't hurt. You can't execute a project like this without the incredible craftsmanship that Arcadia Custom Homes always brings to the table.  
For more details, check out the entire article in the latest issue of Charlotte Home + Garden!