Me again! Whew. Am I the only one who thinks time speeds up the closer the end of the school year approaches?! I'm trying to make some serious progress on a few projects, so that I can sort-of-enjoy the slower schedule that summer brings. Of course, serious progress always means serious organization, because this girl likes her proverbial ducks in a row!
Not only are Lisa and I refreshing Studio 202's look, but we're overhauling the sample room and I'm revisiting my photos from High Point Market. Why? Because my upcoming projects deserve the best of the best — and that's what I give my clients!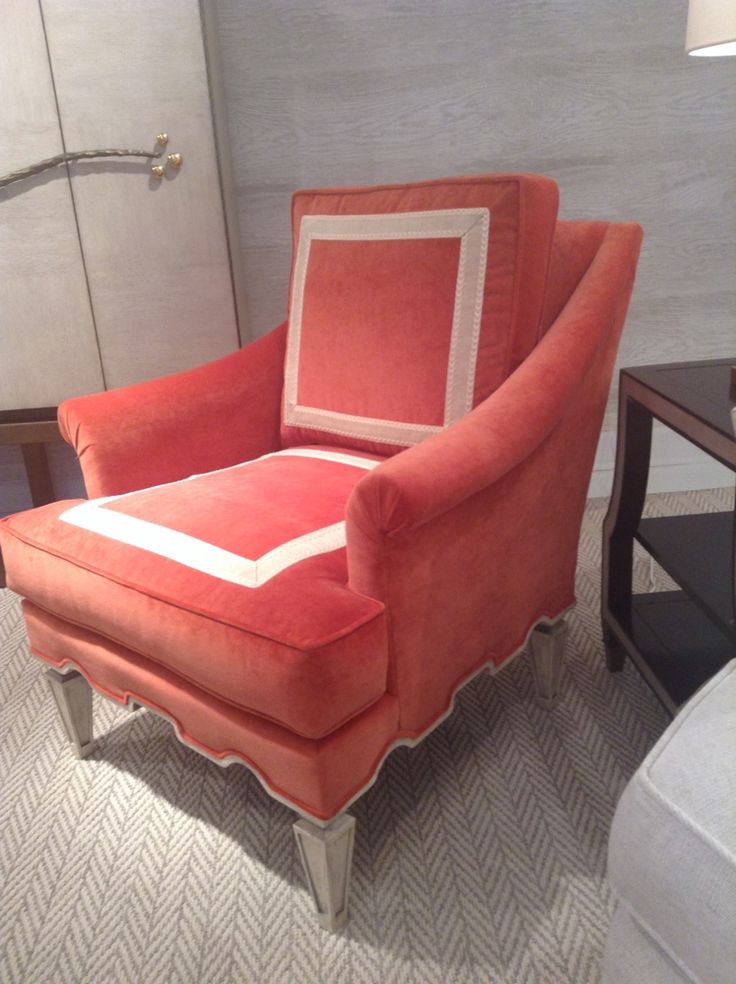 Lucky for you, there's an easy way to find the best of the best from High Point Market … and it doesn't require traipsing miles around millions of square feet of showroom space. Remember the Style Spotters program? Because I style-spotted for High Point Market in 2012 and 2013 — read: loads of fun and lots of work! — I know each year's crew of Style Spotters scours the market in search of their "Style Spots." The decisions are tough, because each Style Spotters is allowed to designate only twenty-five product as their "best of market." The 2015 team of Style Spotters is absolutely top notch, and you will love, love, love what they found.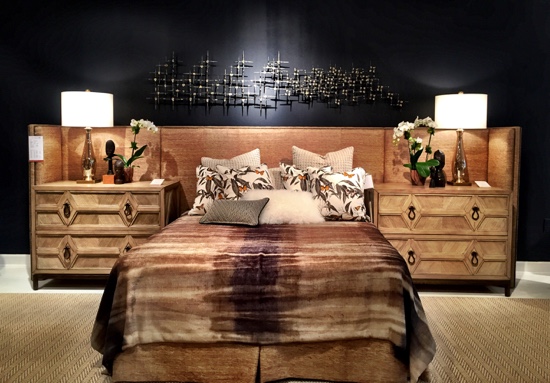 Oh, and no surprise — my market fave Ambella Home scored four Style Spots! Leslie Hendrix Wood style-spotted the Palm Beach Chair (at the top of this post), which also made my personal favorites list. PS — Be sure to check out Leslie's gorgeous new website! Arianne Bellizaire style-spotted the It's a Wrap Headboard. See how it wraps around both the bed and the bedside tables? I have only two words: Super Swanky!! Oh, and it's completely customizable.
Courtney Lake style-spotted the Lana Bench. I'm digging up on the channel tufting, which I've seen more and more of lately. Hot new trend alert? Channel tufting on headboards, benches, sofas and more!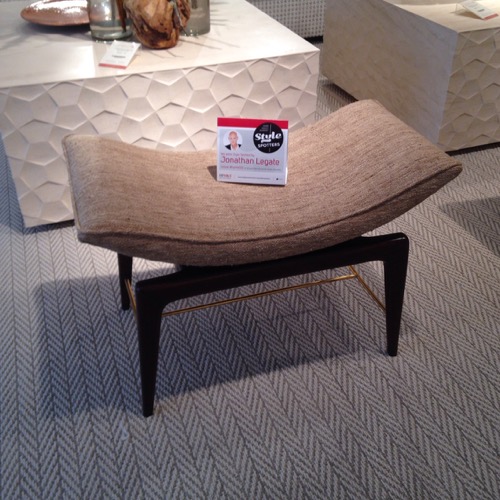 Jonathan Legate style-spotted the Saddle Ottoman, which you probably spotted in my earlier post. I'm super crazy about its shape — a little bit mid-century but 100% current.
If I had been style spotting, I would have been awfully tempted by all four pieces — and much more. Just look at the gorgeous Cooper Chair! If you thought wing back chairs couldn't be modern … well, think again. I so wish you could experience that herringbone fabric in person.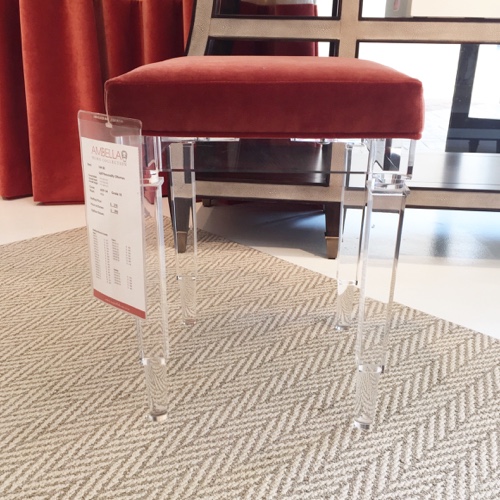 Lucite legs on the Split Personality Ottoman? Yes, please! I cannot get enough of small occasional pieces that can serve as a table or extra seating.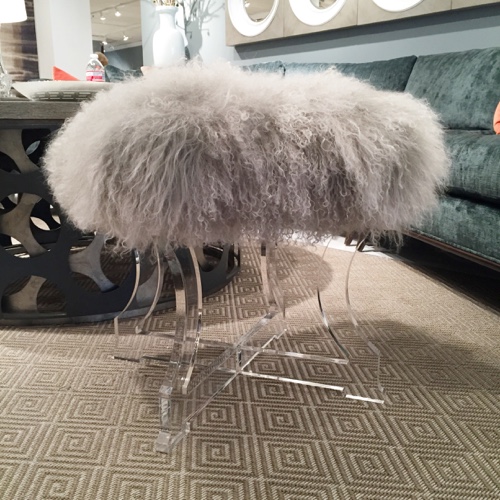 And speaking of lucite … where has the Ethereal Ottoman been all my life?! Mongolian lamb — real or faux — was everywhere this market, and I predict you'll see lots of it hitting the market very, very soon. For a good laugh, ask me about my childhood memories of my parents' shaggy lamb rug!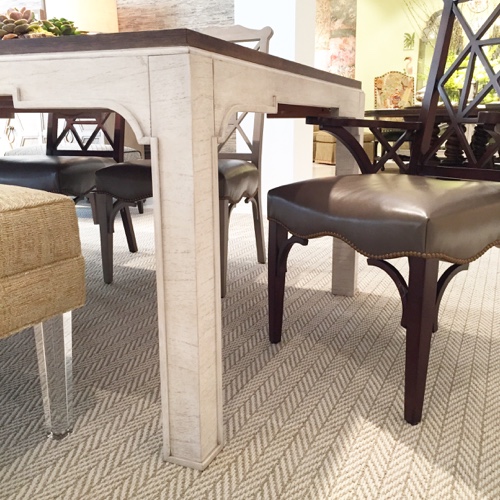 The details are always what separates the "special" from the "just OK," and a perfect example of that is the shaped corner of the apron on the Parquet Dining Table. Amazing, right? I can't wait to use these pieces in a TZD project!  

For more scoop on the best of the best of Spring 2015 High Point Market, don't miss all of the Style Spotters' picks! And tell me — what was your fave?
Photos either by moi or via the Style Spotters Pinterest boards. Thank you to High Point Market for pairing me with two companies, including Ambella Home, as a sponsored blogger.