Did you catch my latest appearance on Charlotte Today?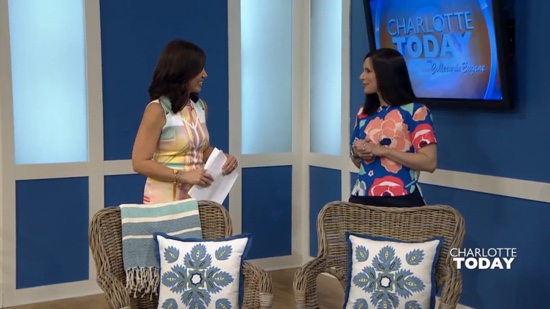 If so, you already know my four simple steps to create a stylish outdoor living space — yes, you'll have to watch the video — and my new obsession with outdoor furniture that doesn't need cushions to look good. Why? Because we here in Charlotte, North Carolina are blessed with an over-abundance of a little thing called Pollen. A little thing that is a really big nuisance … both to our allergies and to our outdoor living!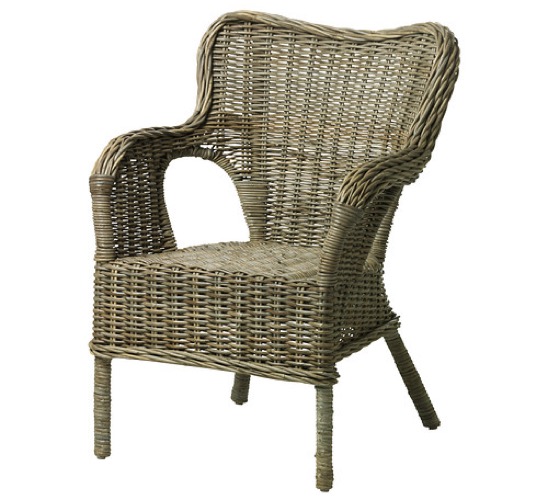 I have a personal — and immediate — interest in this topic, because, thanks to a few too many years outdoors, my front porch furniture looks Much Worse for the Wear. Why didn't I remove the cushions or use covers, you ask? Because it's my front porch! With the style of my existing furniture, that would have looked ridiculous. So now I need new furniture — and I'm determined not to use cushions that will get destroyed by the Great Pollen Invasion.
The steal of a deal that I highlighted on Charlotte Today? IKEA's Byholma Chair. You can't beat the look or the price! Paired with great pillows — Frontgate has my favorite catalog selection — the Byholma Chairs look like a million bucks.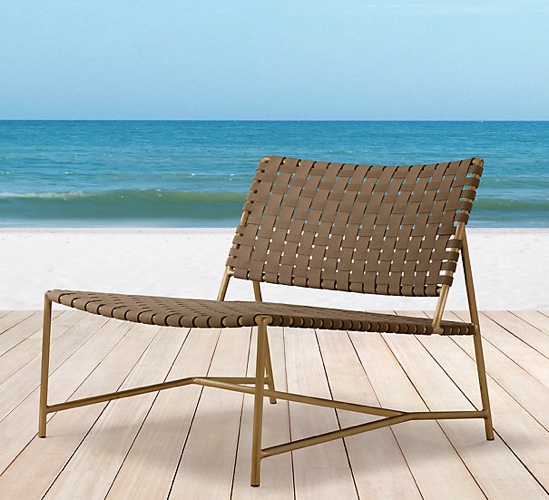 Perhaps tops on my list? Restoration Hardware's Montecito Lounge Chair. Isn't it sooooo fabulous? Unfortunately, it's too modern for my traditional front porch, but I reaaaaaalllly like it (written in mental whiny voice).
Frontgate's Isola Lounge Chair is more traditional but just as chic. This one is definitely a front-runner!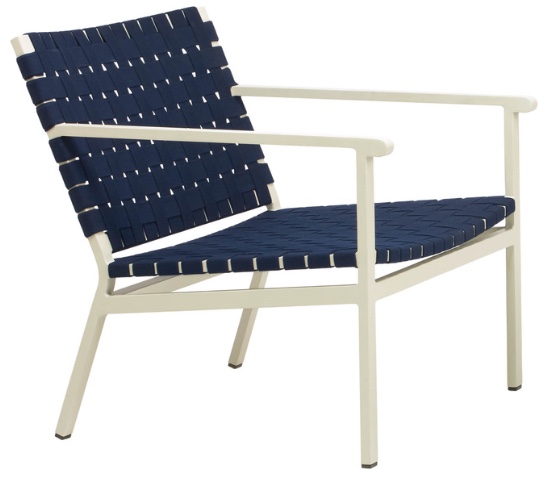 For a bit of a nautical flair, how about Brown Jordan's Flex Lounge Chair? It's clean and transitional, yet still has that mid-century vibe. Memo to self:  Perhaps I should move into a more modern house.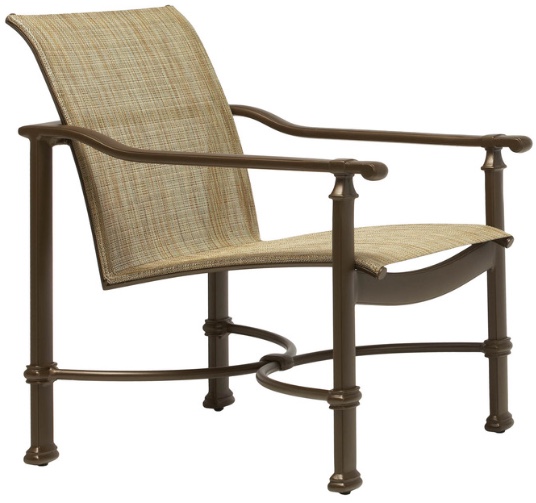 Well, we're not moving, so let's go back to traditional. Brown Jordan's Fremont Sling Lounge Chair is soft and classically detailed. Don't you love the "knuckles" on the legs? I have a similar detail on my stair balusters.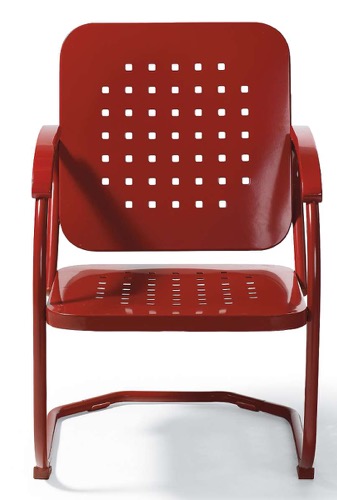 But — unlike me — if you can really go retro, how about Grandin Road's Retro Squares Spring Chair? I heart it too. Decisions, decisions. I know what I'm leaning toward, but I'm interested in your thoughts!
Plus, how do you protect your outdoor cushions?
Product photos via IKEA, Restoration Hardware, Frontgate, Brown Jordan and Grandin Road.