I heart Jonathan Adler!  I mean, how can you not like someone who describes his aesthetic as "happy chic"?  "Happy chic" is so popular that Jonathan's influence has spread from pottery to textiles to furniture and now to four special-edition colors for six models of Kohler kitchen and bathroom sinks.  Introducing Piccadilly Yellow, Greenwich Green, Annapolis Navy and Palermo Blue!  My color-coded twins would be absolutely beside themselves to have sinks in "their" colors for the upstairs Jack-and-Jill bathroom.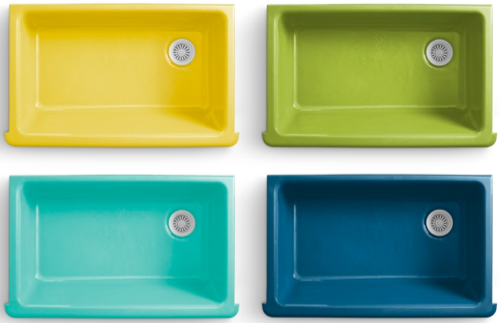 I can't help but wonder, however — is today's Palermo Blue or Piccadilly Yellow sink the avocado appliances or pink tile of tomorrow? After all, someone once thought avocado appliances and pink tile were totally cutting edge.  Yet when I was searching for my first post-college apartment, I started crying — more like bawling — at the idea of moving to an apartment where the dishwasher was avocado green and the stove was mustard yellow.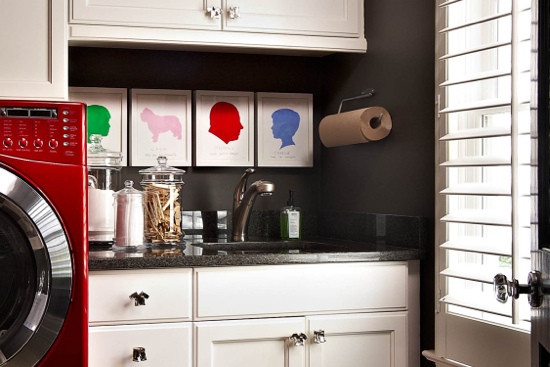 But today, you are talking to the girl who bought a cherry red washer and dryer … and I would do it again in a heartbeat.
Here's what I think:  Everything gets dated eventually … and if that's the case, why not do something "fun?"  In the sixties, people looked at the rooms from the twenties and surely thought they were "hideous."  In the eighties, the rooms from the sixties were "awful."  Yet today we look at those same rooms from the sixties and think they are remarkably current!  It all comes back around, (albeit with a new spin), doesn't it?  Heck, I never ever thought I would love a balloon shade again … and I drooled over the Veere Grenney project on the March-April 2012 cover of Veranda.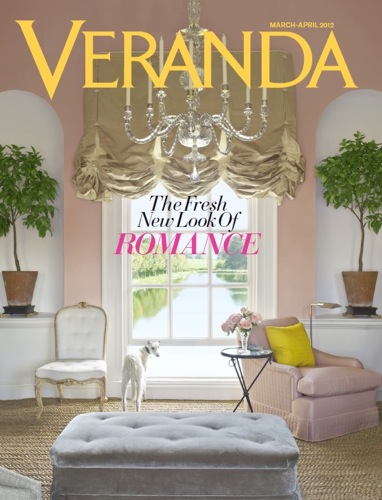 On the other hand, there are certain looks that seem to last longer than others.  My husband and I custom-built our home almost ten years ago — which coincidentally is about the length of the trend cycle — and I'm still happy with our hard finishes.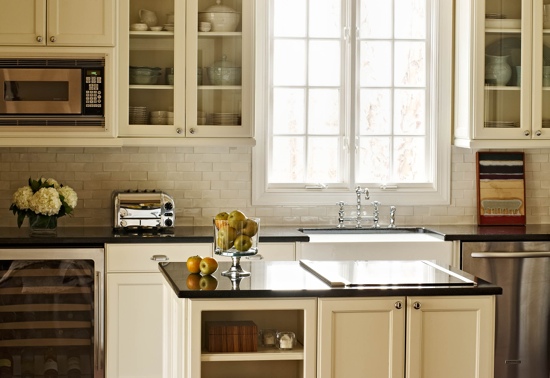 As an interior designer and a homeowner — and this is the important part, so tune in  — I am far more inclined to "have fun" with things that are relatively easy and/or inexpensive to change.  In other words, if you choose a sink in one of those fabulously fun colors, you probably don't want to build your entire bathroom scheme around it.  Repeat the color in your shower curtain or bathroom rug instead of the tile … and — if you decide you hate Annapolis Green in five years — you change the sink and the shower curtain.  Presto, it's a new look!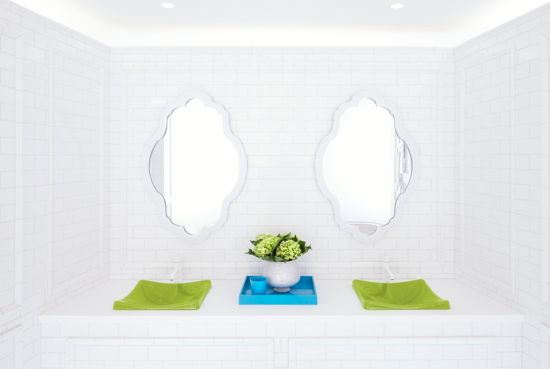 What's your opinion on trends … especially in hard finishes?
Product photos via Kohler.  Laundry room and kitchen photographed by Dustin Peck Photography for Traci Zeller Designs.