Happy Friday!  Don't you think that "short" weeks — with a Monday off, like Memorial Day — often feel longer than "regular" weeks?   I'm just excited to make it to the weekend … so my twinks will stop asking when, oh when, will the pool have all-day hours.  But back to the topic du jour, which is a five minute fix!
Have you consider layering rugs?  If not … don't you think you should?
Layering an animal hide rug — and remember they come in faux, so please no hate mail! — over a sisal rug is a popular look … but don't forget that there are other options!   I find that, so long as the bottom rug is low pile (meaning close to the ground), just about anything will work on top.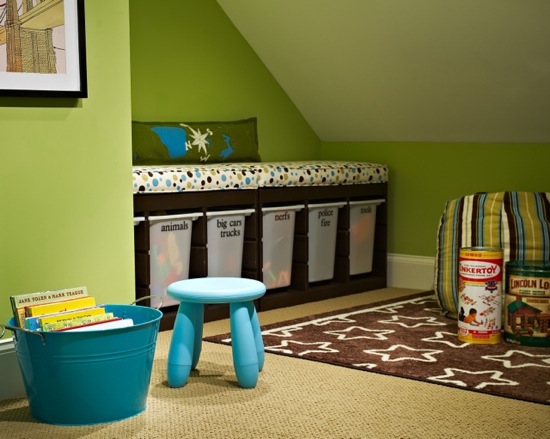 One reason sisal or other natural fibers are used so often is because they are reasonably priced and easy to find in a room-sized rug.   Then you can layer a more expensive rug — perhaps an antique that cannot be custom-sized — on top and still have your furniture on the rug(s).  It's not the answer for every situation, but when it works … brills!!
Here's the real bonus. Layering rugs = instant stain protection. Or concealment. You choose. I'd consider this essential if children's art projects are going to come anywhere near wall-to-wall carpet.  Oh, and if you love the look of natural fibers but not so much the scratchiness, it's a perfect way to give your toesies a soft spot to land … and babies' knees a soft place to crawl or fall. 
Would you layer rugs?