In most homes, the living or family room is the most prominent (read: most visible) room in the house.   The centerpiece of that room? Literally and figuratively, it's usually the coffee table! That's why I shared my five easy steps to styling a coffee table on my latest Charlotte Today segment.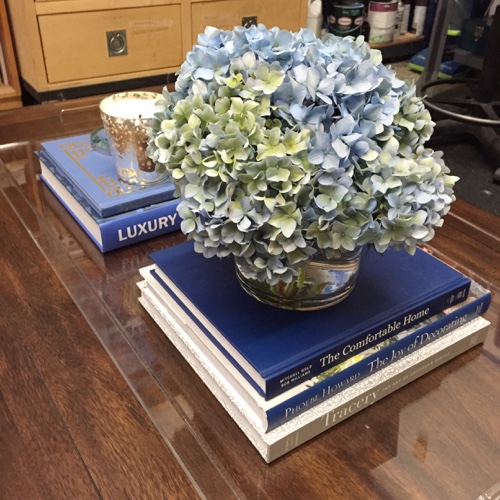 Here's a sneak peek behind the scenes! It's awfully busy at NBC Charlotte — and the Charlotte Today show is no different. I prepped the coffee table for my segment off the air — can you spot the filing cabinets and paint cans in the background? — and we did a quick switch-a-roo with their existing ottoman right before the segment tease.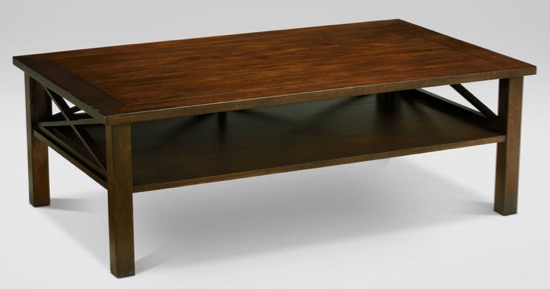 Of course, it helps when you start with a fantastic coffee table. I love the relaxed modern look of Ethan Allen's Dexter Coffee Table, which plays a starring role in my segment! Dexter's clean traditional lines — paired with the architectural X- motif along the apron — work beautifully with so many furniture styles, making this a coffee table that fits just about anywhere.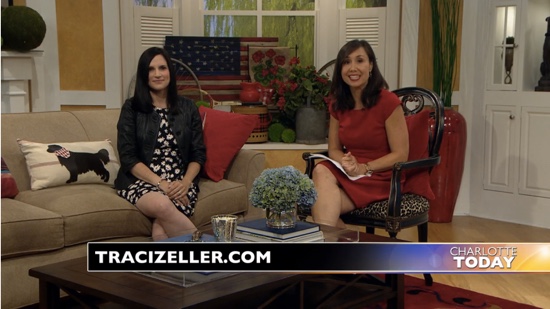 Did you miss my segment? No worries — you can watch the video online!
Will the Dexter Coffee Table take another starring turn … this time at HomeArama 2015? It's almost time for you to find out!  Just call it "crunch time" … which is why it's been radio silence here on the blog. Oh, that and the little things known as "kids out of school" and "summer vacation." HomeArama 2015 opens on July 18 and runs until August 2, so mark your calendars! Hours, directions and more are on the official website. See you soon?