*** this giveaway is closed.  congrats to karen! ***
It's a super-special edition of Friday's five minute fix!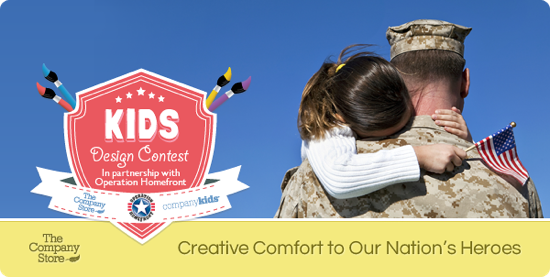 One of the easiest ways to update a bedroom is to switch out the bedding.   Just fold a colorful duvet or coverlet at the end of the bed, and instantly the room perks up!   Or if your room is already colorful, try switching to white … and see how calm and peaceful that can be.  In my book, you can never, ever go wrong with white matelasse.  Extra bonus that white matelasse is available at all price points from IKEA to Sferra and in-between — and moms, remember that white is far more child-friendly than you think, thanks to the wondrous invention we call bleach!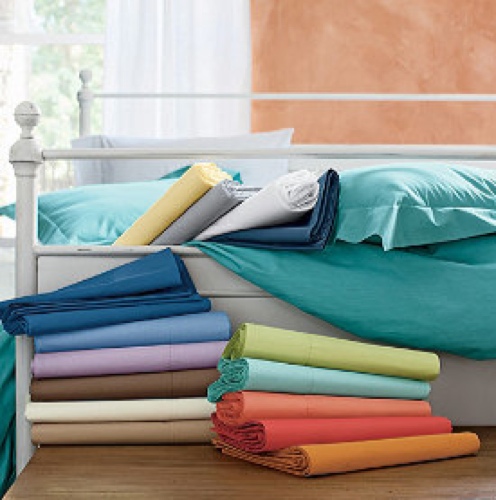 After all, our bedrooms are — or should be — our sanctuaries … our little place of refuge to rest, relax and restore.  You can imagine, though, that — for a family in crisis, financial or otherwise — new bedding is the last thing on the priority list.   That's why I'm proud to support The Company Store and Operation Homefront as they launch the Kids Design Contest.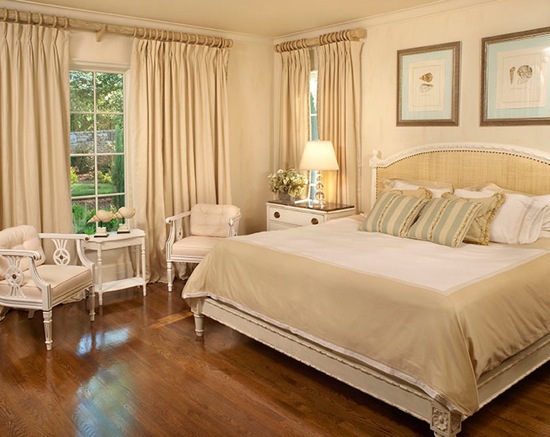 traci zeller designs
Kids across the country — rather, parents on their behalf — are invited to submit drawings via The Company Store's Facebook page now through June 22, 2012.  Voting will take place June 23 through June 30, and the winners will be announced on July 4.  The top three designs will be made into thousands — yes, thousands — of comforters to be given for free to the families of servicemen and women who are in need of financial or other assistance.  Think of what a blessing that could be to a child whose mommy or daddy is halfway around the world!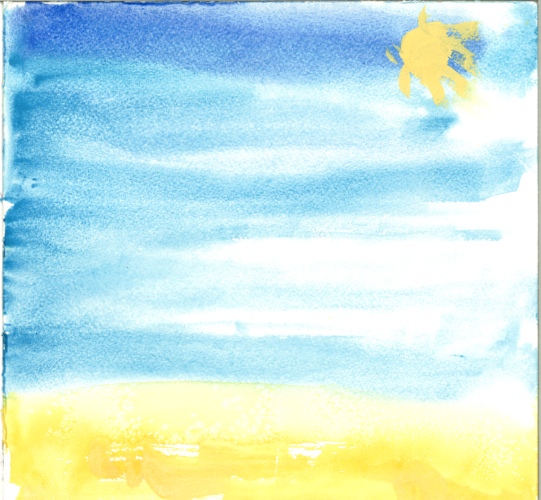 The three designs with the most number of votes will also receive a gift card to The Company Store, as a token of The Company Store's gratitude, but the real prize has to be knowing that your design will brighten the life of a child.
What do you think of Twin B's entry for the Kids Design Contest?  I think he's right on trend with his painterly stripes … and bringing a little sunshine to the situation!  The scanner washed the color out on the right side, but I was pretty impressed with this preschool masterpiece.  It's a good thing neither twin can read yet, because I hadn't planned to enter Twin A's "it's a very good abstract, Mommy" (his words, not mine).  
It's the end of the school year — which means all of those lovely art works are coming home.  Pull out your favorite and enter it today!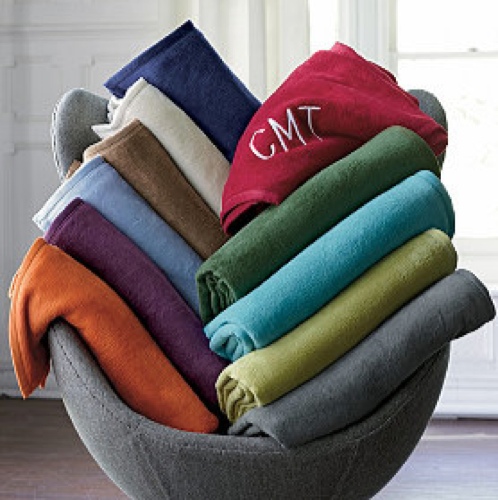 Oh, and one more spot of sunshine for the day!  The Company Store is graciously giving a cotton fleece throw in warm sand to one of my lucky readers.   Simply leave a comment to be entered to win, and I'll randomly select a winner at the end of the day on Sunday, June 10.  You would know it is super snuggly if you could see my littlest baby (my nine pound Maltese … she's big-boned) curled up in the throw The Company Store sent me.  
What's on your bed?
Art courtesy of Twin B.  TZD photo by Wayne Morris Photography.  Other images not already credited courtesy of The Company Store.