Maybe it's just me, but holy schmoly, vintage shopping can be a lot of work.   I'm not a "digger" so the idea of rummaging through layers of things in a thrift store just does. not. appeal … especially given my limited free time.  Now, don't get me wrong.  I love a turn or two through Sleepy Poet or the fun antique store I just visited in the mountains, but I am likely not going often enough to score the great pieces.  Unfortunately, this is entirely incompatible with my fondness for vintage accessories.

Luckily, however, there are other awesome people who do the digging for me — and one of my all-time favorites is Matters of Style Marketplace.  You have to check out the new store format!  Sarah has an unerring eye for vintage … and shows you how similar pieces have been used in amazing rooms.   I am kind of convinced she has a photographic memory for vintage pieces in interior design photos.  Memo to self: Quiz her about this uncanny ability.  Thanks to Sarah, I now own pieces like this, this and this.   My bank account may not be quite as grateful, but she always offers great value so I consider it a win-win.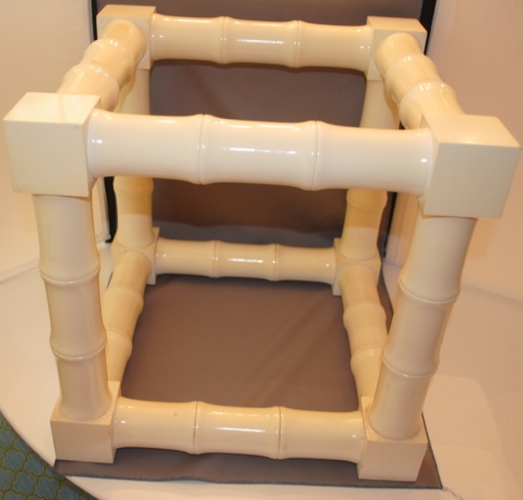 I'm now lusting after this faux bamboo table base, which could also be turned into a great stool.  Could someone please do me a favor and buy it?   If it sits there long enough, you just know I'll be clicking "Add to Cart."   My husband's in the middle of an extended business trip so there probably shouldn't be too many new things when he returns home.  You know how that is!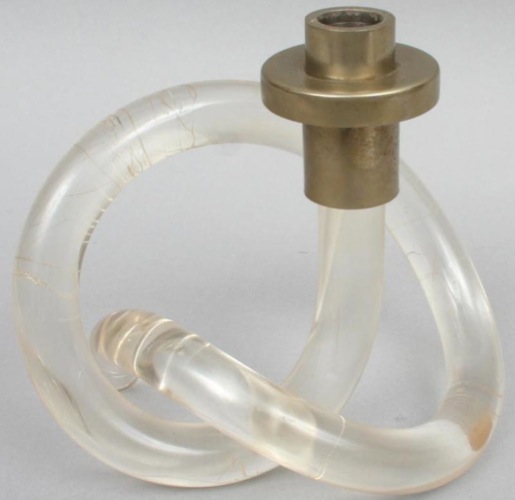 To top it all off, girlfriend is giving away a vintage Dorothy Thorpe pretzel candle holder in honor of the new store's grand opening.   If you ask me, that's vintage lucite love right there all wrapped up in a knot.  Visit her blog for details on how to enter the giveaway … and congrats to Sarah!
Do you like to "dig"?