Before I get into today's five minute fix … only twelve hours remain in my Joss & Main Curator's Collection sale, so head over there if you have your eye on something!
Alright, earlier this week, I promised my top tips for staying chic and polished — either poolside or at the beach while trying desperately to run after twins.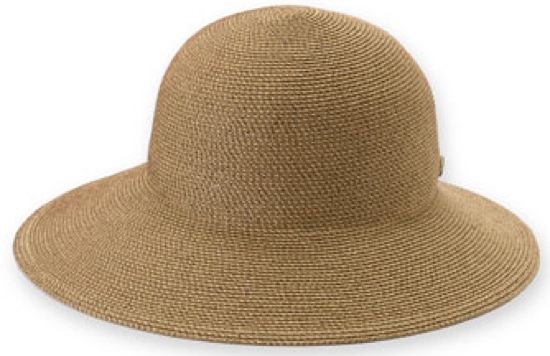 First things first, I could not live without a big ole hat.   I am super fair-skinned — as in, Pasty McPale or Casper the Friendly Ghost — so I really need to keep the sun off my face.   Of course, you can find a straw hat in a gazillion places but I adore the Squishee hats by Eric Javits.  At around $200 a pop,  they are an investment — and I know my five minute fixes are supposed to be reasonably priced — but let me tell you that this hat is a value for its admittedly high cost.   Because they are designed to be squished — hence the name; super tricky, right? — so they don't get ruined.  Brills.  Seriously brills.   Mine is four years old … perhaps more … and still going strong — which means at a CPW (cost per wear), this hat is way less expensive than a trendy pair of shoes or handbag that doesn't get used very often.   The Squishee hats come in a variety of brim styles — from visor to wide brim to bucket — so there's a style to fit any face shape.  They've also been tested to block 95% of UVA/UVA rays so score on that front.  I mean, my twinkies are already giving me gray hair; I don't need to add wrinkles to the mix!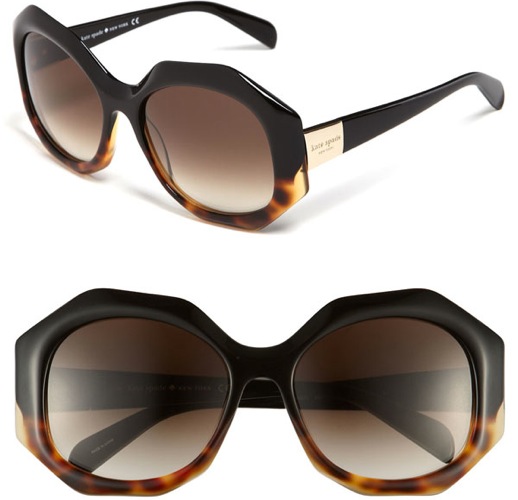 Of course, what's a hat without some ginormous oversized sunnies under it?   I also have super-sensitive eyes, so I practically live in sunglasses.  As in, if you see me and they are not on the top of my head, please ask me if I accidentally left them somewhere!  Oh, and back to preventing wrinkles.  Because I wear my sunglasses practically all day every day and rarely lose them, it's worth it to me to invest in a designer pair — but no matter what you choose, just make sure that yours are again UVA/UVB tested.  A high school teacher had a serious eye problem from not wearing sunglasses, and I swear I am still scarred from the tales of.  You can find great styles anywhere from Target to Nordstrom … and pssttt I've known lots of folks to score fabulous designer shades at T.J. Maxx / Marshall's, Nordstrom's Rack, or Off Saks.  If your twins are still in that "it's soooooo funny to yank Mommy's sunglasses off her face" phase, you may want to swear off an expensive pair for play outings.
Next on my list is a great cover-up — and could someone please tell me what is up with the "dry clean only" cover-ups?   I mean, why on earth would I buy a "dry clean only" swim cover-up????   Clearly those styles are only meant for celebs sunning themselves on St. Barts, so please — if that happens to be you — enjoy their fabulousness and invite me next time.  That being said, I don't think even J.Lo. is rocking the "dry clean only" cover-up while she frolics in the sand with her boy/girl twins.  Chalk this one up in the same category with the fancy beach bag — way better off to be used on a vacay with your husband than the pool with your rowdy twins.  Remember, you just bought this bag, so you are all set on that front.

My personal favorite cover-ups are always dresses … and made of either soft jersey (safe for the washer and dryer) or preferably nylon/spandex (basically swimsuit material of some sort, so it doesn't stay wet).  Don't limit yourself to the swim section, either; I found a great dress at Banana Republic this year.  For me, I automatically ix-nay the pareo — too difficult to keep tied, should you have to give chase — and the short or transparent tunic — because if I wanted to flash my rear when I bent down with my kids, I wouldn't be wearing a cover-up.
Add fabulous flip-flops — this mommy prefers a bit of a wedge — and perhaps a chic towel for your lounge chair … and you just might be mistaken for J.Lo. and her twins!   Or at least that's what I like to tell myself.  
Do you have a summer splurge / investment piece?
Product photos from Nordstrom (hat, sunglasses), Everything But Water (dress) and Swoozie's (chair cover).