Let me tell you when moms of multiples are absolutely the most grateful to have twins: when said twins are happily playing together and entertaining themselves while Mommy tries frantically to get through her to-do list.  That, my friends, is the nirvana in which I find myself this very minute.   Of course, it will probably last ten or so minutes before someone comes running — and I do hear Lego men being flung down the hallway —  but I'm going to enjoy it while it lasts.    
Dang it.   It's already over.   "Mommy, Henry did something that I didn't want him to do and that's why I said HEY very loudly."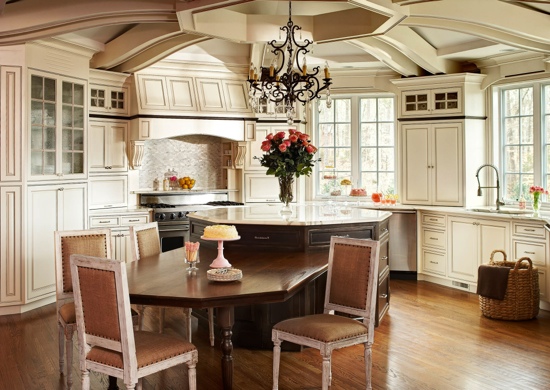 Well, enough of that.  Wouldn't you prefer to look at something gorgeous?   I've kept this dream kitchen-slash-TZD project — located in the Baxter neighborhood of Fort Mill, South Carolina (right outside Charlotte) — under wraps long enough.  The homeowners extensively renovated their home to add this kitchen, among other things.   Because they added on to the house, there isn't a true "before."  The old kitchen essentially became a secondary eating area.   But for purposes of comparison, here's the old kitchen.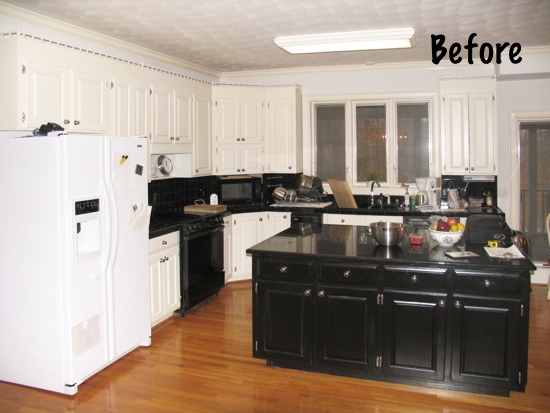 Tony Miller and his associates at Miller Architecture designed the breathtaking cabinetry, millwork and kitchen layout, while I was lucky enough to work on all of the "pretty" details – knobs, faucets, sinks, cabinetry finishes, door styles, countertops, backsplash, lighting and so forth.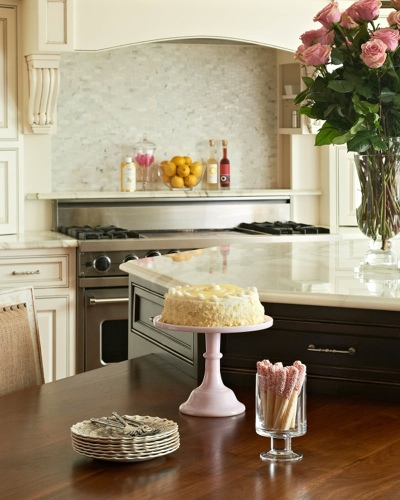 Not only is this kitchen beautiful, it is incredibly functional.  The homeowners are parents to twins plus one, and the table — which extends out from the island — gives the children a convenient place to do homework and eat a snack while Mom works on dinner or dishes.   It's definitely easier to have twins in sight at all times!  You don't wonder why someone coined the phrase "double trouble," do you??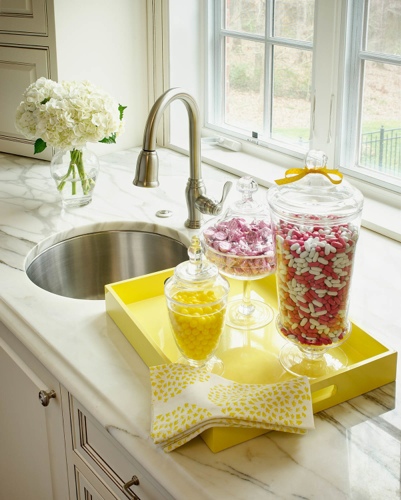 The large octagonal island lets multiple chefs work at the same time — great for family baking time! — while cabinetry that extends to the extra-deep countertops keeps clutter at bay and small appliances out of sight.   Another benefit of the extra-deep countertops?  Dad is really tall, so this generously proportioned kitchen "feels right" to him … and he's the gourmet chef in the family.  When I think of a dream kitchen, this one is tops on my list … and my husband's!
And just like that … my boys are happily playing again.   
What's the one thing your dream kitchen would have?
Photography by Dustin Peck Photography.