Did you catch my latest segment on Charlotte Today? I shared five quick and easy ways to update your decor and transform the feel of your home. Simple, inexpensive changes like a coat of fresh paint or a pretty potted plant can make a huge difference! I also brought colorful lamps from Lamps Plus, framed original art by Alexis Walter, and a custom pillow made of one of my not-yet-released Traci Zeller Textiles patterns.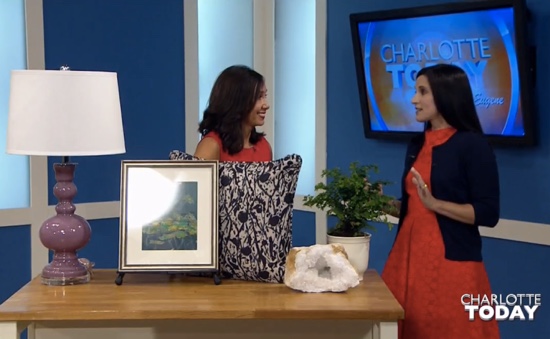 Charlotte Today was on vacation last week, and that segment ran for a second time on Friday. Hilariously, I got a text from a friend saying "you're on TV right now!" I responded that — given my outfit of yoga pants and a TZD t-shirt — I most certainly was not.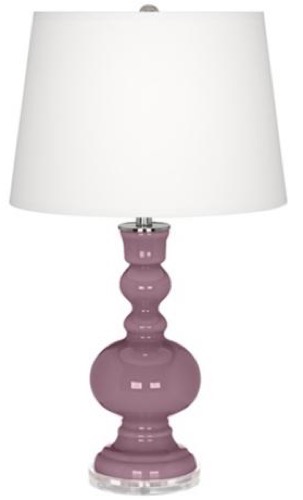 Colleen Odegaard and I packed a lot of information into four short TV minutes, but you'll want to spend longer than that exploring Color + Plus lighting collection by Lamps Plus. The shape of the Apothecary Table Lamp is fantastic, and I'm also crazy for the classic Double Gourd style. But what's even better? The Color + Plus lighting collection has over 150 color options, all of which are matched to Pantone chips and Sherwin-Williams paint colors. That eliminates so much guesswork! Simply break out the fan deck, and it's easy to know which lamps coordinate the best.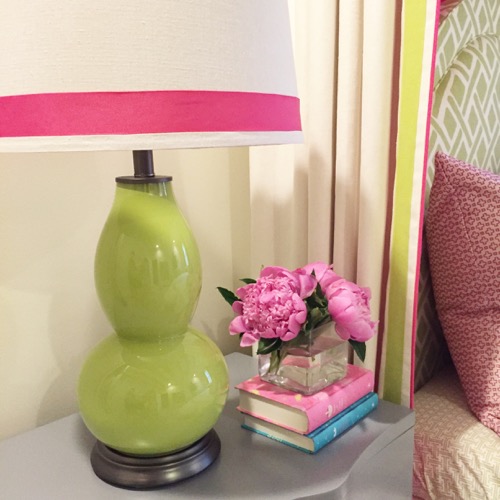 Remember this photo from my Instagram feed? That's a Double Gourd lamp in SW6711 Parakeet. I customized the clean off-white drum shade with hot pink grosgrain ribbon to coordinate with a very lucky little girl's sweet bedroom. Aren't these lamps the cutest?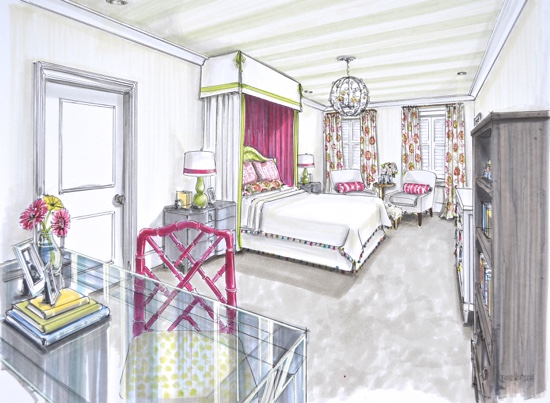 I carefully balance the "splurge" and "save" elements in my interiors, and — now I'm the lucky one — the Color + Plus collection is super affordable. Yep, with Lamps Plus, colorful lamps are a simple, inexpensive change that instantly adds a "wow" factor to any room. Whew! Let's recap, shall we? My top five simple and inexpensive ways to update your home decor are (1) a fresh coat of paint, (2) something natural, like a potted plant or geode, (3) colorful lamps, (4) original artwork of any size, and (5) new pillows.
Do you have a burning design question or dilemma? I'd love to hear it! Fingers crossed, perhaps I'll be able to tackle it on an upcoming Charlotte Today show!