It's about time to return to "everybody's favorite everything," don't you think?  I've been so wrapped up with market, Miles and Blogfest that I've let my fun series stay away a little bit too long.  I've got some fantastic designers and bloggers still in the queue (shame on me!), so let's get back to it, shall we?
Today I am so excited to welcome Chassity with Look Linger Love.  I first met Chassity when she had just started her fabulous blog … and, for the record, I predicted that — with as amazing as her sense of style is — she would be the next coco + kelley.  If you read Look Linger Love — and tell me you do — you know what I'm going to say now.  I. Told. You. So.  Now that I've gotten that out of the way, let's find out what Chassity's favorites are!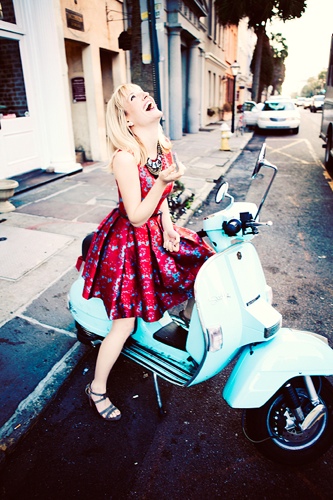 Chassity Evans from Look Linger Love (Charleston, South Carolina)
Flower:  Peony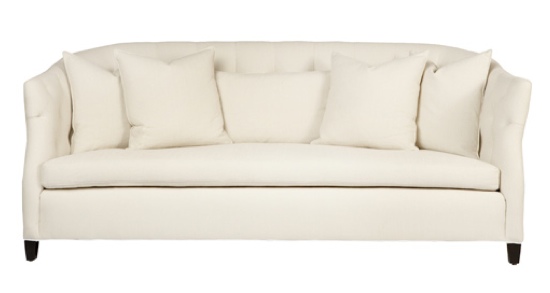 Sofa Shape:  A little curve, and some tufting please
Stationery:  Simple and unique
Comfort Food:  Cheeseburgers
Lamp:  Lots of crystal
Alarm Clock:  Yuck!
Everyday Dishes:  Pottery Barn white dinnerware
Color:  Gray … with pink following closely behind
Coffee Table Book:  Currently our coffee table is the "toy table" for our 18 month-old
Soap:  I'm a Lever girl!
Ice Cream:  Chocolate Mousse Royale from Baskin-Robbins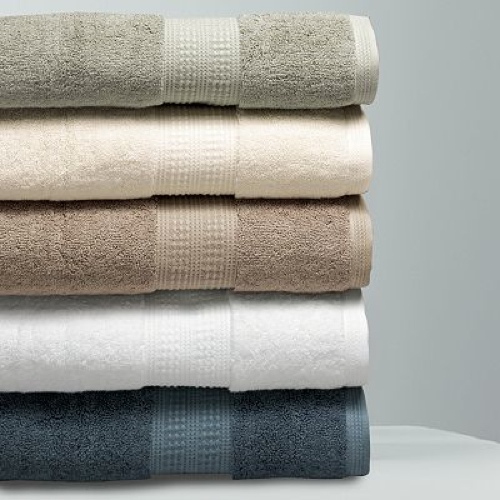 Towel:  Simply Vera by Vera Wang, available at Kohl's
Chair:  tufted and girly, please
Wallpaper:  Bold and fabulous, please!  Love Osborne & Little
Sheets:  White!  I dream of Niki Jones bedding.
Toothpaste:  whitening
Vacuum:  Dyson – it's worth it!
Showerhead:  dual shower heads please, and love a rain showerhead.
Coffee or Tea (type):  Dunkin Donuts coffee with skim milk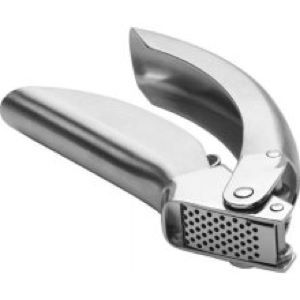 Kitchen Gadget:  I adore my garlic press, but the pizza cutter gets a lot of use, too
Pen:  I'm a former pharmaceutical rep, so I have plenty of "drug marked" pens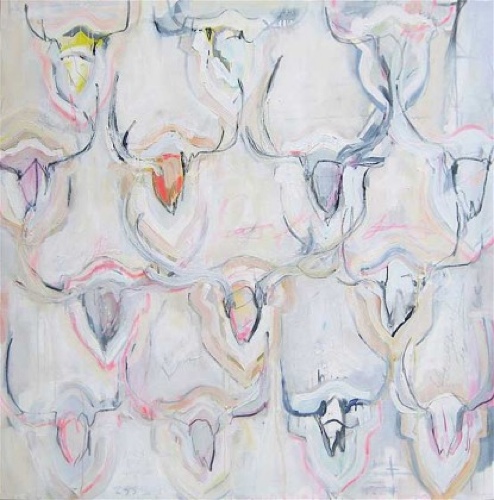 Artist:  Sally Benedict
Car Color (Exterior/Interior):  Grey
Mattress:  Pillow top is important
***
Chassity, I think I love you even more now that I know you are a fashionista with a weakness for cheeseburgers!  And you've totally turned me into a huge Sally Benedict fan.  I am coveting her paintings.  Absolutely coveting.  xoxo!