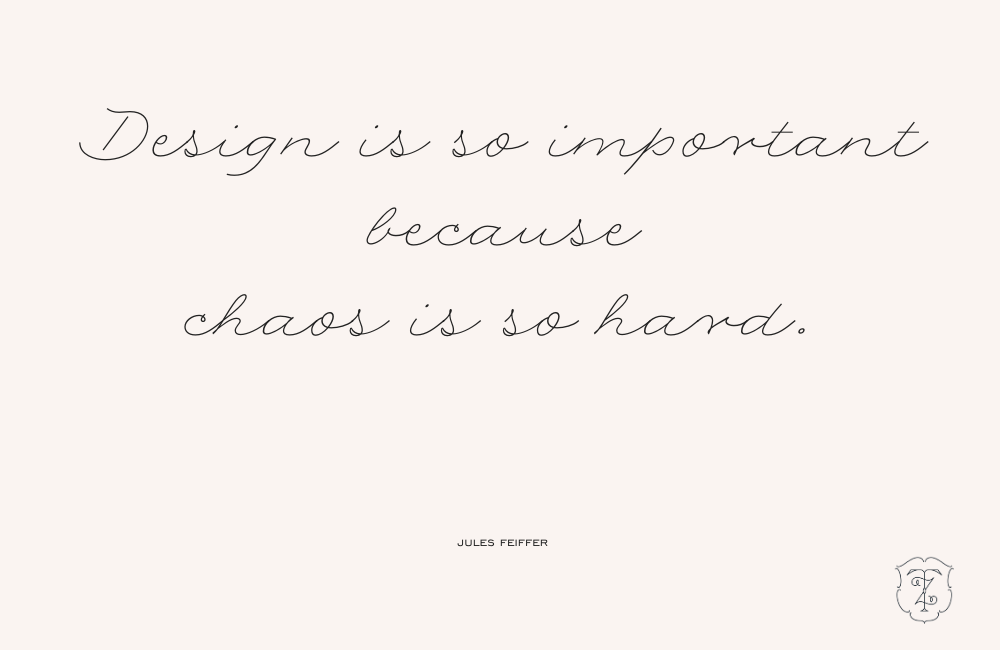 I was a really messy child. Seriously. As a young kid, my bedroom was a disaster. Take heed, moms of messy ones, there's hope. I distinctly remember finding the remnants of a banana in a desk drawer. Eeeeew. I'm not sure what "snapped" or when, but sometime in those late elementary to early middle school years, I turned into a major neatnik. Why? Because chaos is so hard! I began to realize that I could think more clearly without the distraction of a chaotic environment. In all candor, that's a big reason interior design fulfills me as a person. I know with all my heart and soul that people live happier lives when their environment supports that, and it is a privilege to create those environments for our clients. But modern life comes with clutter. So what's a "everything in its place" kind of a girl to do? Organize it!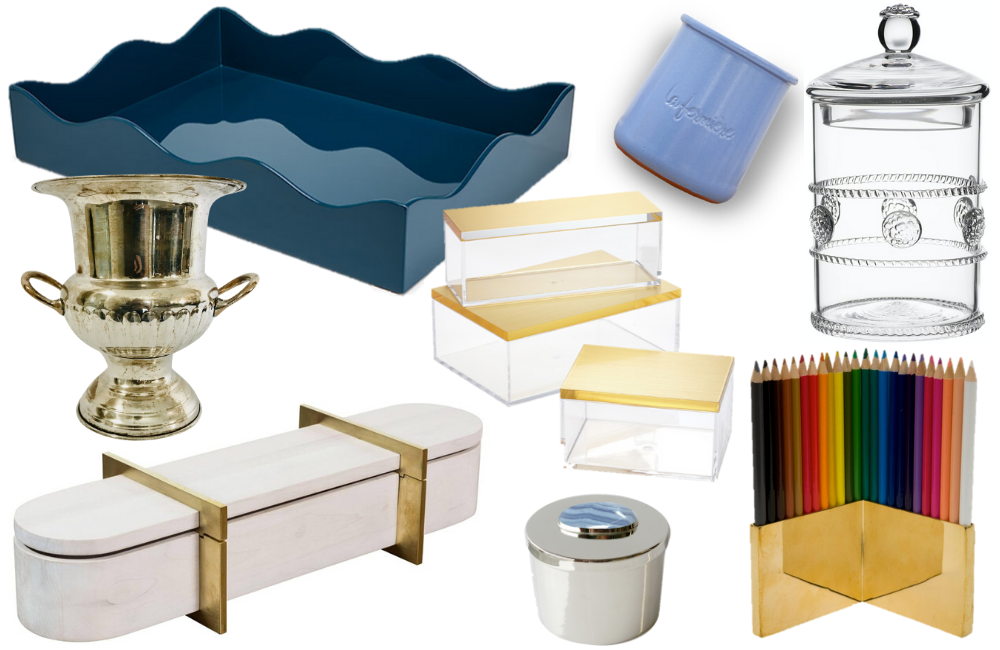 My #1 motto: If it isn't pretty, hide it away in something that is. Beautiful boxes are ideal for storing everything from remote controls to your secret chocolate stash. Ahem, that's between us, right? Layer those boxes on top of books on coffee tables and in bookcases. You know I love everything Addison Weeks (three cheers for local female entrepreneurs), and this Avery Round Box is darling. Ready for a splurge? This Bleached Maple and Brass Lidded Box makes me practically giddy. If the container is special enough, it will elevate just about anything you put inside. I use this Juliska canister on the countertop at my design studio to stash my sweet pup's treats. Just imagine making your kitchen "junk drawer" as neat as a pin, thanks to modular acrylic boxes from The Container Store. For a stylish bonus, line the bottom of the drawer with a wallpaper remnant or beautiful wrapping paper before placing the clear boxes inside. Hello, gorgeous drawer liner!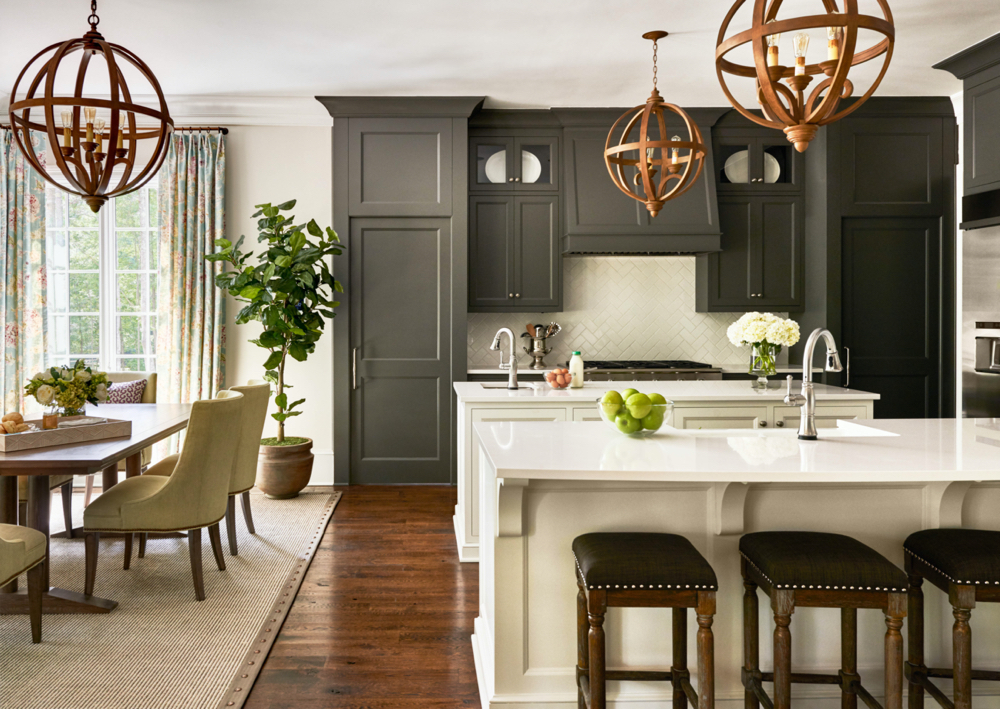 "Waste not, want not" is great advice for organizing your home with style. Have an unused champagne bucket? Store it in plain sight, because it's surprisingly perfect for keeping a few cooking utensils by the stove. Whenever I buy products that are beautifully packaged, I think about how I might be able to repurpose the container. Leftover jars from my favorite French yogurt keep my pens and pencils within easy reach. Oh, and guess what? I found La Fermière at The Fresh Market, so there's no need to wash out those jars in your hotel sink during a quick jaunt to Paris. Of course, sometimes the best organizing products come prefilled with what they are intended to contain, like this brass pencil holder. Fun + fancy + functional = "Add to Cart" every time! If the "Out of Stock" sign puts a frown on your face, drop us a quick line; I'm hoping to offer these as part of our TZI Collection very soon.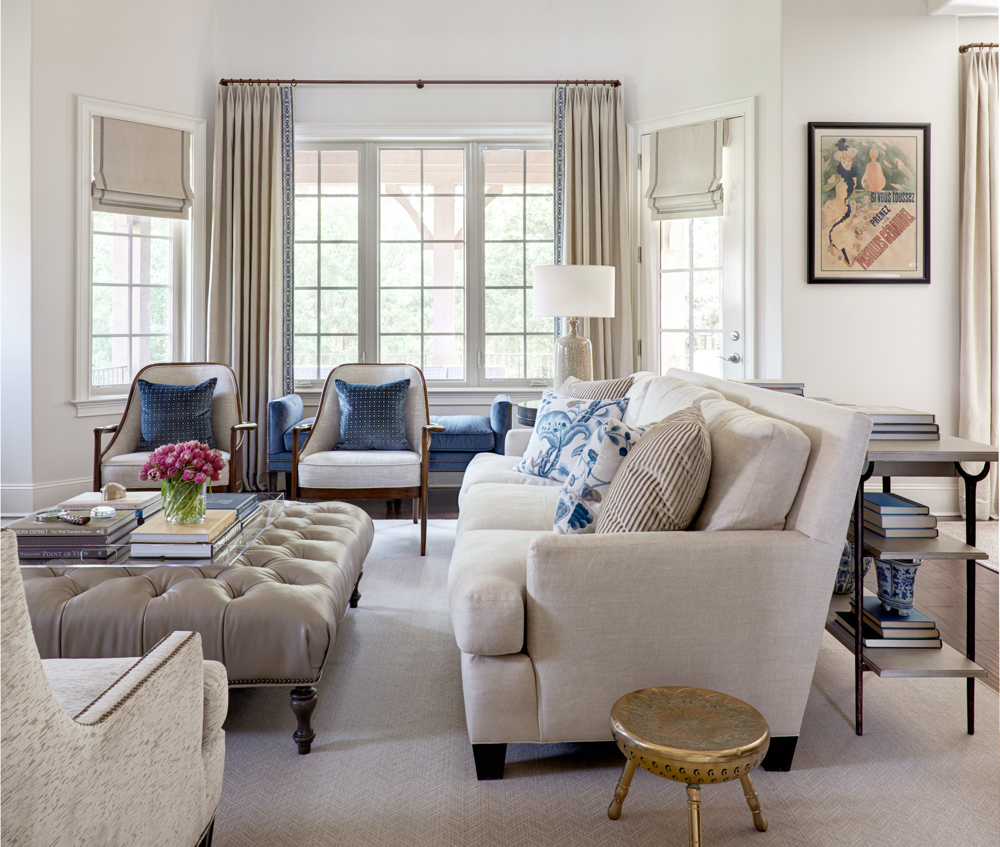 Last but certainly not least, a decorative tray adds a shot of style and the perfect way to corral odds and ends. Worried about upstaging your objets d'art? Use acrylic! One of my tried-and-true decorating standbys is an acrylic tray, custom-sized to the surface on which it will sit. Again, these are coming soon to the TZI Collection; if there's a size you need, please let us know. Looking for an extra punch? Ooooooh, the options are practically endless for trays made of luxe materials. Rita Konig's Belle Rives tray with its incredible lacquered finish is a particular favorite, but I'm also partial to pieced bone and shagreen.
Here's to harmonious spaces and happy lives!
Interior design by Traci Zeller Interiors; photography by Dustin Peck Photography. All product images linked in text.