Wearing jewelry after you have twins is a Catch-22.  On one hand, it's the perfect way to add pizzazz to a wardrobe that may be in transition.  Multiple babies = lots of strain on a mommy's body.  Earrings don't care if you aren't back to your pre-pregnancy size.  On the other hand, little hands love to grab and tug … and it's tough to keep four (or six!) hands away from your necklace.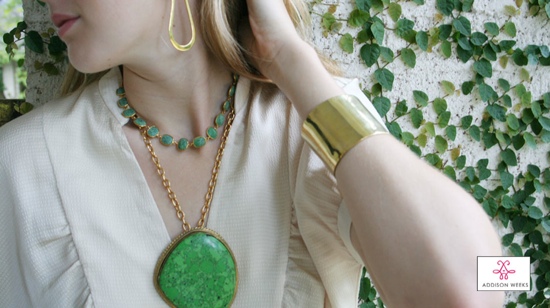 So maybe the best answer is that — while your babies are little — you don't wear jewelry they can easily grab, but you invest carefully in fabulous pieces for date night or girls' night out.  And it's even better if those pieces can multi-task.  After all, little hands don't stay grabby forever!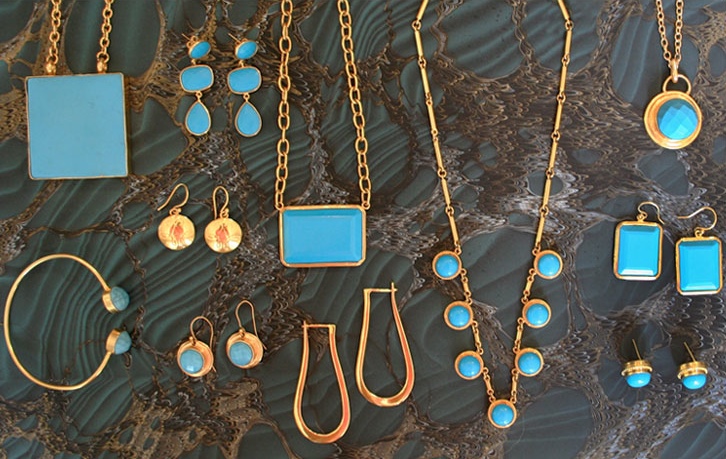 Hence my brand-new obsession — Addison Weeks.  Addison Weeks is an incredible jewelry line set to launch this fall.  Designed by  the uber-talented Katherine Mulford (mom to twins + one) and Lee Lesley, the pieces are just exquisite … and I've been obsessing over them since I received a "pre-launch email."  Lucky me, my twin boys were in preschool with Katherine's twin boys … and I still need to set up another switcheroo playdate!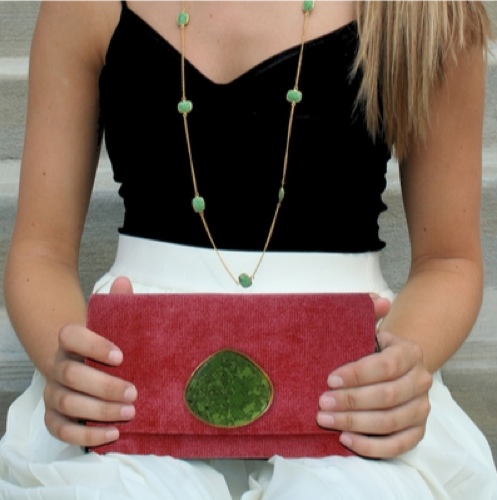 Did you notice the beyond-gorgeous green turquoise pendant in the first photo?  It may or may not be winging its way to me for early October delivery.   Well, it doubles as a brooch to pair with an envelope clutch.  How perfect for a night out on the town … and also perfect to stash in a diaper bag for occasions where you need to be stylishly prepared but still need your "supplies!"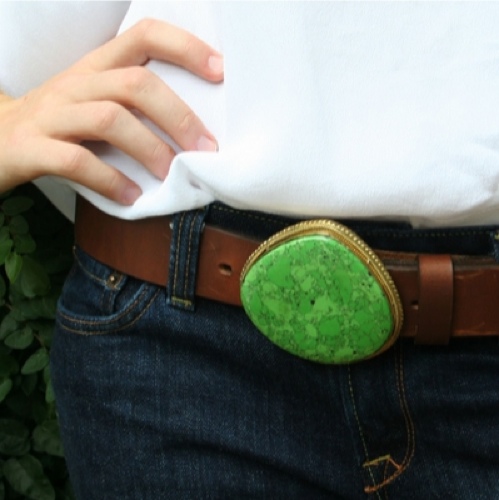 There's even a belt buckle version.   Pair great jeans with a fabulous belt … and you've got the foundation of a "casual but chic twin mom uniform" right there.  Do you think having twins gave Kat the idea for "double duty" pieces?  
Want even better news?  Addison Weeks is offering a 20% off pre-launch special with code PreLaunchFriends.  It's valid only through Labor Day (tomorrow, September 3, 2012), so wait until the kiddos are in bed, pour a glass of wine should you so choose, and have fun!
What's your favorite piece of jewelry?