*** this giveaway is closed.  congrats, agnes! ***
In the hustle and bustle of the holiday season, I did not pay nearly enough attention to what may just be the most practical design book you'll ever buy — How to Choose Paint Colours: It's All in the Undertones by celebrated designer and blogger Maria Killam.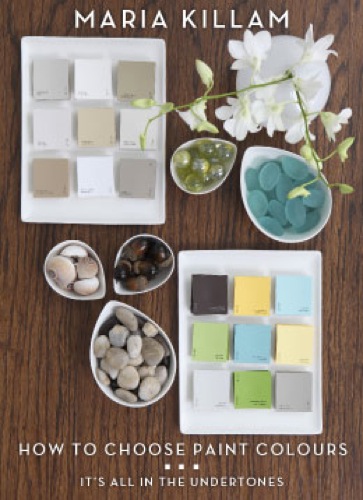 You may remember that I attended Maria's very first color class … and I came away from it a much more educated and confident designer.  Occasionally, I think there is a disconnect between interior designers and their clients.  As designers, we see something that needs to be done — and we just know it — but sometimes we lack the practical vocabulary to explain what we are seeing to someone who doesn't have the training and experience that we do.  Maria's simplified system for understanding color gave me a much better language to use when I explain to clients why one color works and another color doesn't.
I'm also able to show my clients the difference … because I have approximately eighty large color samples that I have painted since returning from her class.  (Maria now sells sets of samples here.  Is it crazy that I really want one of her sets, too?)  As an interior designer, I am committed to ongoing professional training that allows me to grow in my profession and provide excellence to my clients.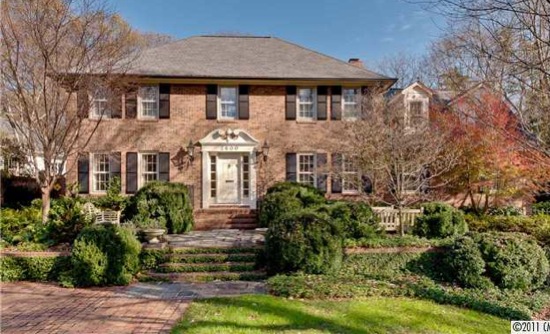 Imagine a beautiful traditional brick home in a prestigious Charlotte neighborhood.  My clients were delighted to move in … ummmm, except for the fact that the existing paint choices made every inch of trim — crown moldings, baseboards, window casings and mullions — look peach.   Forget the cost of new paint.  Can you imagine the labor to repaint all of that? There is a reason that — with new construction — painters usually spray the moldings and worry about the walls and ceilings afterwards!   The happy ending is that we were able to change the wall colors throughout the house such that the trim now looks like the rich creamy color that it was — I hope — originally intended to be.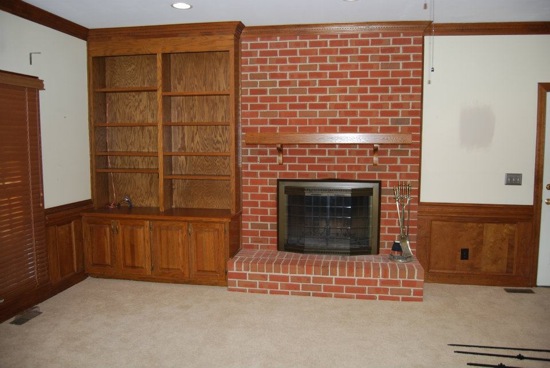 Another example is this lovely traditional home on which I consulted for a young couple.  The previous homeowners must have loved Band-Aid Beige; the new owners, not so much.  They consulted with me … and then used Kara with NavMak Enterprises, one of my favorite general contractors, to give the house a much-needed facelift.  Enjoy these "in progress" before and after photos. Unfortunately, these photos won't give you a "true read" on all of the colors … but I think you'll agree that the changes are definitely for the positive!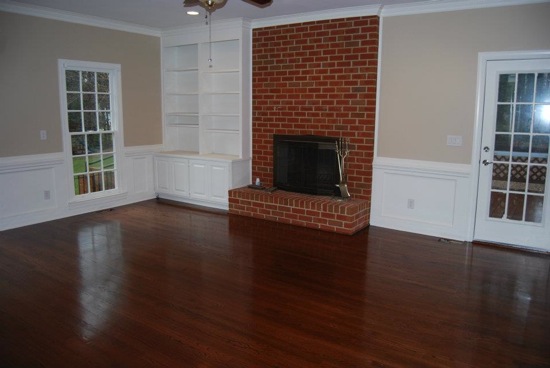 Of course, Maria's class is also amazing for homeowners because — let's be real — many people want to do it themselves.  Regardless, doesn't everyone want to do it the right way … the first time?  There is not much that I find more frustrating than wasted time and money!  But — as fantastic as Maria's class is … and you can sign up here if I've sold you on it! — it may not be practical for you to attend in person.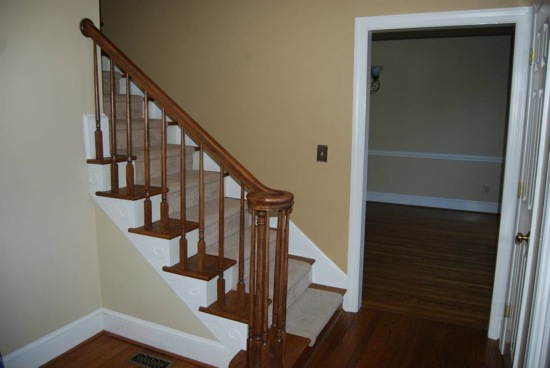 The happy ending for this story is that now you can buy her e-book, How to Choose Paint Colors: It's All in the Undertones and learn her system right in the comfort of your own home.  It's a great reference tool for designers and an invaluable resource for DIY homeowners.  In her book, you'll learn the building blocks and principles of selecting paint colors — and how to train your eye to see color correctly.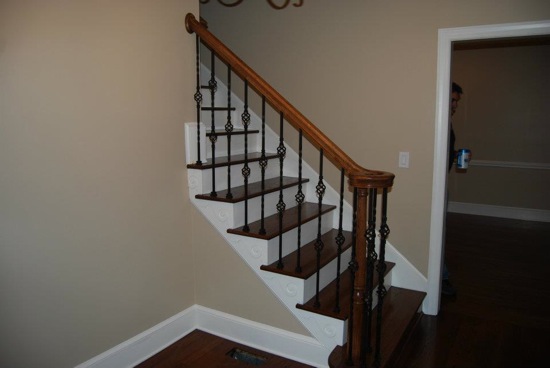 I've already bought and downloaded the book for myself — and now I am going to give one of you the opportunity to win it!   Yep, this is the giveaway that will save you money … because you'll choose the right color the first time and — once you've picked the right color — that hideous tile you are dying to replace might not be quite so hideous.   Just ask the homeowner I saved from a pinky beige bathroom!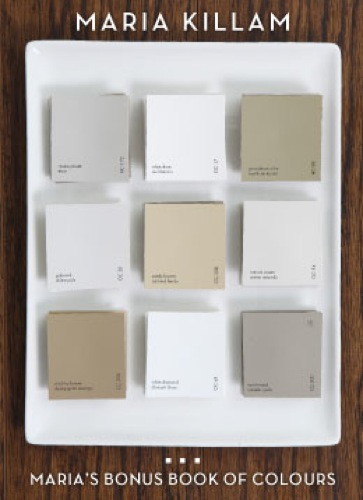 As a bonus, when you download How to Choose Paint Colours: It's All in the Undertones, you also get Maria's Bonus Book of Colors.  Did you ever buy CliffsNotes when you were in school?  Then you need Maria's Bonus Book of Colors.  It's like a shortcut to the often overwhelming fan deck.   One reason that Farrow & Ball is so popular (and I do love their product) is because their color selection is already edited.  In short, they've not included the colors that just aren't going to work 99.9% of the time.   Maria's list does the editing for you — and breaks the colors up by undertones.
To enter the giveaway, just comment on this post.  The deadline is next Sunday, January 22.  I'll draw a winner on Monday, January 23rd … and thanks to the wonders of the Internet, the lucky winner will be able to start reading it that evening!  For those of you who can't wait — or don't win — just download her book.  Now.  It's worth every penny … and she even provides a money-back guarantee!
What's the biggest color mistake you've ever made?
Book and sample board photos from MariaKillam.com.  House (in the same neighborhood as my clients) listed for sale here.  Progress photos courtesy of NavMak Enterprises.