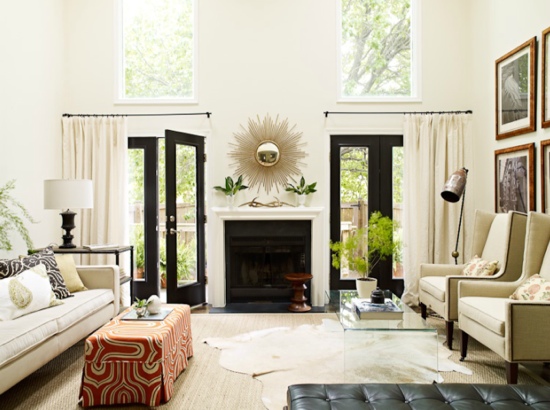 Stop worrying that you won't get it right and realize that perfect rooms are boring.  Rooms that resonate with personality — not rules — are the ones you'll want to linger in and savor.
I thought this advice was an interesting counterpoint of sorts to last week's quote, which drew mixed opinions.  This gorgeous living room, designed by my friend and insanely talented designer Lauren Liess, is pretty darn perfect in my book … but also filled with personality.
And, of course, a quote by Susanna Salk is also the perfect kickoff to Design Camp in Atlanta, which starts today.  I look forward to meeting Susanna in person!
What's your decorating "philosophy?"
Interior design by Lauren Liess.  Photo by Helen Norman for Lauren Liess Interiors.