I already loved Mary McDonald … but now I love her even more.  In her interview on the Schumacher blog, she answered the question: "What is your best piece of advice for young designers?"  Mary said …

You'll enjoy the entire interview, so be sure to click on over!  Wouldn't it be fun to be best friends with Nathan and Mums??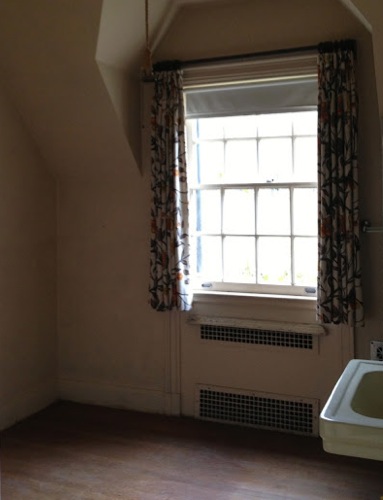 P.S.  The nasty green carpet is gone!   I've learned to "never say never" … but carpet in a bathroom?  Eeeww.  Maybe Lisa and I should do our own reality video blog for the Traditional Home showhouse!  Nah, you probably have your own cranky twins thanks to Daylight Savings Time.  Write your congressman, will you?
P.P.S.  Visit Lisa's blog for more "in progress" photos and her shout-out to a few of our vendors partners heroes, including Hampton Hardwood, Inc. (flooring), Mr. Handyman of Winston-Salem (everything handy), The Plumbing Service Co. (plumbing) and J.D. Stanley & Co. (upholstery).  We have called in the A+++ Team.  If you are anywhere in the Greensboro/Winston-Salem/Triad area, put these folks on speed dial!