Isn't one of the hardest things about being a mom of multiples that you are never — and I mean, never — alone?  I relish good "alone time" … which doesn't quite jive with the fact that even my showers get interrupted.  My "alone time" is when I do my best thinking, creating, daydreaming, brainstorming, relaxing … you name it.  I know I'm a better mom, too, when I have at least a little time to myself.  That's why I think it's so important to have a space in your home that you can call all "your own."  Of course, it's not that your children can't come there … but more that it is a place designed to make you happy.  It's a place for respite!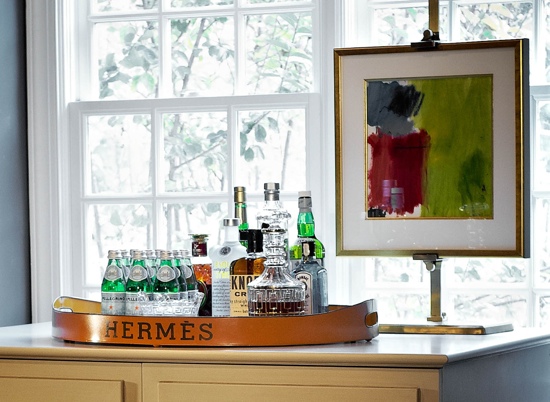 But hey, what's good for the goose is good for the gander, right?  Dads of twins are busy and tired, too!   And maybe it's the same space … because gracious knows it is hard for parents to have time together without the kiddos.  Did you know parents of twins are slightly more likely to divorce?  And mothers of multiples are more likely to suffer from post-partum depression? 
Creating a "me" or "us" space is just one way that good design can nurture happy families!  Is there a spot in your home that is under-used — either an entire room (perhaps a formal living room or dining room) or simply a cozy nook (in a master or guest bedroom or tucked at the end of a hallway)?  Perhaps that can be your "me" space!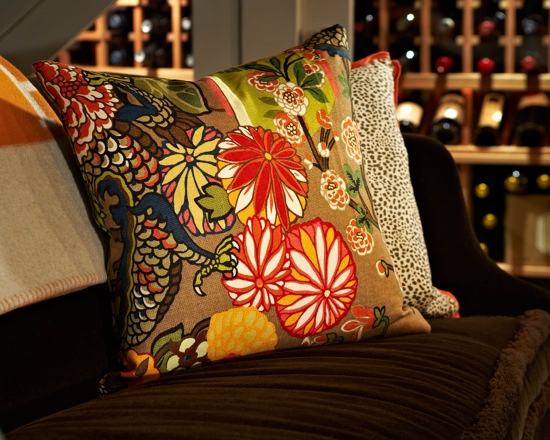 In my home, after our twin boys were born, we rarely used the bonus room over the garage.   That is, until we converted it into a wine room … designed to store my husband's wine collection and create the feeling of a chic restaurant or wine bar — a little getaway — in our own home.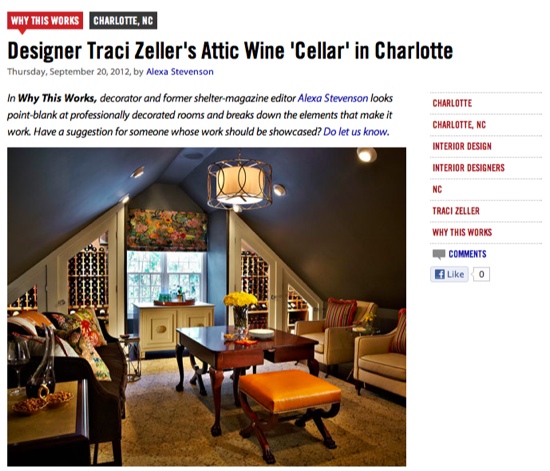 Today, Curbed.com is featuring our wine room as part of their fantastic "Why This Works" series.  I couldn't be more delighted and honored to be included in a series that features designers like Phillip Gorrivan, Brian del Toro, Angie Hranowsky, and Tilton Fenwick.  Really, you should read all of the articles.  It's so interesting to read the "whys" behind a designer's choices.  Thank you to Alexa Stevenson and Curbed.com for the great feature!
Have you created a "me" space in your home?
Screenshot from Curbed.com.  All other images by Dustin Peck Photography for Traci Zeller Designs.