If you are tuned into the design world, you've probably heard about Project Design 2013, the unbelievable revamp of the Ronald McDonald House of Long Island … brought to you by twenty New York designers and a bevy of generous sponsors.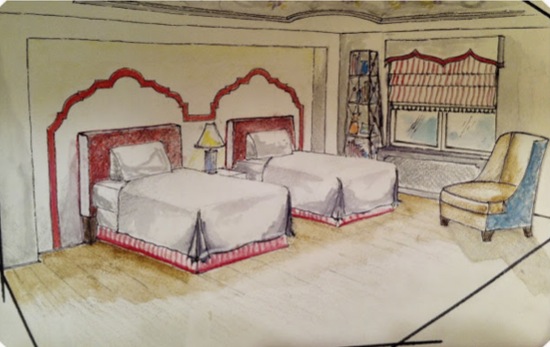 One of my favorite spaces?  The gorgeous bedroom design by Jennifer Mehditash of Mehditash Design.  Can't you tell it's fabulous just from her sketch?  Visit her blog, Dec-A-Porter, for the behind-the-scenes scoop!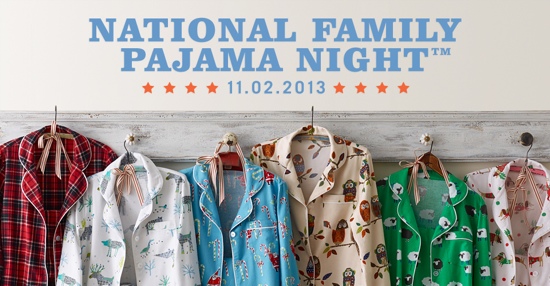 I'm grateful that Ronald McDonald House has a location in Charlotte that assists families with children at the Levine Children's Hospital.  Ronald McDonald Houses across the country do such invaluable work.  Having a child with a serious medical crisis is terrible enough … but what if those families are looking at weeks or months away from their home?  Ronald McDonald Houses are a "home away from home" for those families, so that they can stay near their child at little or no cost.
Did you know that National Family Pajama Night is November 2?  What a great excuse for an evening at home, celebrating family!  Well, families who are away from home should celebrate, too … and that's why The Company Store is donating 3,000 pairs of pajamas to Ronald McDonald Houses nationwide.  Plus, The Company Store is donating $1 for every pair of pajamas purchased through their website from October 2 to December 2.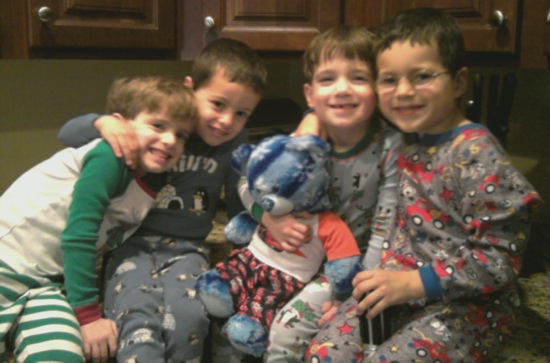 Let's spread the word about National Family Pajama Night so that more families set aside an evening to spend time together … whether it's in pajamas or not.  I see a family game night — PJs, popcorn, and no electronics! — in our future.  Maybe we'll invite the other half of "The Quads" a/k/a my nephews.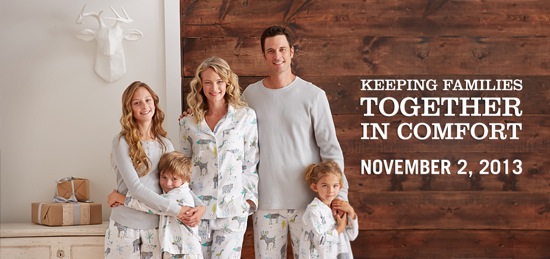 Here's the part where you come in.  The Company Store is giving pajamas to two lucky families!  That's one for the memory books right there — the whole family … even the dog … decked out in coordinating pajamas.  Hmmmmm, photos of this event could come in handy for future embarrassment of grown-up children.  Not that I'd do that or anything.
I'll draw two lucky winners at random on Tuesday, October 22.  Winners can select pajamas for their whole family from six super-fun patterns (based on availability, of course).  I had a hard time picking a favorite, but thanks to The Company Store, the Zeller family will be stylish in the Special Delivery pattern.
To enter, all you have to do is leave a comment on this post.  What I'd like you to do, however, is to also thank The Company Store with a "like" on Facebook or a tweet about #pjnight.  Because as much as I love "cool people doing cool things," I also love cool companies making a difference in people's lives.
Thank you, The Company Store, for paying it forward!
Rendering by Mehditash Design via Dec-a-Porter.  Photos via The Company Store.