I love the idea of introducing one modern piece of furniture into an otherwise traditional room. It's almost like a jolt of energy that wakes up the rest of the design! Bunny Williams' gorgeous living room in the 2009 Kips Bay Decorators Showhouse epitomizes that concept for me. The room is so beautifully designed … but doesn't the red Arne Jacobsen egg chair make everything else pop? Both the style and the color are so unexpected, yet somehow harmonious at the same time.

Lucky me, I am one of the High Point Market sponsored bloggers … which means I get to act almost as a reporter. With my press pass in tow, I'll be visiting four showrooms to get the scoop on their latest and greatest. Of course, this is on top of the many showrooms I visit every market!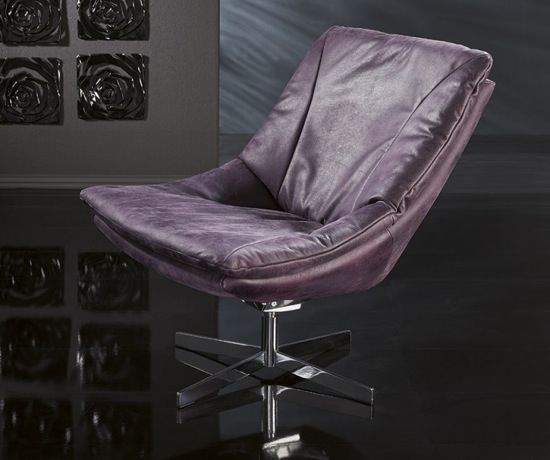 W. Schillig is my first stop, and I'm excited to experience their modern European styling. Perhaps one of their pieces could be just the ticket for your traditional project! They pride themselves on refined simplicity and relaxed sophistication, coupled with top-notch German engineering. I snuck a peek at their European website, and I'll have to ask why their Don Pasqualle chair — part of the "Black Label" collection — hasn't made it stateside. I'm digging the gorgeous eggplant color.  They have more than 150 colors to choose from, which makes this designer's heart goes pitter-patter. Even Crayola only has 120 colors in its big box! Plus, they only use the top 4% of hides, so you aren't sacrificing quality for color.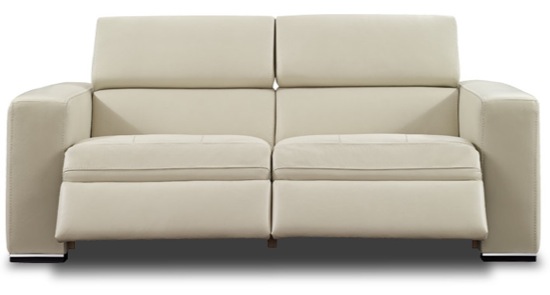 I'm also going to check out their motion furniture … because heavens knows I get requests for recliners, especially in the "man cave." I simply cannot specify a recliner-that-looks-like-a-recliner (you know what I'm talking about!), so I want to see for myself how the German engineering functions. I'm already intrigued by their "Ergofit incliners," which are designed to provide full recliner comfort without taking up quite as much room.
I think the "one dose of modern" trick works best with chairs … but a modern motion sofa would be the answer to many people's media-room-dreams-come-true. I may or may not be intending to curl up in a recliner to rest my tired tootsies after days of non-stop walking!
Over to you. Do you have a mix of styles in your home?
Product photos via W. Schillig and W. Schillig USA. Thank you to High Point Market for pairing me with four companies, including W. Schillig, as a sponsored blogger.