I totally have the answer to the holiday hustle and bustle.   Are you ready for it?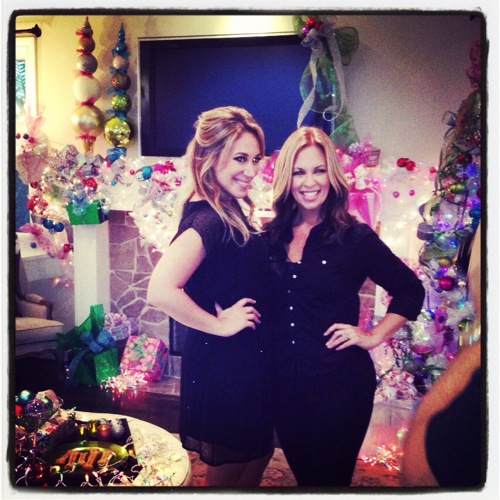 Step One:  Become a celebrity.  Blah, blah, blah, fine. I didn't say it was the easiest way.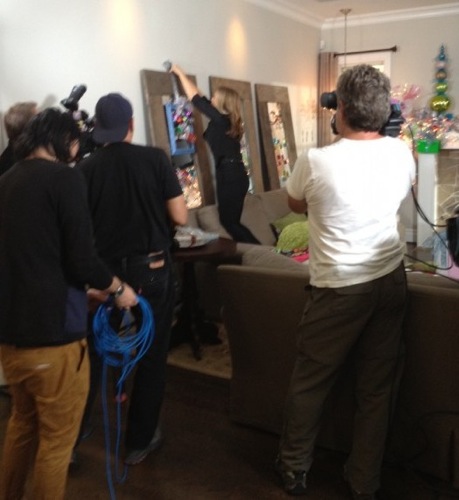 Step Two:  Invite celebrity designer Kelli Ellis and HGTV to feature your home on "Celebrity Holiday Homes."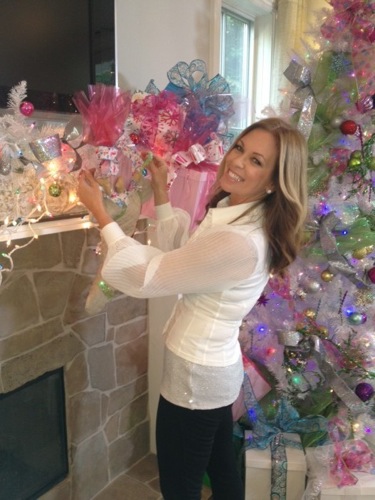 Step Three:  Wait two days … et voilà!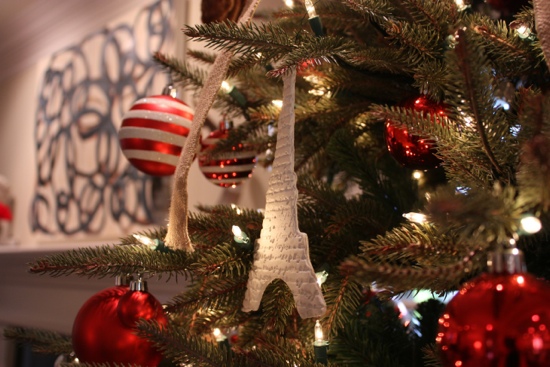 Tree by Traci Zeller Designs 
Hmmmpppph.  Well, until I can convince HGTV and Kelli Ellis to decorate my home from top to bottom in two days, I guess I'm on my own.  It's a good thing I like to decorate.  Hahahahaha.  I may not be an entertainment superstar, but my tree is up on iVillage!
Anyhoo, I'm totally tuning in to Kelli's episode of "Celebrity Holiday Homes" — airing on December 14, 2012 at 9 pm EST — so I can dream … and snag a few good ideas for next year.  Plus, Kelli's going to stop by tomorrow and answer a few questions for us mere mortals fabulous MOMs, and you won't want to miss her insights and advice!
Until then … remember that I'm still accepting entries for the incredible giveaway of a ticket to Design Camp, hosted by none other than Kelli herself and her dynamite camp partner (and fellow HGTV star) Lori Dennis!   You can enter simply by commenting on any post on this blog between November 26, 2012 and December 5, 2012.  One comment = one entry.  Easy peasy, just the way I like it.   Thanks to the generosity of Kelli and Lori, I'll be in Atlanta for Design Camp as well, and I can't wait to meet up with the winner!
Have you started decorating for the holidays?
Top three photos via Kelli's blog.  Bottom photo by Katherine Fuchs for Traci Zeller Designs.