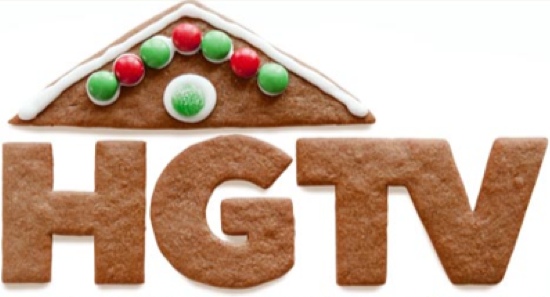 Yee-haw!  As I promised yesterday, here is Kelli Ellis to tell us a little bit more about how she created a child-friendly holiday look for Haylie Duff on HGTV's "Celebrity Holiday Homes."  Yep, you can bring a celebrity look to your own home this Christmas season!  Plus, I've paired Kelli's tips with some of my favorite products … all of which are available online so you can shop and decorate in your pajamas.  Ahem.  Or maybe that's just me.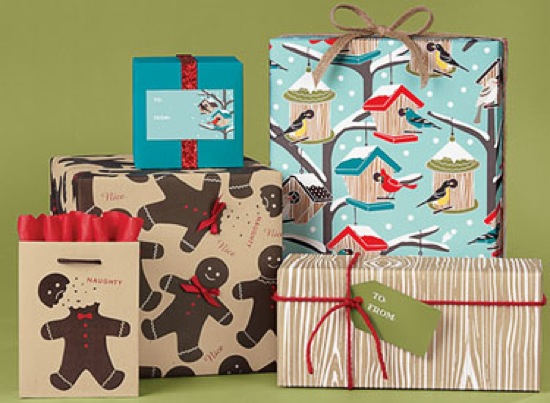 Paper Source Rustic Holiday Gift Wrap
Moi:  Kelli, you are quite the experienced pro when it comes to design on television, but you had only two days to decorate Haylie's home for Christmas … and create a TV special.  How did you prepare for that whirlwind?

Paper Source Ribbons and Trims
Kelli:  I enlisted my go-to holiday assistant, Liz Steves, and her helpful son Codie for an extra set of hands.  Every designer knows you have to build an "A" list team in order to successfully complete a project and Haylie's home was no different.  I scouted the home, drew a plan complete with colors and placement and then hit the stores!  Liz and I shopped for hours in our favorite wholesale store and filled an entire trailer with gorgeous holiday goodies.  Because we have put together many homes for the holidays, working side-by-side is effortless for us.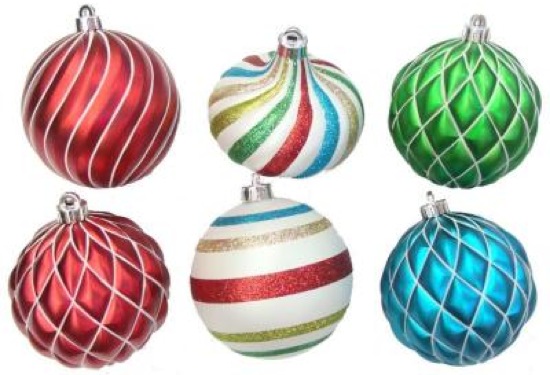 Martha Stewart for Home Depot 9-Piece Set of Shatterproof Ornaments
Moi:  Haylie became an aunt to a precious nephew earlier this year, thanks to her sister Hilary.  Will Haylie adjust her decorations if that little guy comes over for the holidays?
Kelli:  Yes, Luca is adorable and the love of Haylie's life, too.  We made absolutely sure all our decorations were plastic and free of any loose pieces that can become a choking hazard.  We all know that, short of fencing off the room, you still have to watch toddlers around the tree and stockings.  Anything they can pull down, they will.  It's hard to resist the lights no matter how old we are!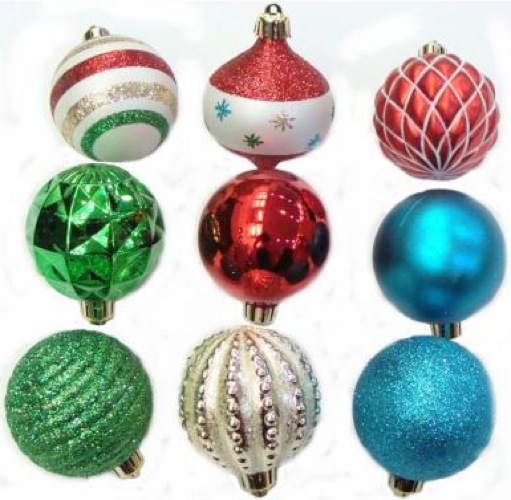 Martha Stewart for Home Depot 101-Piece Shatterproof Ornament Set
Moi:  Can you share any "sneak preview" suggestions that busy MOMs can use to get Haylie's holiday look?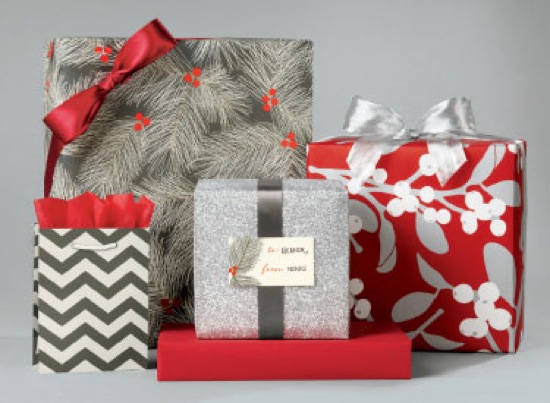 Paper Source Elegant Red and Silver Wrapping Papers
Kelli:  I use packages as decor — various sized boxes wrapped in pretty shiny paper and ribbons and bows.  It's the quickest bang for your buck and way to fill up spaces with holiday cheer.  If the children are old enough, enlist their help in wrapping to make this year's holiday decorating child-friendly … all while teaching your little ones how to wrap gifts beautifully!  Place the boxes on mantels, around the tree, at the bottom of stairs and side tables.  To keep the look — and little hands away from the decor — string lights above the doors and windows and attach boxes to create a gorgeous garland.  Tune into HGTV's Celebrity Holiday Homes December 14th 9 pm EST to see how this looks!
Moi:  Thanks so much for sharing your secrets, Kelli!  And I'm delighted to know that Luca will enjoy Aunt Haylie's house, too.  Maybe next year you can decorate a twin mom's house … say, Jennifer Lopez or Sarah Jessica Parker?! 
Don't forget to register for the Design Camp giveaway — generously sponsored by Kelli Ellis and Lori Dennis — by leaving a comment on this post … or any other post between November 27 and tomorrow.  I can't wait to announce the winner.   Later this week, I'll share some of my holiday decor … and I, too, use some of Kelli's strategies!
Have you finished decorating yet?