I'm excited to share with you this light commercial project that I recently completed.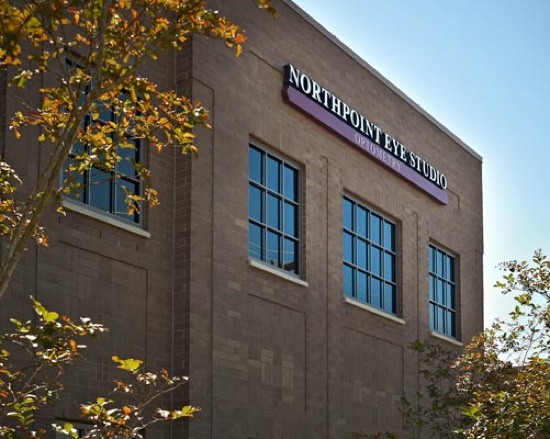 Dr. Joyce Adeleke hired me some time ago to help with the design of her home, and — when it came time to open Northpoint Eye, her new optometry studio — she called me again to ask for my assistance.  And I was more than delighted to help.  Dr. Adeleke had a clear idea of how she wanted her new studio to look and feel — a warm, welcoming modern space where patients and their families enjoy spending time.  Of course, we also wanted to work within a reasonable budget, and Dr. Adeleke had narrowed down the vendors that she wanted to use.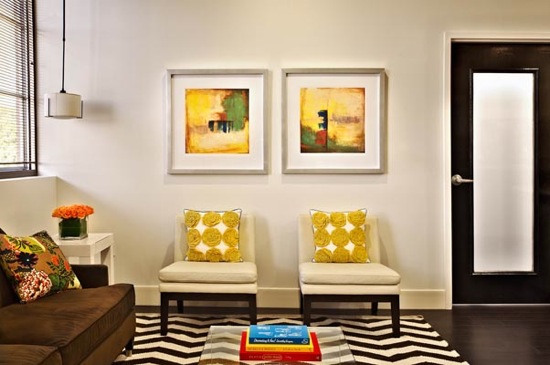 What do you think?  Dr. Adeleke's patients have said they would love to just hang out in her waiting room, so I'm happy!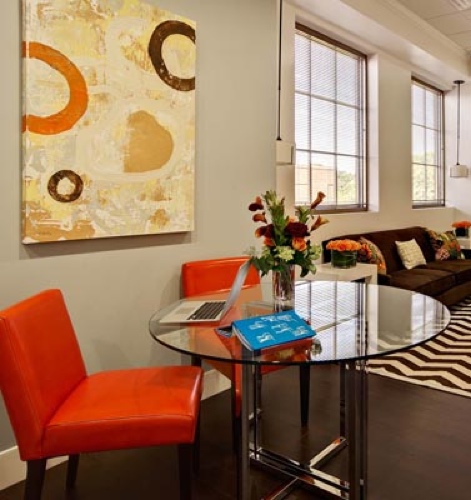 A table adjacent to the main seating area provides a great place for waiting parents to enjoy coffee or students to work on their homework.  Dr. Adeleke has a young family, too, so her priority is to provide convenient, quality care for busy people.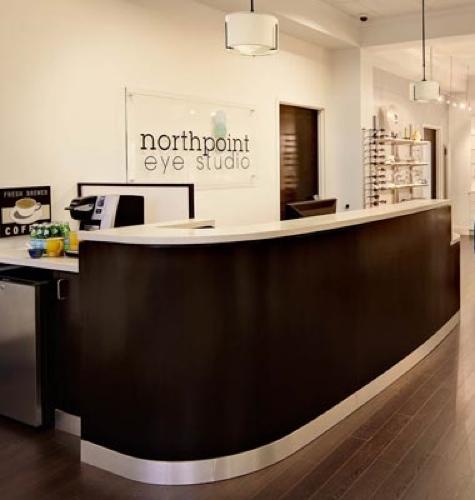 Dr. Adeleke's early morning appointments are especially popular, so the coffee station immediately to the left of the reception desk is a welcome sight to many.  (Ha!  I just reread my words — a welcome sight in an optometry studio.  No pun intended, I promise!)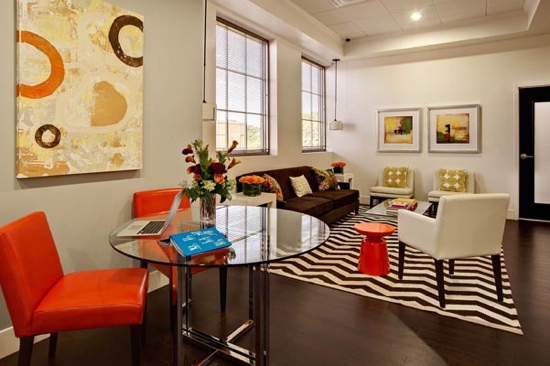 What you don't see behind the camera is a play area for children.  That means parents can enjoy coffee or reading a magazine in peace while their toddler plays and their grade-school child gets her eyes checked.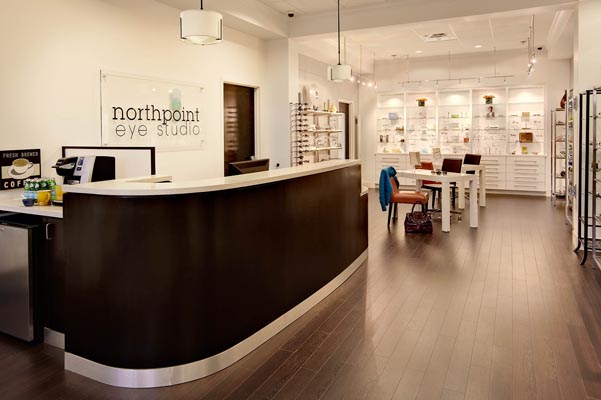 Abundant shelving provides lots and lots of room for eyeglasses in the optical studio.  Dr. Adeleke carries stylish brands in a wide range of prices so you are sure to find something you like.  The cutest young girl came in while we were shooting these photos, and it was delightful to see her excitement at picking out a hip new pair of glasses. I don't even wear glasses, and of course I found some Gucci sunnies I'd love to call my own!
If you are in Concord or north Charlotte and need quality eye care, visit Dr. Adeleke and Northpoint Eye … and tell her you came for the interior design.  Hee hee hee!
All photography by Dustin Peck Photography.