When you are a MOM, you get used to the most inane questions.   You know, like people who ask if boy/girl twins are identical.  I'd suggest a refresher on the birds-and-the-bees, but that might be a lost cause.  I far prefer the thought-provoking questions, like "how have you changed since your twins were born."  Well, the answer to that one is much longer than this blog post … but I used to tell people that I cursed more and drank more.   For the record, I was joking.  Mostly.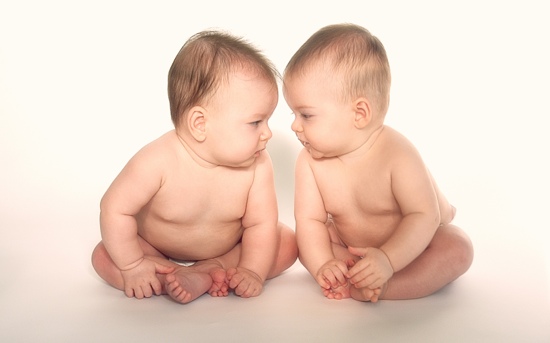 What isn't a joke, however, is the increased need — and I mean, need — for adult time.  How desperate can it be?  Well, if I'm watching The Real Housewives of Orange County two-day marathon, you can draw your own conclusions.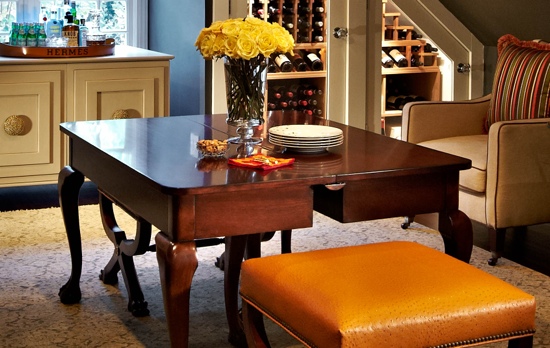 Fast-forward a few years … by which time I had recovered my senses.  My husband's burgeoning wine collection desperately needed a home, our bonus room was only sporadically used, and we both enjoy entertaining friends — so why not turn the neglected space into a tasting room?  So that's exactly what we did!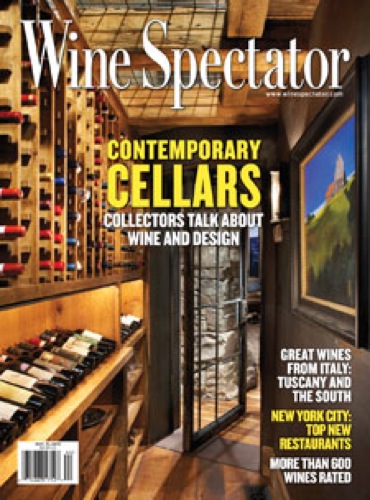 I am pleased as (spiked) punch to report that the results are featured in the new issue of Wine Spectator!  The October 31, 2013 issue has already arrived in subscribers' mailboxes, but is scheduled to hit newsstands on October 1.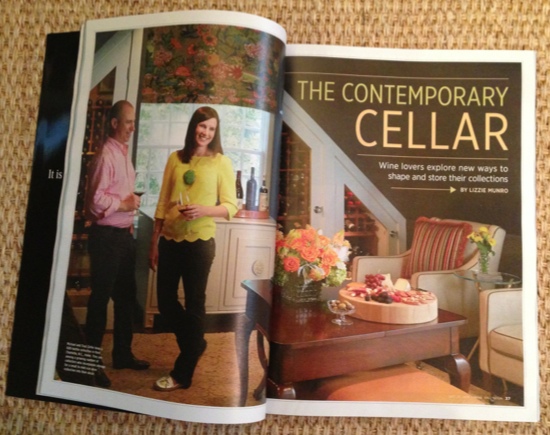 Until then, here's a sneak peek of the article.
Thank you, Wine Spectator … and the incredible Stacey Van Berkel for photographing our home!
Top photo by Firewife Photography.  Middle photo by Dustin Peck Photography.  Wine Spectator photography by Stacey Van Berkel.  Expecting cutie twins of your own?  A brand new, must-have resource is What to Do When You're Having Two, available for pre-order at Amazon now.  The front cover will look familiar!