Y'all, if you don't follow Frances Schultz — her blog, Instagram, Twitter, you name it — you are missing out.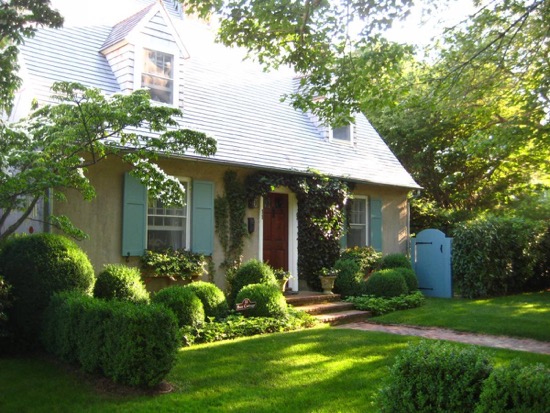 I first became acquainted with Frances through her House Beautiful column about Bee Cottage … although I had probably read her writing for years. She's written for practically every major design magazine, after all. Plus, she's a Carolina girl. Bee Cottage is Frances' home in East Hampton, purchased in 2008 and lovingly renovated and decorated over the course of the next two years. The decorating is fantastic, of course, but Frances' own stories make the book so much more compelling. Our home is often a metaphor for our life, right? It's no surprise that, in the course of renovating Bee Cottage, Frances experienced much healing in her personal life.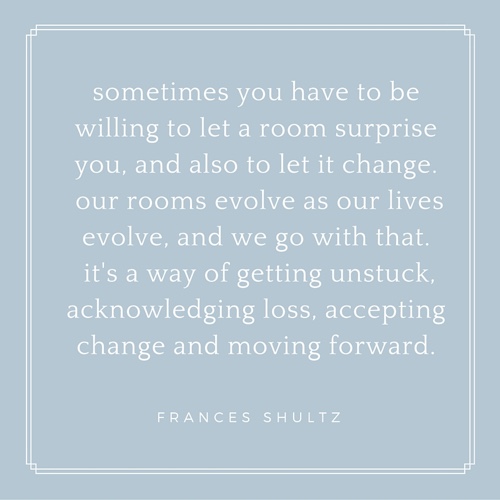 Will someone please remind me of these words of wisdom when my twins no longer want to share a room? The Bee Cottage Story is an easy read — I'm a fast reader, but I enjoyed it over the course of a leisurely Saturday morning — packed full of sage words … yet always shared with a great sense of humor. She'll probably hate me for writing this, but occasionally her words reminded me of Lewis Grizzard's columns in the Atlanta Journal-Constitution. Albeit in a much more style-conscious manner, because something tells me Lewis wasn't big on interior design. Maybe it's her Southern way of describing things? Whatever it is, I know this:  Truth speaks through humor. Or, when the truth hurts, tell a joke. You always learn from it, too … or at least I do.
Of course, you can order from Amazon and the like, but personalized copies are available on Frances' website or you can catch one of her upcoming book signings. Now, if you'll excuse me, I think I'll read through the book again. I hated when the House Beautiful column ended, and I can't say goodbye to Bee Cottage just yet …
Graphics by moi. Bee Cottage photo via Frances' website.