Do you remember begging your teachers to have class outside?  I do … and every once in a rare while, it worked!  Well, it's that time of year again.  The sun is shining, the sky is that gorgeous shade of Carolina blue, and it feels like pure torture to be trapped indoors.  Of course, it's especially enjoyable to be outside when you have a gorgeous, comfortable outdoor space in which to relax!   Trying to take notes on a laptop in the blazing sun = not all it's cracked up to be.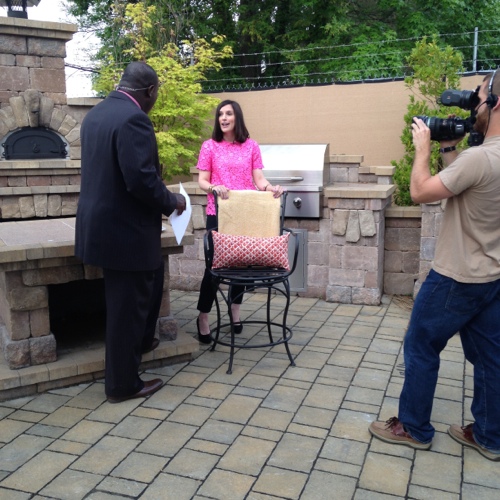 Last week, I visited WCCB News Rising to share my top sources for stylish outdoor living.  You may be amazed at the incredible products available now!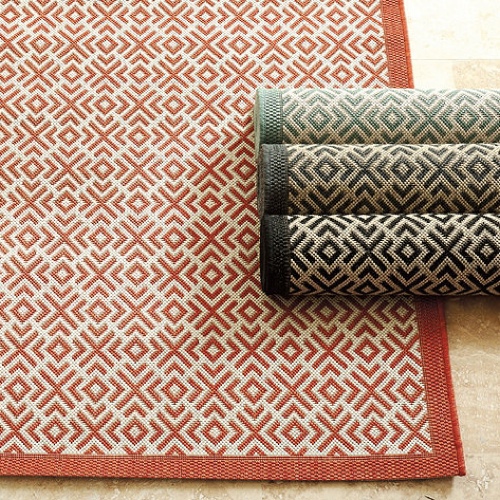 Outdoor rugs are practically maintenance-free — they hose off! — and a fantastic way to disguise unattractive flooring (in other words, those concrete slabs that have seen better days).  Ballard Designs has many of my favorite indoor/outdoor styles, including the geometric Lisbon rug.  Can you guess which style I have at my house?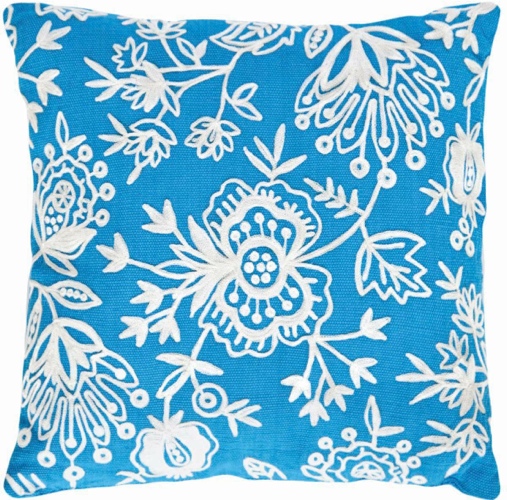 Dash & Albert is another of my favorite brands for outdoor living, and this pillow is a perfect example of why.  Crewel work for outdoors?  Yep!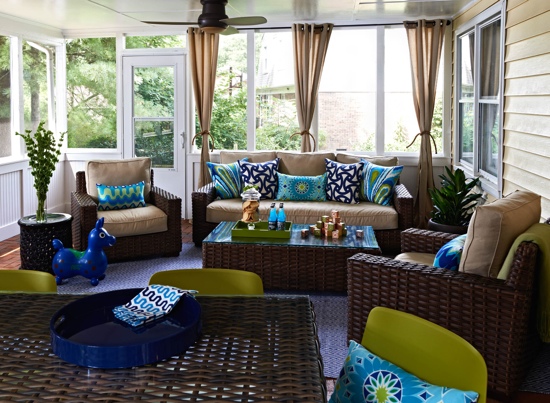 You'll have to view the segment for the rest of my recommendations — including eco-friendly outdoor dinnerware — but I'll leave you with one of my favorite outdoor projects.  Now that's where I'd like to be relaxing!
All product photos via their respective websites.  Interior design (last photo) by Traci Zeller; photography by Dustin Peck Photography.