While I don't make a habit of referring to myself as a little piggy (unless you count after I've acquired some Fran's gray and smoked salt caramels), I am headed to market … High Point furniture market, that is.  It kicks off tomorrow and runs through next week.  It is going to be a blast!   Just a few of the highlights …
I'll be bunking up with Maria (read: I didn't get around to making my own hotel reservations so when I found out she was interested in a roomie … cha-ching!), who I just adore.  Oh, and we have plans to hang with Lauren, Amanda and Shay.  FUN!  Any other design bloggers out there who want to meet up on Saturday night?  Email or tweet me!!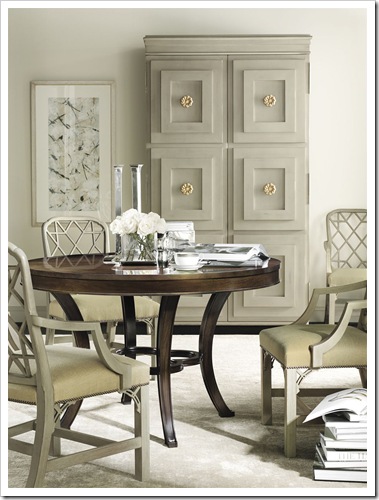 Hickory Chair is opening their new showroom, which I know is going to be magnificent. Suzanne Kasler is also introducing a new collection – the Suzanne Kasler Studio Collection – so I can't wait to see it!
Snug Furniture is making its High Point debut, and I'm thrilled for the creative director, Maybelline Te.  May and I met over Twitter, and she could not be any nicer or any warmer.  Adore her!  She's also the designer of my favorite Snug piece, the Bird's Nest Stone End Table.  I hope Snug is swarmed with orders … although that might mean our long-postponed lunch has to wait until 2011.
I've signed up for some super seminars, including the WithIt breakfast with Barry Dixon.  I was so inspired at last year's WithIt breakfast with Tobi Fairley, and I can't wait to see what this year's "takeaway" are.  (To be clear, I mean takeaway learnings – not party favors!)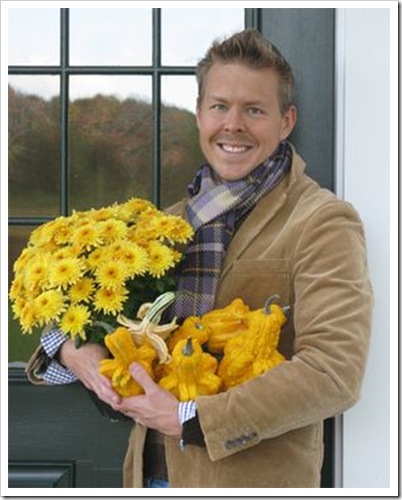 Last but certainly not least, I'll get to meet the fabulous Eddie and Jaithan in person … assuming I can make my way through the throngs of adoring fans at their sold-out luncheon.  They will be talking about creating buzz around yourself and your business.  Something tells me that there is going to be plenty of buzz in that room on Monday!  I wouldn't miss it for anything, especially because I'm not going with them to Metrolina (and yes, I am still pouting about it).   By the way, did you see that all three Metrolina tours are sold out?  I'm so not surprised.  Eddie and Jaithan will be making an appearance at Interiors Marketplace on Friday, November 5, though, so you'll still have an opportunity to meet them!
Whew.  I'm tired just writing about that.  And that doesn't count keeping up with my family, client work and blogging … which, truth be told, has me a little overwhelmed right now.  So bear with me for the next week or so while I am off to market and get caught up.  (Is that even possible?)
I can't wait to share what I find!
Photos from Hickory Chair, Snug Furniture and Eddie Ross.