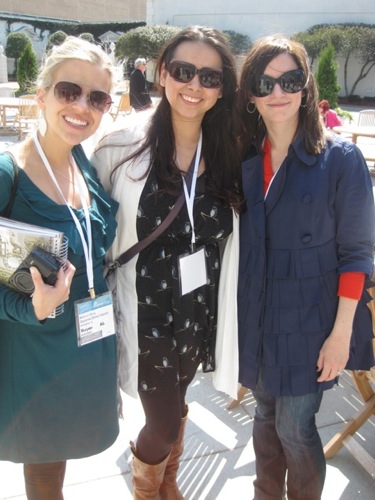 I had so much fun at High Point Market, especially walking around with Marianne Strong from Haven and Home and Camila Pavone from Effortless Style.  This photo reminds me of my graduate school days when my group of friends and I were referred to as the "short, skinny girls with the big backpacks."  (I still can't decide if that is a compliment or an insult.)  Only now, it would be the short, skinny girls with the big sunglasses!
It's taken a few days to recover go through my photos and get my thoughts together … but I am finally ready to kick off my semi-annual trend report!  (Can I call it semi-annual if this is the second one and I did a trend report for the first time in October 2010?)  Drumroll, please …
Intrigued?  See if you can spot the top five trends in these photos!   I took the first at C.R. Laine (a new favorite!) and the second photo at Hickory Chair (a long-time favorite!).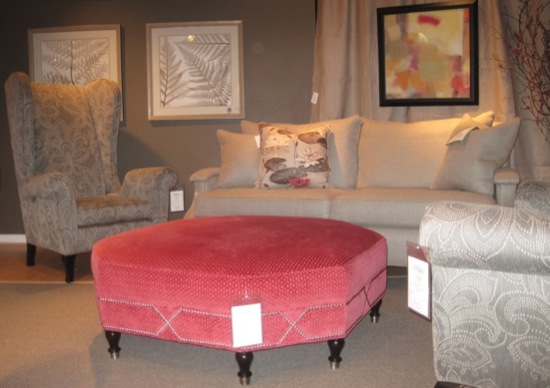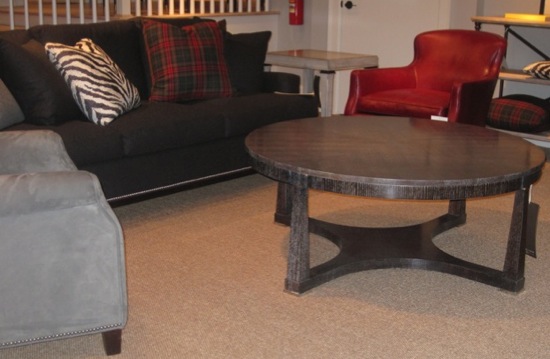 I'll be discussing these trends in detail over the next couple of weeks, so stay tuned!