If it's even possible that you don't know about Lauren Liess and Pure Style Home, you will soon … because this girl is everywhere right now! Not only was her home featured in Better Homes and Gardens magazine last December, but her latest project is a room in the D.C. Design House.  She also may just be the nicest and prettiest girl you'll ever meet.   And you can't hate her for being gorgeous and talented because she is just sooooo sweet and soooooo much fun.  Love you, Lauren … and I love how perfectly "you" your favorites are!   So let's see …
Lauren Liess from Pure Style Home (Washington, D.C.)
Flower:  Ooohh so many!  Queen Anne's Lace?  But right now I will say I'm into magnolias.  Ask me next week, and you'll get another pretty white flower.
Sofa Shape:  English Arm
Comfort Food:  College Inn chicken broth with pasta nests.  Mmmmm!
Lamp:  An Arteriors teardrop shaped glass lamp that's sadly been discontinued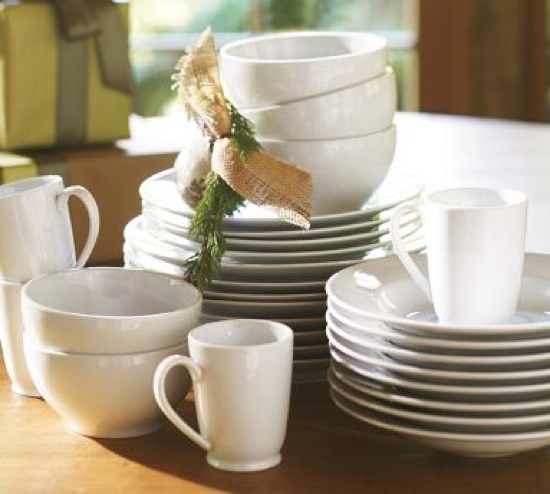 Everyday Dishes:  Great White Dinnerware from Pottery Barn
Color:  Green
Coffee Table Book:  The Home Within Us by Bobby McAlpine
Ice Cream:  Mint Chocolate Chip
Towel:  Restoration Hardware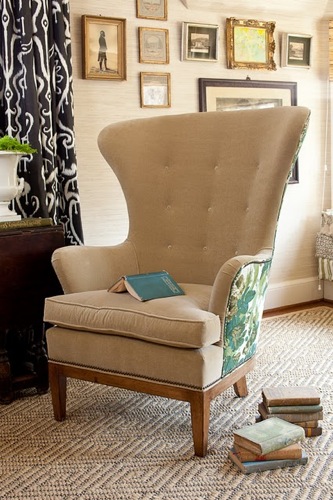 Chair:  the Mad Hatter wing chair 😉
Scented Candle or Room Fragrance:  Honeysuckle
Wallpaper:  Grasscloth
Sheets:  Realistically, Pottery Barn's Organic, but I covet Sferra
Cleaning Supply:  Baby Wipes
Toothpaste:  ummmm …
Vacuum:  nilllll
Showerhead:  Love rain showerheads but only on the weekends when I have time for a leisurely shower
Coffee or Tea:  Mint tea with lots of sugar!!
Kitchen Gadget:  Garlic Press
Workhorse Fabric:  Heavy Duty Linen
Pen:  Black Ballpoint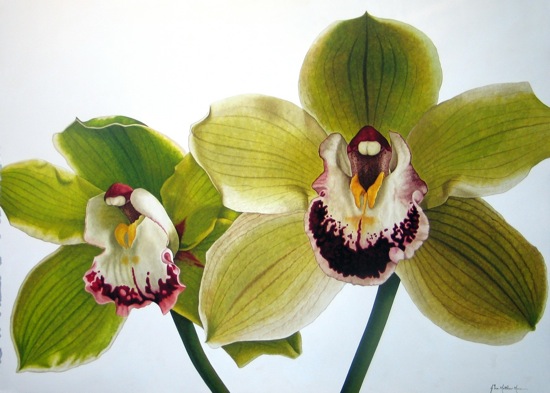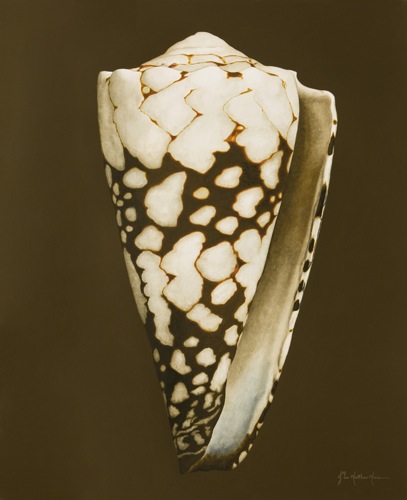 Artist:  John Matthew Moore
Car Color (Exterior/Interior):  Black Exterior / Tan Leather Interior (but I don't have this 🙂 )
Mattress:  Super Firm
Bed Pillow:  Prefer None.  I have a blanky. (No joke)
Picture Frame:  I love vintage rubbed gold frames
***
Seriously, how cute is Lauren?  And the best news is that I'm going to visit her – and the D.C. Design House – in person!  More on that later this week!
Photos from Pottery Barn, Pure Style Home (taken by Helen Norman) and John Matthew Moore.