I'm not sure there is any exhaustion quite like the exhaustion of High Point Market.   My trusty black flats and I are tired.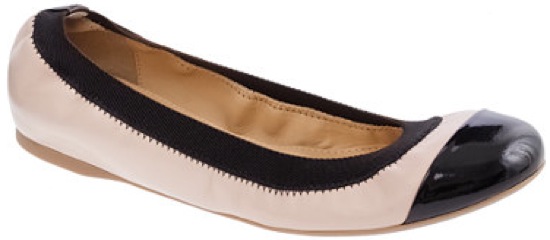 Celerie Kemble reported that her J.Crew flats — I commented on the cute styling and color combo — were comfortable enough for Day 2, so these may be next on my list.  That and a fabulous foot massage at the O. Henry Hotel.  Dreamy!   Talk about catering to your furniture market guests.  A huge thank you to the High Point Market Authority for arranging my accommodations as a prize for winning last market's Style Spotters contest!
Random note: I practically live in jeans and flats during the fall and winter, so doing the Cost-Per-Wear rationalization analysis lets me spend more money on investment pieces … and have them actually be less expensive in the long run than a "bargain buy."  Think of it like this.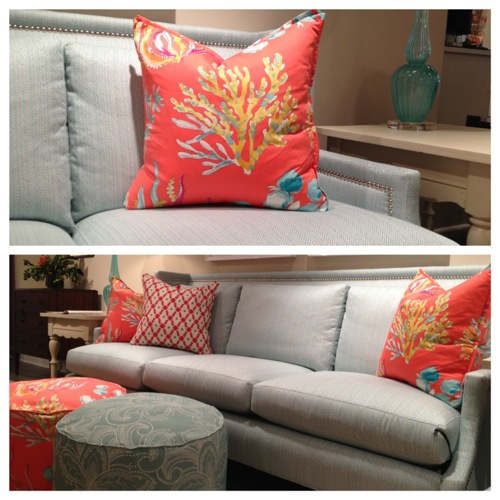 Anyhoo … back to my market finds.  Thanks to all of your "likes" and re-pins, I was fortunate enough to return as the "reigning" Style Spotter.  Caracole even quoted me in their latest magazine!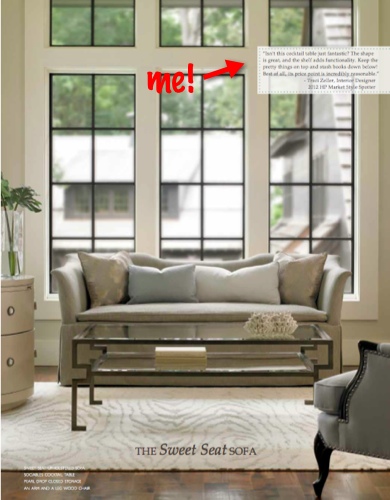 Can I pat myself on the back just a teensy bit?  I was the only Style Spotter to tap Caracole last market … and this fall Caracole was spotted over and over and over and over again.  No surprise there, of course, because Caracole offers fantastic style at extremely reasonable prices.
You'll find my top twenty finds from Fall 2012 Market on my Style Spotters Pinterest board … so "like" and re-pin to your heart's content!   Hallelujah that I'm not in the competition, though, because the other Style Spotters have some incredible finds.  You know, the ones that you good-naturedly say, "Dang!  He/she beat me to that!"
It's one super savvy group — Jason Oliver Nixon (Demystifying Design), Stacy Naquin (Stacy Naquin Interiors), Cassandra LaValle (Coco+Kelley), Janel Laban (Apartment Therapy), Julia Buckingham Edelman (Material Girls), Lori Dennis (Design Camp and HGTV), Gretchen Aubuchon (Fashion+Decor), and Lisa Mende (Lisa Mende Design).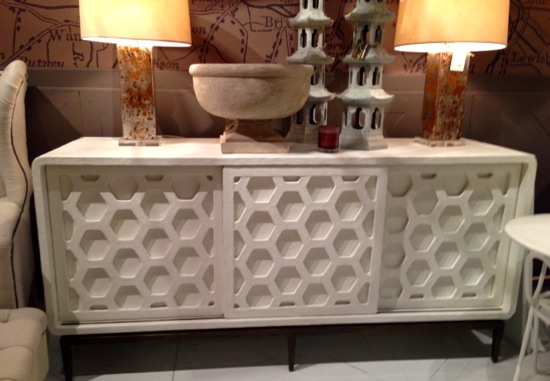 Be sure to visit their boards and "like" and re-pin your favorites!  I absolutely adored getting to know Cassandra, Julia, Lori and Gretchen, but I must give a special shout-out to my girls Stacy and Lisa — both part of my incredibly valuable mentoring group.  Ask me if you want more info about joining.  Stacy and Lisa are both racking up the "likes" and re-pins, and I'd love for you to add your votes.
I've sprinkled photos of my top five finds for moms of multiples throughout this post, but let me sum them up now.
C.R. Laine Upholstery in exclusive Sunbrella fabrics — Bring the durability of outdoors inside with new fabrics and colors from Sunbrella exclusive to C.R. Laine.  In other words, you can have that fabulous new sofa without worrying about spills or stains!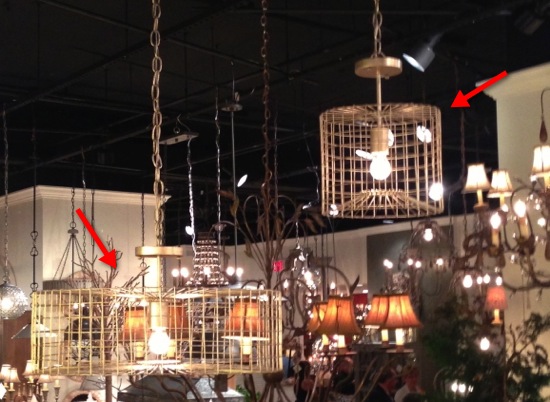 Currey & Co. Dusklight Chandelier and Pendant — Why should little girls have all the fun?  These light fixtures would be precious in a bedroom for twin boys!
Mr. Brown Wilhelm Cabinet — You know that toys and games will find their way to the living room so find a place for them!  I hide ours in a sideboard, but I love the convenience of this cabinet's sliding doors.
HGTV Home Shagreen Dresser — This piece could double as a changing table in a sweet nursery, transition into a sophisticated teen girl's room … and then move to a "grown-up house."  It's just that versatile!
Younger Furniture Lucy Swivel Glider — Hallelujah!  It's a swivel glider that would work in a nursery and easily transition to a media room or living space.   A glider is likely to be one of your larger investments in the nursery, so make sure it is something that can grow with your family.  The cream piping really makes this one pop.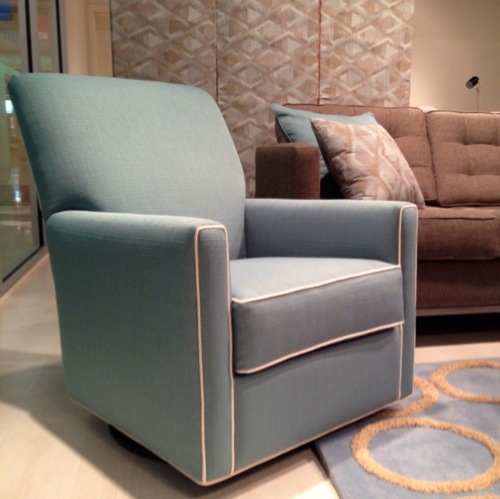 Whew.  It was tough picking only the top five products for MOMs … so you may just get a few more in the coming days!
What is your favorite piece on the Style Spotters boards?
J. Crew Mila Cap Toe Flats.  Caracole Fall 2012 Magazine.  All other photos via moi, so apologies for the quality and composition.  Memo to self: check to see if Bert VanderVeen or Stacey Van Berkel is on the scene!