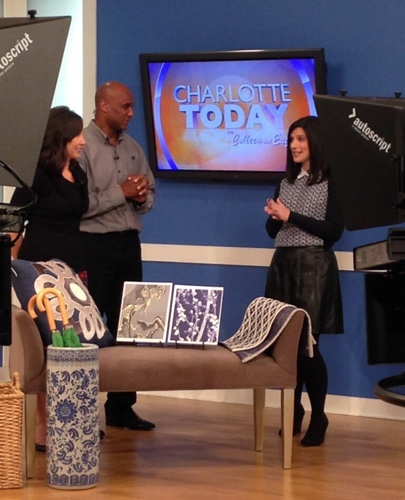 You only have one chance to create a first impression, right? And the first impression of your home is your entryway! Whether you have a spacious foyer or a narrow entrance, let's make it stylish — and tidy. After all, this twin mom wants the chaos to stop at the door!
Last week, I shared my favorite entryway tips and products with Colleen Odegaard and Eugene Robinson on Charlotte Today.  If you missed it, you can watch the segment here!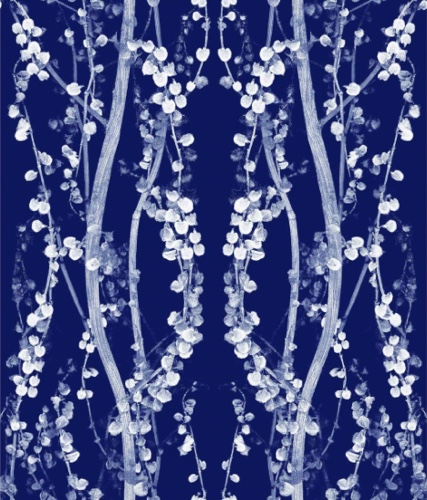 Can an entryway be beautiful and organized? It's easier than you think! To make it just as easy to remember, I coined the three "S's" — somewhere to Sit, plenty of Storage, and something that makes a Statement.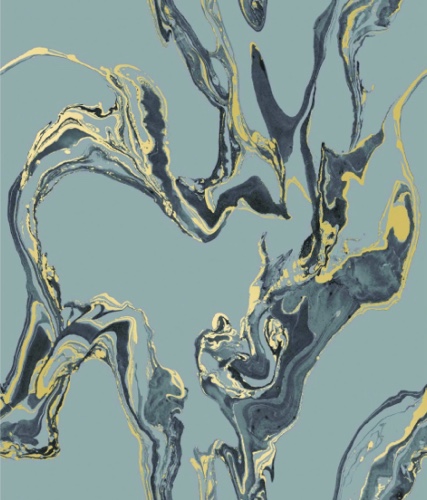 I used "Branches" in Mystery Blue and "Marble" in Storm by Tempaper as a perfect example of a simple way to make a statement. Tempaper is temporary, removable wallpaper that you can apply yourself. In other words, it's the perfect solution for high-impact decorating without long-term commitment!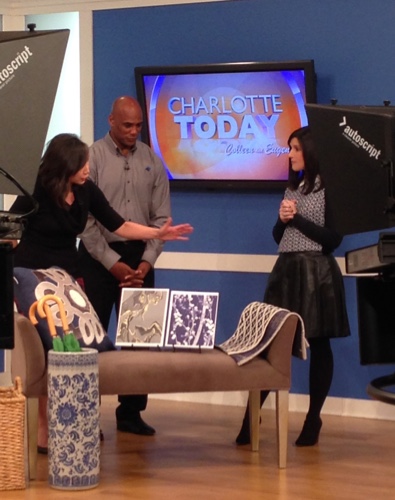 Cotswold Marketplace has a fabulous custom upholstery line, which means this gorgeous bench is available in your choice of fabrics. No worries if it's too big for your foyer — because it's also perfectly sized for the bottom of a bed!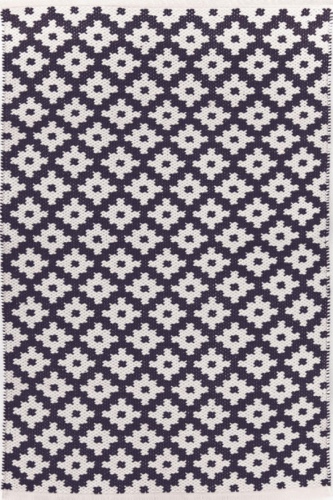 Dash and Albert — my favorite indoor-outdoor rugs — are sturdy and fabulous … which makes them ideal for entryways. You can see the entire line at Hall's Carpet on Monroe Road, including the great navy and white patterns that I had in the studio.

Not much room? Try a basket or umbrella stand for some tight space storage! I found this blue-and-white chinoiserie umbrella stand on Amazon.com, and more fantastic choices abound at all price points — everywhere from Home Goods to Target to Overstock.com.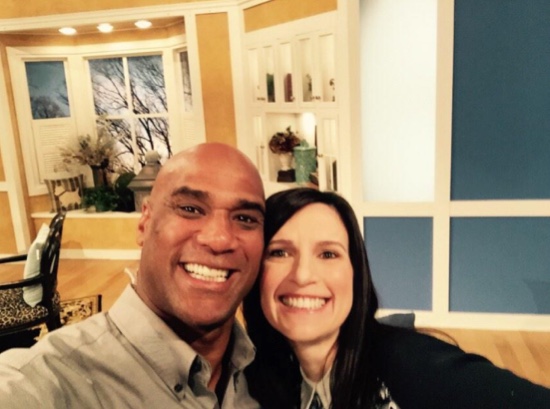 And just because I can't resist a little more alliteration … here's a Selfie on Set! Thanks so much for having me, Colleen and Eugene!
What first impression does your entryway give?