Time for another round of the best products at High Point Market that I didn't style-spot!   Really, you have no idea how hard it was to hand out only twenty-five "Style Spotter" cards — so I'm consoling myself by highlighting my other favorites right here.  Check out this crazy fabulous seahorse cocktail table from Chelsea House!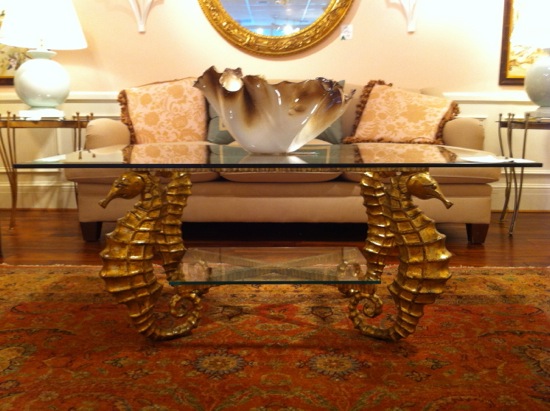 I have to admit that this table is pretty far outside my personal comfort zone — but isn't that how you know you've found something fabulous?  When it totally isn't "you," but it speaks to you anyway.   I chalk this up, at least partially, to Sarah's influence and my heightened appreciation of Palm Beach chic!   Now, it's not something I would use for my clients with infant twins — the unframed glass top would be asking for trouble — but once you get out of the "danger zone" in terms of childproofing, I adore glass for its easy clean-up!
Chelsea House was a "new to me" vendor, but I can tell you it won't stay "new to me" for long!  I could have happily brought home artwork …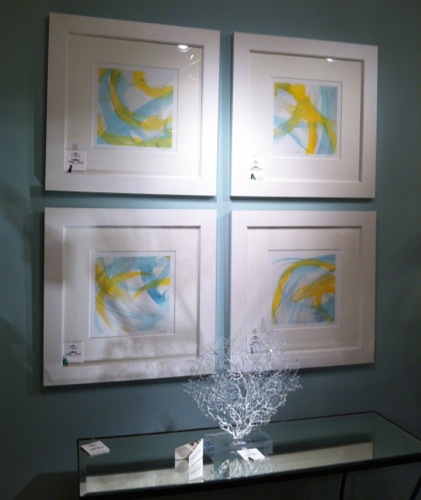 any number of occasional tables …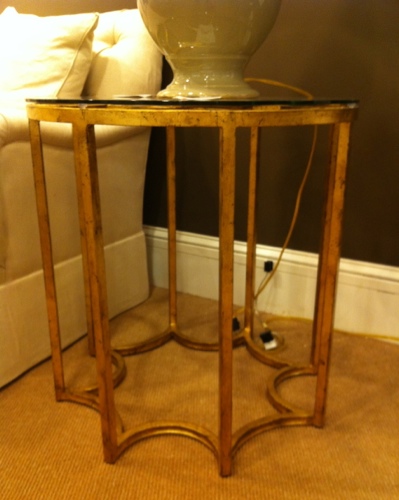 and accessories galore.  In quite a coincidence, I had been searching everywhere — fruitlessly — for a large lavender tray.  I need it for my own house!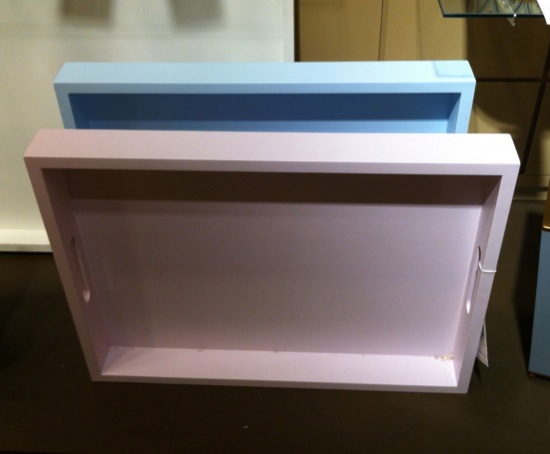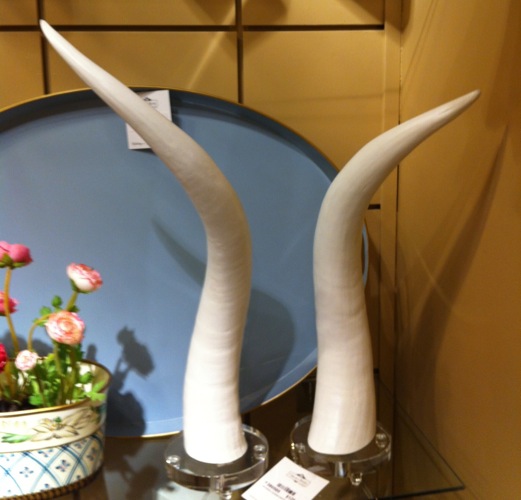 There's going to be even more to look forward to during October's High Point Market, because designer Lisa Kahn-Allen is going to be unveiling a new product line with Chelsea House.
Lisa creates gorgeous rooms like this, so you know her line will be unbelievable.  I will absolutely be headed that way to "style-spot" in the fall, so stay tuned!
Last but not least, a huge thank you to everyone who voted in the Circle of Moms contest.  With your incredible support, I was among one of the Top 25 Home Design Moms, and I couldn't be more delighted.  Merci beaucoup!
What do you think of the seahorse cocktail table?
Photos by moi.