For as long as I can remember, I've been captivated by art. Art is so personal, and what speaks to me is not always what speaks to others. But when you find something that resonates with your soul? It's magic.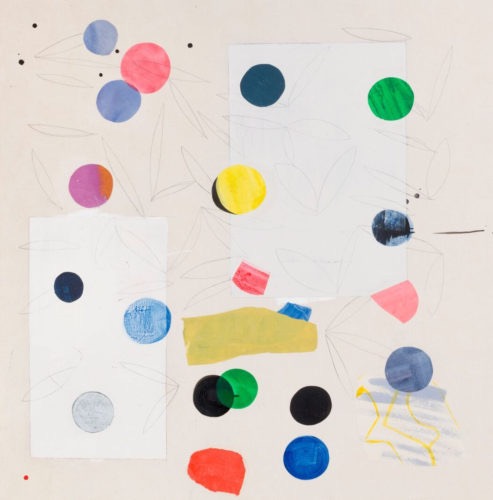 I include original art in my interior design projects as often as possible. Original art adds a certain depth of character to a room that it's nearly impossible to get otherwise. When a client hasn't found something they love or hasn't yet begun their collecting, I'll choose decorator art to fill a space — but I've never minded an empty wall while I wait for the right thing. I have two empty picture hooks in my living room right now. Hmmmm … what's next? I have a few ideas!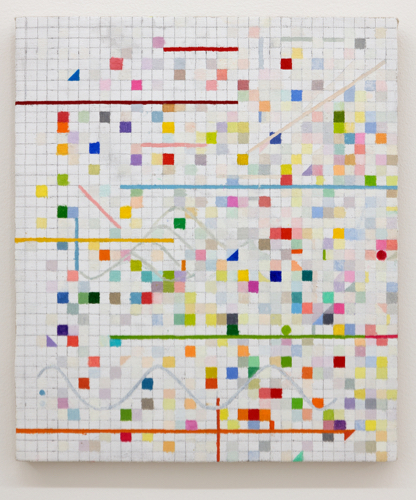 I'm always fascinated when I see connections between pieces to which I'm drawn. Recently, I've fallen in love with these gorgeous works by Vicki Sher and Michelle Rawlings. Dots, squares, and semi-circles — it seems I'm on a geometric kick. I'd happily add any of them (or all three) to my collection!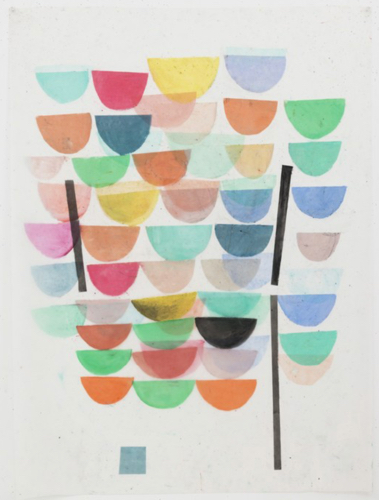 "Conversation Piece," the top image, is a 50″ x 48″ mixed media on canvas by Vicki Sher and available at The George Gallery in Charleston. "Details," the middle image, is a 10.5″ x 9″ oil on canvas by Michelle Rawlings available at AND NOW in Dallas. "Tree," the bottom image, is a 36″ x 48″ framed oil pastel and pencil on drafting film by Vicki Sher and available at Red Arrow Gallery in Nashville.
I couldn't begin to pick a favorite. What say you?