Y'all, I am tired with a capital T.  Lisa and I spent all day today at Adamsleigh working away in our room.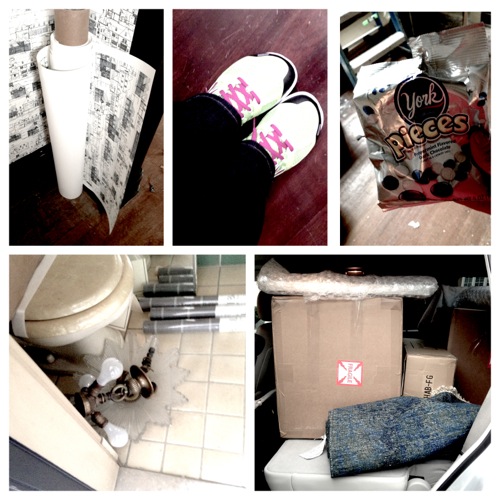 Enjoy these few snippets from our day!   Oh, and the York Pieces?  That would be lunch.  Haven't I told you that being a designer is all glamour, all the time?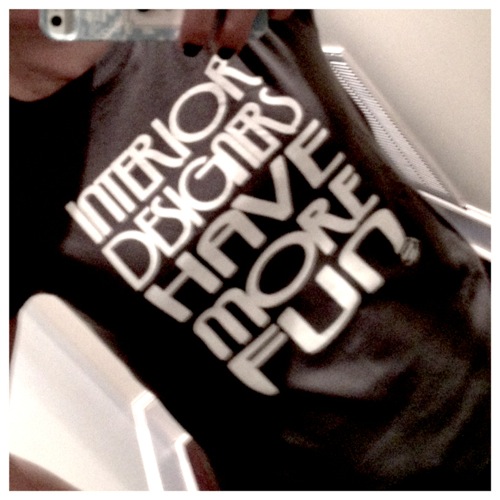 That's why I also wore my "Interior Designers Have More Fun" t-shirt.  (And wouldn't you know that the shirt was a gift from Lisa?!)
On a super fun subject, congratulations to Jordan Merricks, an interior design student at the University of Florida (go, Gators!).  Jordan is the lucky winner of a free admission ticket to Design Camp Seattle.  Talk about a great way to kick-start her future career!  Jordan, have such a wonderful time … and start making those travel plans.  You will gain so much "real world' knowledge in such a short amount of time.
For those of you who didn't win … never fear!   Remember that there is still a "Bring A Friend — Save $500" promotion … so register now while that is still going on!   And then you can also split the cost of the hotel room and use a companion airline ticket. Plus, if you are going to be at High Point Market, Lori and Kelli are hosting a freebie — yes, freebie — mini-Design Camp.  I am beyond thrilled to be one of the "camp counselors," sharing more about my new textile collection.  I'll be joined by with the incredible Leslie Newcomb Rascoe, Ronda Carman, Helene Hollub, Lisa Mende and more … so it is a real honor just to share that stage.
So that's what I am up to.  What's in store for you this weekend?