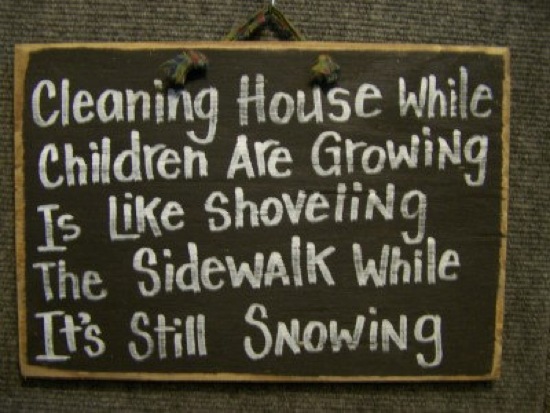 It sure feels like this sometimes, doesn't it?  Boy oh boy (pun definitely intended), I can relate!
As a mom of twins, I'm constantly asked "are they twins?"  When my boys were small, I used to answer that question with another question.  "Boys, are you double trouble or twin tornadoes?"  What do you think they answered?  "BOTH."  And not in their inside voices!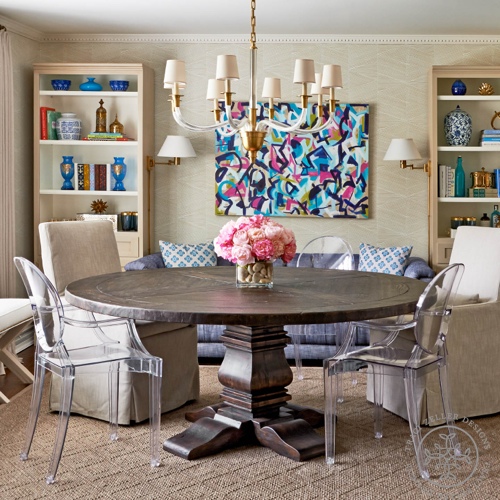 Yet triplet boys plus a precious little girl use this gorgeous dining room slash library.
An athletic young boy and his rambunctious partner-in-crime — a chocolate lab — enjoy this beautiful living room.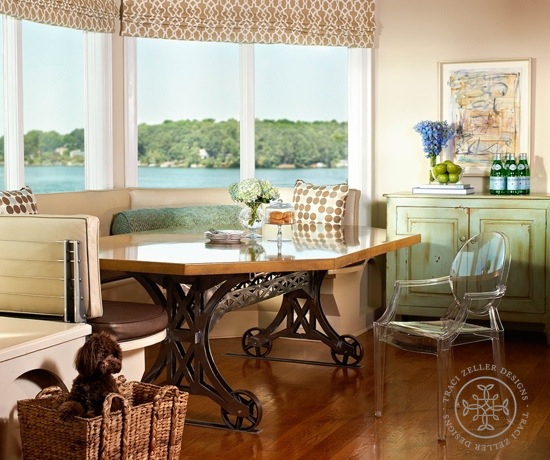 This breakfast area is a favorite gathering place for a teenage girl and her many friends, plus her soon-to-be-teenage brother, both before and after they enjoy the lake on a summer day.  Wet bathing suits?  No problem!

How is that possible?  Today, I'm over on Tobi TV sharing my top tips for living a stylish life with children.  I truly believe that children who grow up around and are taught to appreciate beautiful things enjoy happier lives!  Thank you so much to my friend and mentor, Tobi Fairley, for having me as her guest.  I've learned so much through Tobi's Mastermind program, and I am beyond grateful for this opportunity to share my passion.    
What are your favorite tips for living stylishly with children?
Etsy sign available here.  Interior design by Traci Zeller; photography by Dustin Peck Photography.  Tobi TV video via Tobi's YouTube channel.