You know you are a designing mom when …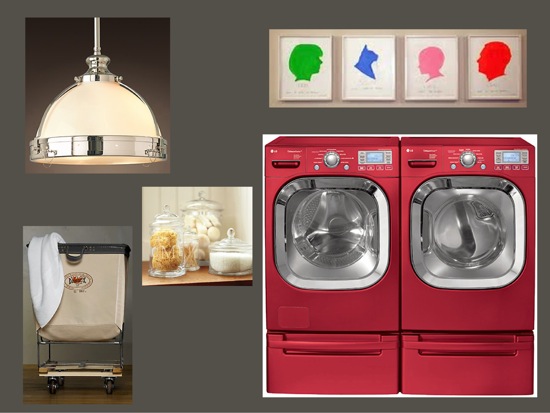 … you are super excited to get these babies!  Hey, I'm a busy mom of twins — shouldn't my laundry room be fabulous??  That goes for your laundry room, too, by the way.
Happy weekend!   Is it laundry day in your house?
Washer / Dryer:  LG Extra-Large Capacity Front Load Washer with TrueSteam, LG Ultra-Large Capacity Steam Dryer.  Paint:  Sherwin-Williams Urbane Bronze.  Laundry Cart:  Dandux at Restoration Hardware.  Pendant:  Restoration Hardware Clemson Classic.  Silhouettes (of my favorite messmakers): Carter Kustera.  Jars (for laundry detergent and fabric sheets): Pottery Barn.